1 Marvel Avenger Said He's a 'Golden Girl Kind of Guy'
There is no doubt that the humor of The Golden Girls has staying power. The last episode aired in 1992, but fans old and new are just as obsessed as ever. And admirers include some famous faces, of course!
Which Marvel Avenger said The Golden Girls stars "kill it" and he likes to watch re-runs to relax? And what happened when he met a flirtatious Betty White?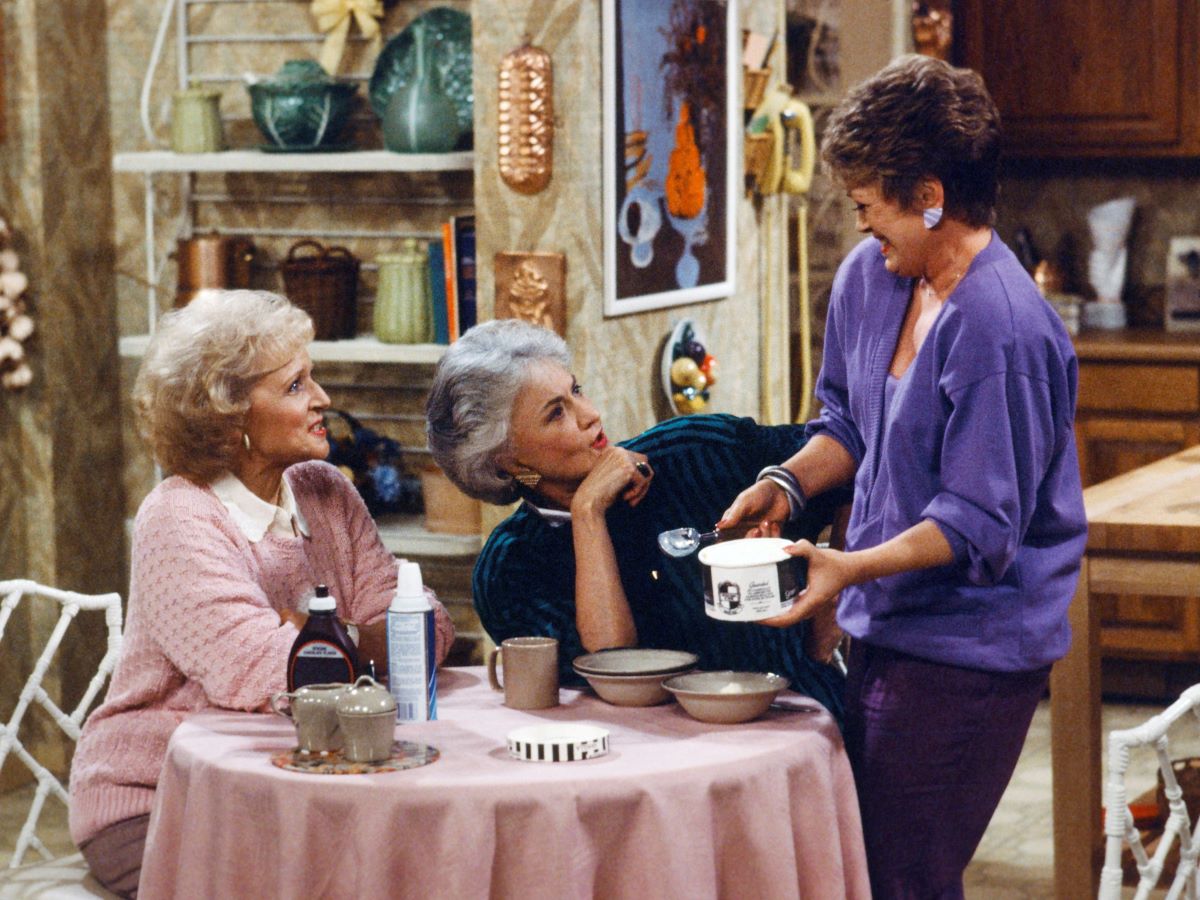 Betty White is the only surviving 'Golden Girl'
Unfortunately, White is the only Golden Girl still alive – and she'll soon turn 100! She wrote about how it felt to lose her castmates and seemingly dear friends in her book, If You Ask Me.
She revealed she thought she would be "the first one who would go" because she was the oldest in the group. "But then we lost all of them, and I'm the only one left," she noted.
But just because her co-stars are all gone certainly doesn't mean that any of them have been forgotten. In fact, one Avenger revealed to Jimmy Fallon that a rumor he watches The Golden Girls nightly "after a long day of shooting" is "very true."  
Anthony Mackie: 'I am a 'Golden Girl' kind of guy'
While being interviewed for The Tonight Show with Jimmy Fallon, Marvel Cinematic Universe star Anthony Mackie said he loves to catch reruns of The Golden Girls.
And Mackie is a true fan. "If you don't know me," he explained, "I am a 'Golden Girl' kind of guy."
"Man, they can land a joke," Fallon offered, and Mackie agreed: "They kill it."
But Mackie also noted it was more than the jokes that made the show so great. "Those four women were amazing," he told Fallon, and commented that they all had a high level of talent for both comedic and dramatic acting.
He started to gush about Betty White in particular, and when Fallon asked if he'd ever had the chance to meet the "Golden Girl," Mackie had a funny story to tell. It involved White making suggestive comments to him, of course!
Anthony Mackie on meeting Betty White: 'I fan-boyed out'
Fallon asked Mackie if he'd ever met White, and he immediately laughed about the memory. He said he did once, and he apparently "fan-boyed out" over her. Mackie said he excitedly ran up to White, told her how much he loves her, and mentioned her tap-dancing skills — as displayed on The Golden Girls alongside Rue McClanahan.
In return, she supposedly caressed his face and said, "Oh, you make me wish I was 40 years younger." It seems the more you know about Betty White, the more believable that legendary line is. For the curious, at the time of the interview, White would have been 59 if she was 40 years younger.
Import side note: Mackie is not alone in receiving flirtatious praise from an elderly White. Such behavior has seemingly earned her the reward of having Ryan Reynolds wrapped around her finger.
So, what was Mackie's response to the suggestion of sparking something up with a White who was 16 years his senior instead of 56? "I would do that," he nodded before reiterating to Fallon, "I would do that."
After a laugh, Fallon concluded the interview by noting to Mackie, "Whatever 'The Golden Girls' did for you, it worked."  
Source: Read Full Article