Ana de Armas spent the holiday in Cuba without Ben Affleck and she has a new haircut
— Ana de Armas Updates (@ArmasUpdates) January 1, 2021
First of all, thanks to Lainey Gossip for covering this because I likely wouldn't have seen it otherwise. Also, I don't know how much I care about Ben Affleck and Ana de Armas at this point. They were so thirsty early in the pandemic and that was fun for a while, but then they went dark and I was fine with that too. I liked the break from them, especially because they wore masks inconsistently and Anna in particular didn't seem to be wearing masks or social distancing.
I guess I'm not surprised that Anna traveled to Cuba for the holidays to see a friend and her baby. She's possibly family, like a cousin. Anna just has one brother, an artist named Javier. As Lainey mentions, the hospitals in LA are so full they're turning people away and advising EMTs not to bring all patients in, but here's Anna traveling to another country. At least she's not on vacation I guess. She has shown us who she is and so has Ben. They're a good match.
Anna also has a new haircut. I like it! I had a pageboy like this in the 90s when I wanted to look like Agent Scully. The question is whether this haircut is a sign that Anna and Ben are having trouble. She presumably traveled without him, but there's a pandemic on and he may be smarter than she is about it, or at least about the optics. She did move in with Ben late last year and that can put a strain on things, but she's also an actress. It's possible her new hair is for a role or that she just wanted a change after wrapping filming. We just heard she got a part on a film with Ryan Gosling and Chris Evans (again). It's Ben though, of course he's a moody bastard who runs hot and cold. He's not going to break up with Anna, he'll just make a bunch of passive aggressive moves, pull away and then suck her back in. That's how narcissists work.
Did you see these photos of Ben trying to hold Dunkin Donuts delivery and a package at the same time? This is me every morning with my coffee mug and five things I need to bring into my office.
— ʙᴇꜱᴛ ᴏꜰ ʙᴇɴ ᴀꜰꜰʟᴇᴄᴋ (@BestAffleck) December 31, 2020
Photos below are of Anna Christmas shopping on 12/9 and Ben getting coffee on 12/13. Anna is wearing paisley bell bottoms! Credit: Backgrid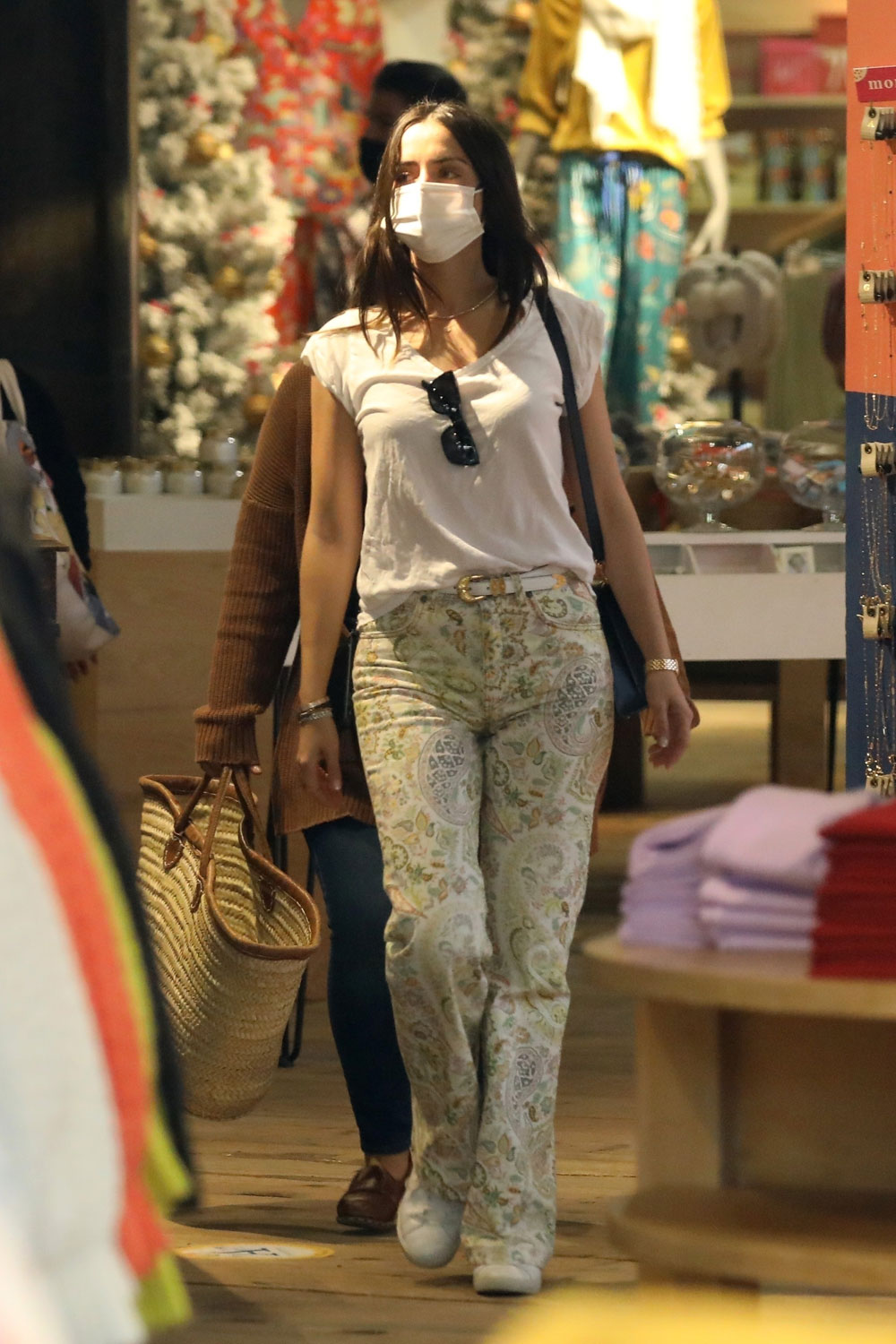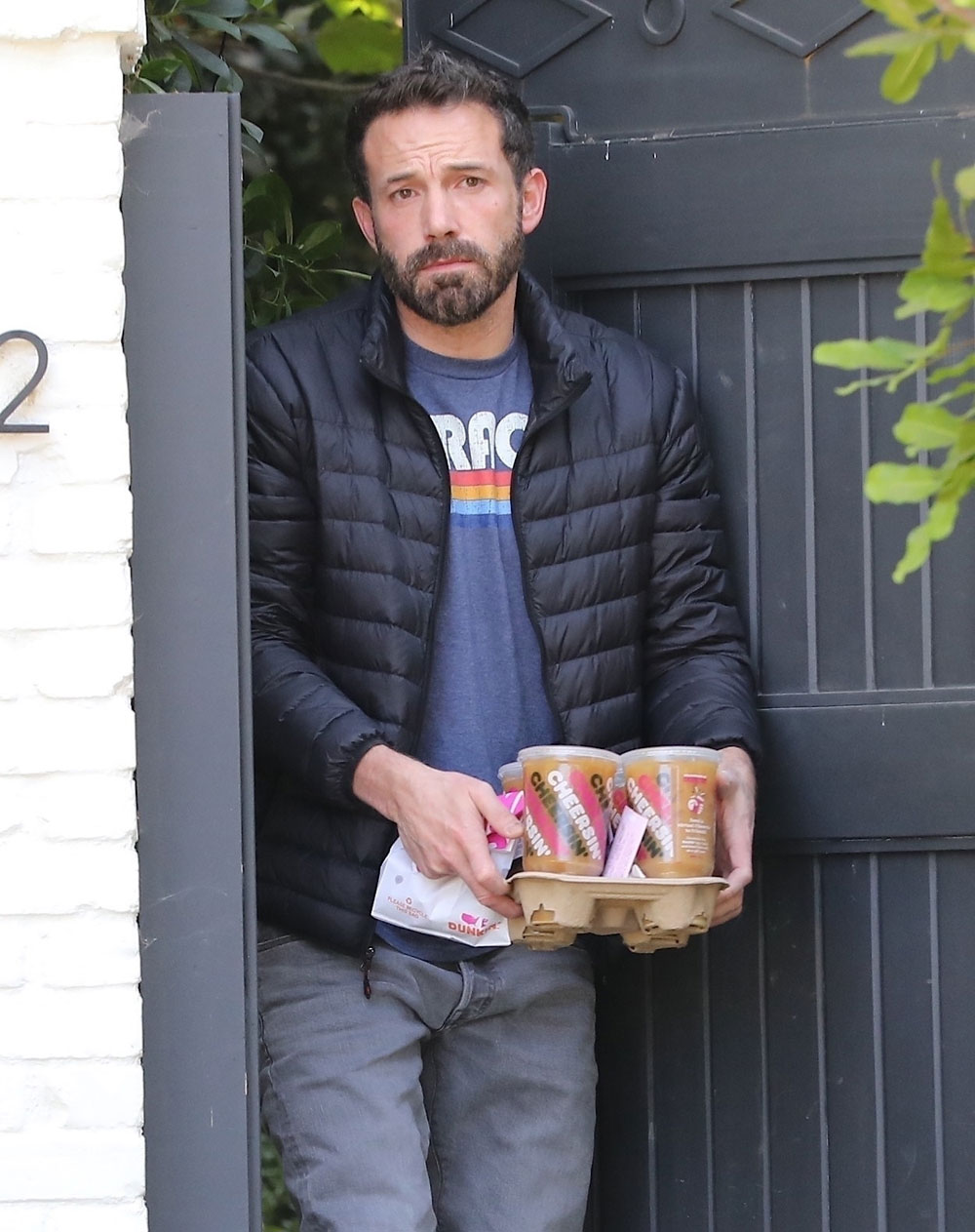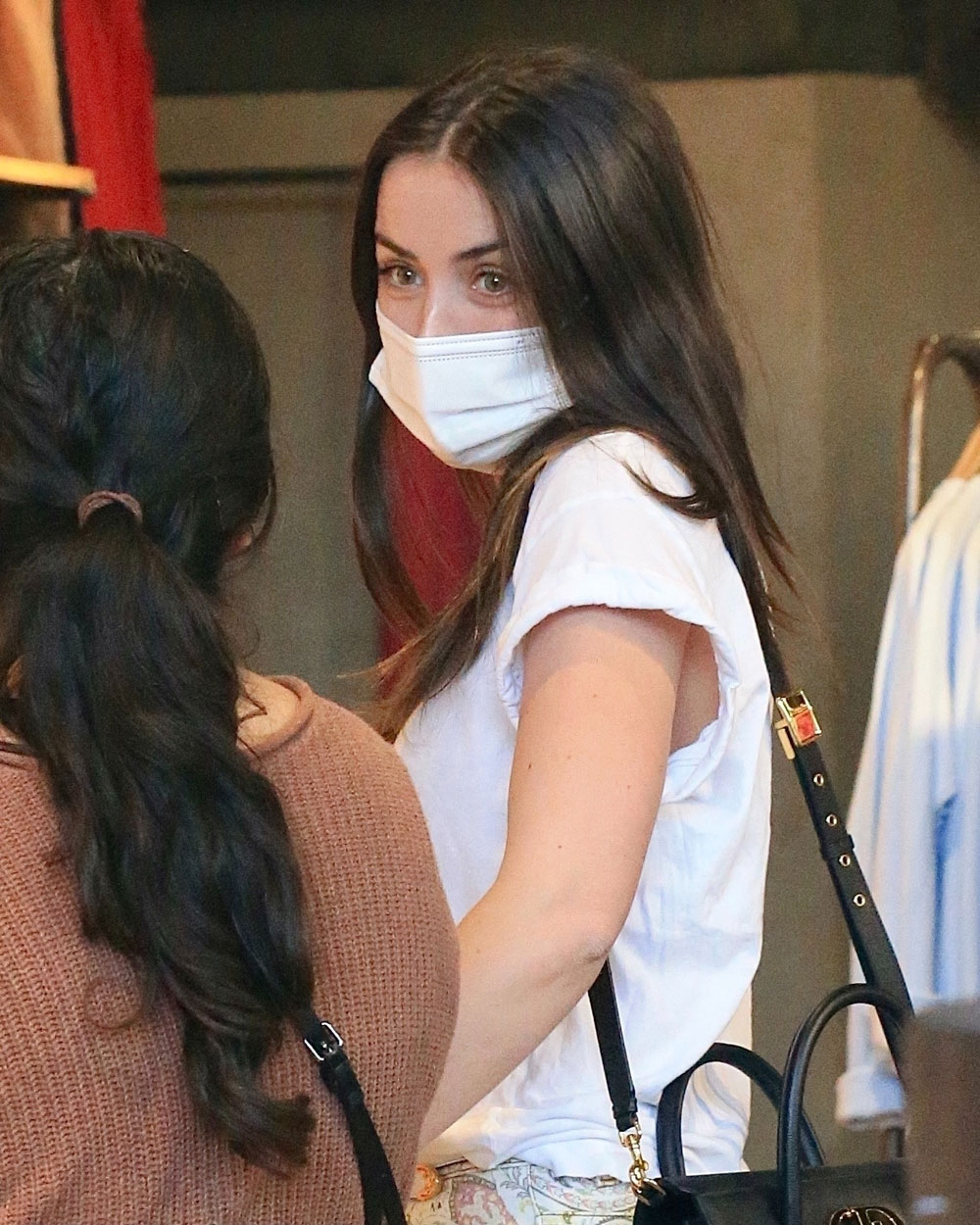 Source: Read Full Article