Couples From The Early 2000s You Forgot Dated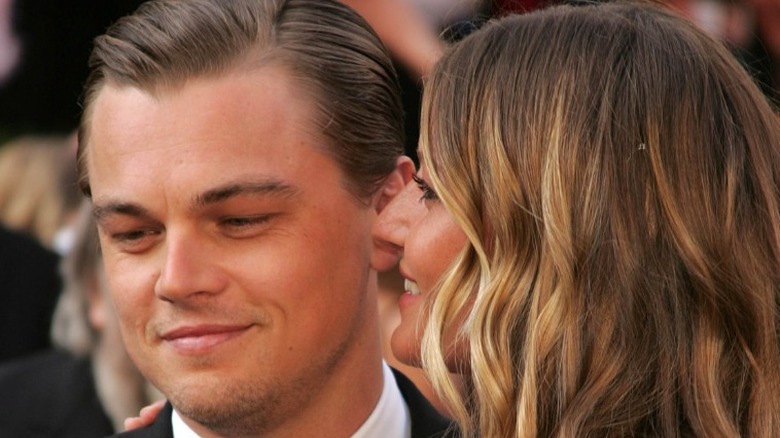 Can you believe that the early 2000s are now two decades ago? Sounds unbelievable, right? It was almost another world entirely back then, before the Obama and Trump presidencies, before Netflix, Spotify and smartphones, and long before COVID-19.
So long ago, in fact, that there are definitely some celebrity relationships from the time that you've completely forgotten about. Relationships that you haven't thought about in years. We might remember Britney Spears and Justin Timberlake, and Brad Pitt and Jennifer Aniston too, but what about those couples whose relationships have dipped entirely from our collective memory? Those who are happily married with children today, but 20 years ago were engaged to an entirely different celebrity? Here, we revisit some of them, taking a trip down memory lane and a look back at some of the couples of the early 2000s who we forget dated, or were even engaged.
Alanis Morissette and Ryan Reynolds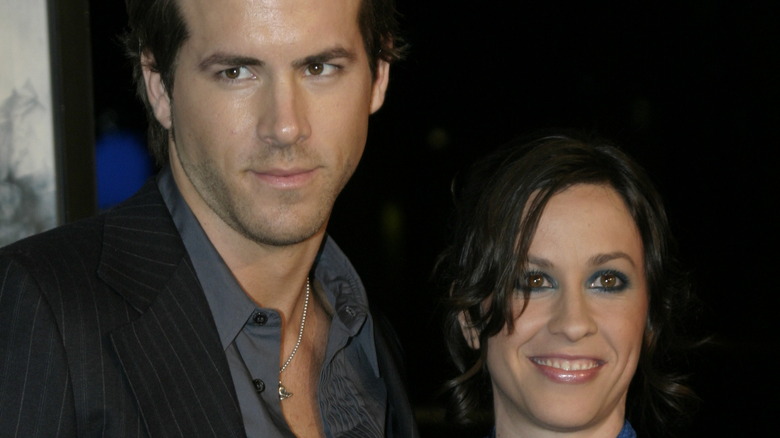 We kick off the list with Alanis Morissette and Ryan Reynolds. The Canadian couple met at a party hosted by Drew Barrymore in 2002, and went on to announce their engagement in June 2004. It wasn't to last, however: Less than three years later, in February 2007, it was announced that the pair had called off their engagement.
The pair split up in 2008, and Morrissette wrote the song "Torch" about the situation, while the "Jagged Little Pill" star has also stated that the album, "Flavors of Entanglement," was created in the aftermath of the breakup. Since then, Reynolds was married to Scarlett Johansson from 2008 to 2011, before tying the knot with Blake Lively a year later. Still married, Reynolds and Lively have three children together. Morrissette, for her part, married Mario "Souleye" Treadway" in 2010, with whom she has three children too (via InStyle).
Brittany Murphy and Ashton Kutcher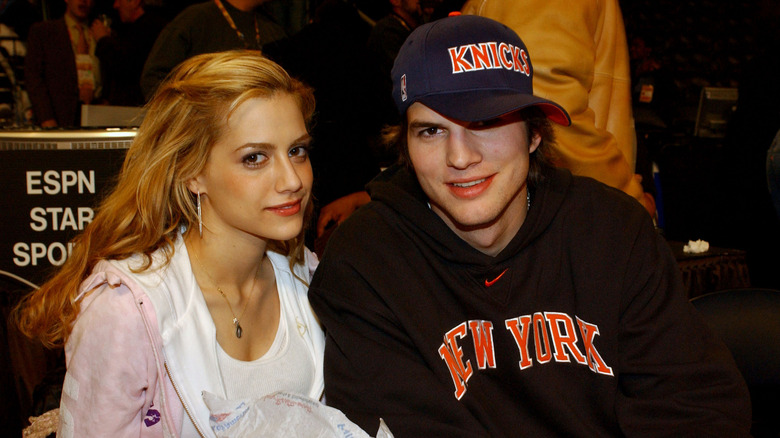 This Hollywood pair played a couple in the 2003 romcom "Just Married," but they were reported to have hit it off just as much in real life too, getting into a relationship after working together on the set (via Bustle). It was even rumored that Brittany Murphy and Ashton Kutcher were engaged after they were spotted wearing matching rings — however, "Just Married" director Shawn Levy was quick to deny it.
Whether Murphy and Kutcher did get engaged or not, the relationship wasn't for the long-term. Kutcher married Demi Moore a couple of years later in 2005, but filed for divorce in 2012. That same year, he started dating Mila Kunis, who he'd previously worked alongside on "That '70s Show." The two got engaged in 2014, married a year later, and have two children together (via Cheat Sheet).
Murphy became engaged to production assistant Joe Macaluso in December 2005, before they called off the engagement a year later. She then married screenwriter Simon Monjack in 2007 (via People), who she remained married to until her death from pneumonia in 2009. After her death, Kutcher paid tribute, saying that: "She was always the first person to dance. You know when you go to a party and everybody is standing around … I just try to connect to that and celebrate who she was … 'cause there is no sense of making sense of it." (via ABC News).
Jessica Biel and Chris Evans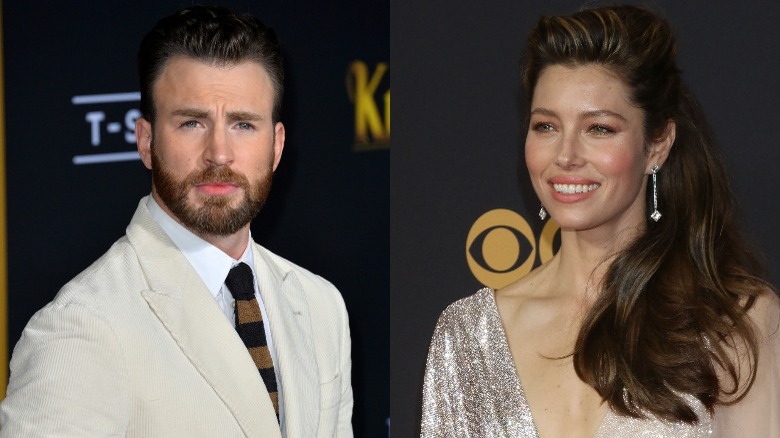 For both Jessica Biel and Chris Evans, it feels like some of their other relationships have been more high-profile, but in the early 2000s, they dated each other. Per Cheat Sheet, they were together from 2001 to 2006, when both were a little less far along in their careers. When they first got together, "7th Heaven," the show that really got Biel's career off the ground, was in its final couple of years, while Evans was about to star in "Not Another Teen Movie." Biel revealed in an interview with Extra that her boyfriend was "pretty good before … but damn. He really got buff" (via Cosmopolitan).
The couple remained together as we entered the mid-2000s, often being seen together — while Biel told Cosmopolitan in 2005 all about the sweet gestures Evans would make. However, the last time they were photographed together was in April 2006, while walking Evans' dog. Just two months later, news came out that they'd ended things.
These days, of course, Biel is found raising her family alongside superstar husband Justin Timberlake. They began dating in 2007, before getting engaged in 2011 and marrying the following year — they now have two sons together (via The Independent). Meanwhile, Chris Evans has been linked to a number of famous stars since his relationship with Biel, including Minka Kelly, Dianna Agron, Sandra Bullock, Lily Collins, Jenny Slate, and Lily James (via Elite Daily).
Gisele Bündchen and Leonardo DiCaprio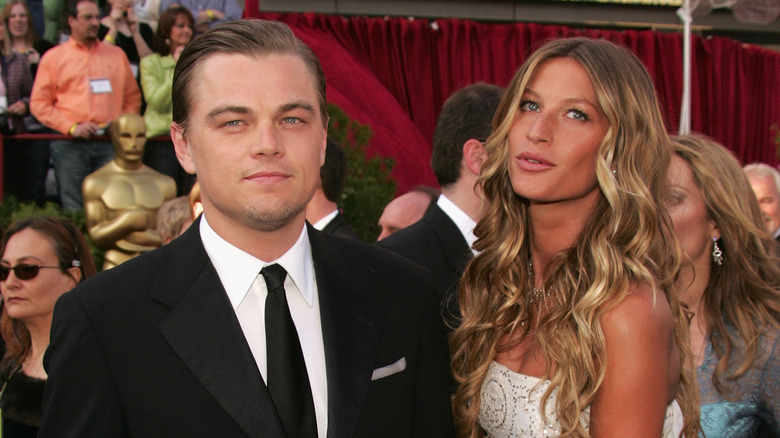 Next up in our list of celebrity couples you forgot about are Brazilian supermodel Gisele Bündchen and American actor Leonardo DiCaprio, two of the most famous people of the 2000s. Per Marie Claire, the couple dated on and off from 1999 to 2005 before splitting amicably and moving on.
While the pair have largely remained quiet on the relationship and subsequent split, Bündchen opened up last year. She described her panic attacks, and the feeling that she couldn't share them with anyone, and went on to explain that she made some changes to her lifestyle that created differences between herself and DiCaprio: "No longer numbing myself with smoking, drinking and too much work, I was becoming more and more aware of things that I'd chosen not to look at. Was I alone in wanting to do some serious soul-searching while he stayed the same? In the end, unfortunately, the answer was yes."
Bündchen entered into a relationship with NFL quarterback Tom Brady after being introduced by a mutual friend.
Mila Kunis and Macaulay Culkin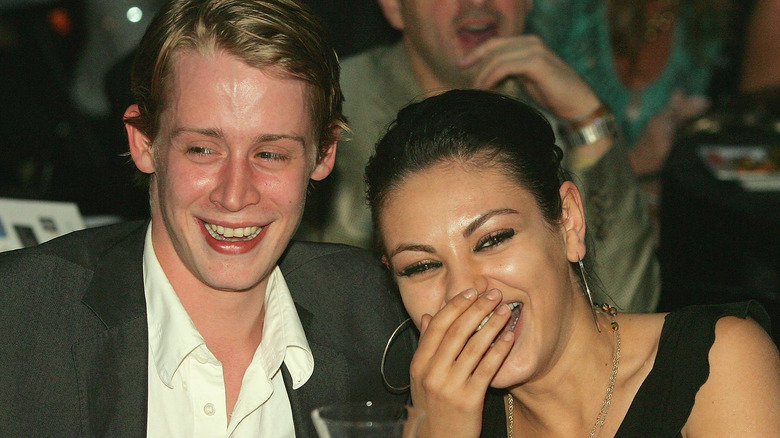 As we said above, Mila Kunis has been with Ashton Kutcher for a number of years now, but if we take a trip back to the 2000s we'll be reminded of her relationship with "Home Alone" star Macaulay Culkin. The pair actually dated for a pretty long time, getting together in 2002 and not breaking up until 2011, but — per Cheat Sheet — a lot of that time was spent with the two going at it long-distance. Culkin resided in New York for most of the 2000s, while Kunis was living and working across the country in Los Angeles.
From 2010, there were rumors that the two had ended things, and they were confirmed a year later — just a year after that, Kunis and Kutcher went public, so tongues started wagging about the possibility of her cheating on Culkin with her "That '70s Show" co-star. While that has never been confirmed, Kunis did admit in 2018 that she had "f***ed up" and "was an a** in my 20s," so it doesn't sound as if the breakup was entirely amicable.
While Kunis has remained with Kutcher for around a decade now, Culkin began a relationship with his "Changeland" co-star Brenda Song in 2017, and they've been together since. Earlier in 2021, Culkin became a father for the first time after Song gave birth to their son, Dakota Song Culkin, who was named after Culkin's late sister (via E! Online).
Source: Read Full Article