Did Hilary Duff and the Jonas Brothers Work Together on the Disney Channel?
Hilary Duff has been in the spotlight since she was a young girl. The former Disney Channel star started acting when she was just a toddler, participating in singing, dancing, and ballet classes. In the years since becoming a star on her show Lizzie McGuire, Duff was able to stay relevant, pursuing a music career and a number of exciting business ventures. Many of her fans have grown up with her, developing a new appreciation for Duff as a wife and mother as well as an entertainer. Duff isn't the only star to receive prominence thanks to the Disney Channel. The Jonas Brothers are teen idols as well, with Disney credentials of their own, which has led many fans to wonder if Duff and the Jo-Bros ever worked together in the past.
Hilary Duff got her start on the Disney Channel
Duff was cast in the Disney Channel series Lizzie McGuire in 2000. The show premiered on the Disney Channel in January 2001, becoming a hit right out of the gate.
Duff played the title character, a young girl who struggles with many of the usual issues facing teenagers. With her best friends Gordo and Miranda, Lizzie grows to maturity all while coping with her own desire to be one of the "popular" kids.
Duff became a teen icon thanks to Lizzie McGuire, and the series spawned a feature-length movie as well as a variety of merchandise. Lizzie McGuire went off the air in 2004, after a total of 65 episodes—but to this day, fans think back fondly on the series, recalling Lizzie McGuire as an integral part of their teenage years.
The Jonas Brothers came along after 'Lizzie McGuire' ended
Just a few years after Lizzie McGuire went off the air, another iconic Disney Channel program made its debut. Camp Rock featured a young boy band called the Jonas Brothers and included lots of drama and fun pop music. The movie became so popular that the Jonas Brothers got their own show on the Disney Channel, dubbed Jonas.
Thanks to their work on the Disney Channel, the Jonas Brothers band became a sensation. The group released hit song after hit song, touring around the world and earning millions of young fans. Although they moved on from the Disney Channel after several years in order to focus exclusively on their musical ventures, fans fondly remember the days when the Jo-Bros were rocking viewers of the Disney Channel.
Hilary Duff's husband joked that she might have dated Joe Jonas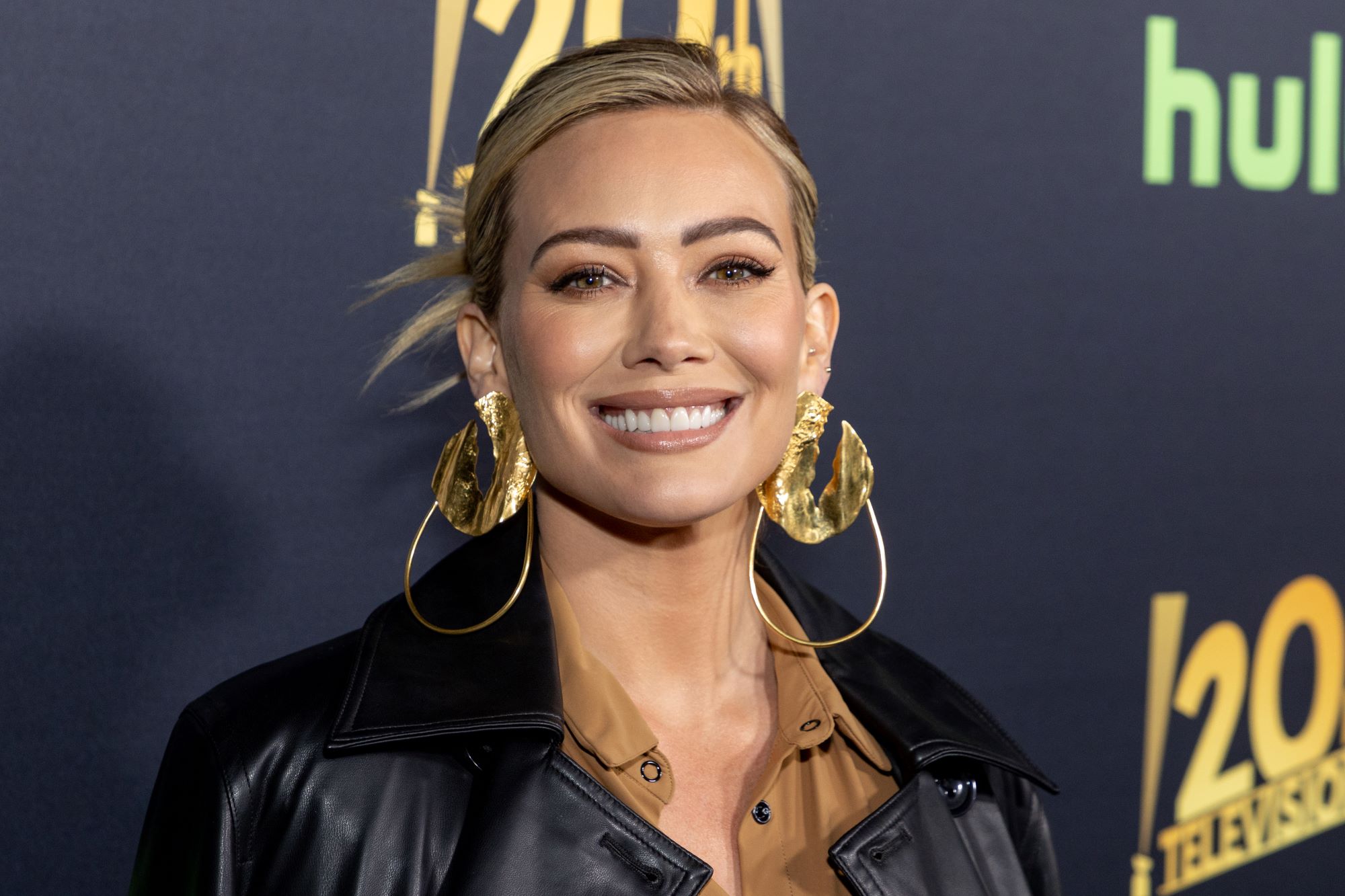 The Jonas Brothers might have started working on the Disney Channel after Duff had moved on to other ventures, there's clearly a lot of respect and admiration between the Jonases and Duff.
In October 2021, Joe Jonas and his wife, actor Sophie Turner, took to Instagram to share their Halloween costumes, which were inspired by The Lizzie McGuire Movie. Not only did their costumes attract a lot of attention from fans, but Duff herself commented on Turner's Instagram post, writing "I'M SCREAMING" along with crying-face emojis, according to Entertainment Tonight.
Duff has also been rumored to have been romantically involved with several different members of the Jonas family before she married her husband, Matthew Koma. Nick Jonas fueled these rumors by leaving a flirty comment on Duff's Instagram in 2017, according to Hello Giggles. While there's no evidence that the two ever actually dated, Nick Jonas' wide-eyed emoji comment certainly got fans talking.
More recently, Koma has actually joked about Joe Jonas dating Duff. In a recent Instagram video, Koma rapped along to DNCE's new song "Dancing Feet," rapping "Your wife loves my wife! My wife loves your wife! I love your wife! Did you date my wife? I guess I thought we had a real connection or maybe just a musical erection." Jonas commented on the video with appreciation, writing that he was "slapping that follow button."
Source: Read Full Article