Jason Momoa: 'Pink is just a beautiful color & I'm pretty secure in my masculinity'
https://www.instagram.com/p/CHabal8gBmY/
Just a little Jason Momoa in a lot of pink to take the edge off ? At the #linkinbio the actor discusses his new movie #Dune, masculinity, and more. #jasonmomoa Photographed by @carterbedloesmith Story by: @mrchrisbagley Styled by @jeanneyangstyle Grooming by @glennnutley
Jason Momoa has an absolutely charming interview with InStyle to promote his work in Dune, which he's pretty jazzed about. I think it's interesting that the studio sent Momoa to InStyle, a women's fashion magazine, but it began to make sense as I read the piece. Jason is stylish, he cares about clothes and he loves the color pink and women love him. And he loves women right back. You can read the full piece here. Some highlights:
He loves pink: Momoa greets me in a pair of flowy pink-and-red-striped pants that he had custom-made from a set of French linens… he's the only guy I've met who can build his own motorcycle and ride it to a film première dressed in head-to-toe pink. When I ask him why he's so fond of pink scrunchies (today he's wearing two — one in his hair and one on his wrist), he smiles and shrugs. "Pink is just a beautiful color," he says. "And I'm pretty secure in my masculinity. I don't really give a sh-t what anyone thinks."

He was broke after Game of Thrones: "I mean, we were starving after Game of Thrones. I couldn't get work. It's very challenging when you have babies and you're completely in debt."

On Dune: "[The trailer] was 'Josh Brolin, Jason Momoa, Javier Bardem,' and I'm just like, 'Oh my god. I can't believe my name was with those names.' I feel like I'm still a kid, freaking out… It's not alien versus alien — it's about conflicts between human tribes. And greed. It really hits home right now."

He loves tomahawks. "I'm not a big fan of guns, so I like throwing sharp things. Everyone's got their own niche!"

Why he recently began therapy: One key goal, he says, is learning how to switch gears when he gets home after 12 hours of filming a fight scene. "I'm amping myself up all day long, and then my nervous system doesn't know that I'm not lopping people's heads off. For me to relax and sit still is next to impossible." On a deeper level, Momoa is exploring what it meant for him to grow up without a father at home and how that affects his relationship with his 12-year-old son, Wolf. "I didn't know what it takes to be a dad,. And I don't want to just tell my son, 'Because I said so.' I really want to connect, and I want him to be vulnerable and open."

The warrior with problems: "I mean, I'm a warrior, and I will lay it down. But I'm also the first one to say, 'I have a lot of problems, and I want to be able to correct those problems.'" And although Momoa is deeply skeptical of those who downplay the biological differences between the sexes ("I mean, we're f–king men!"), he stresses that "we all have the feminine and the male side in us, and we need to embrace both."
[From InStyle]
I do love a man in pink, honestly. And I love a dude in therapy, working on his issues, like how to be a better father and how to decompress after work without driving himself crazy. We stan a secure man! I remember that time after Game of Thrones too – he was only in the first season, and it should have made him a HUGE star, but for some reason, studios and directors didn't know what to do with him. It's insane that after that kind of star-making performance as Khal Drogo, he couldn't get a job for like two years, basically.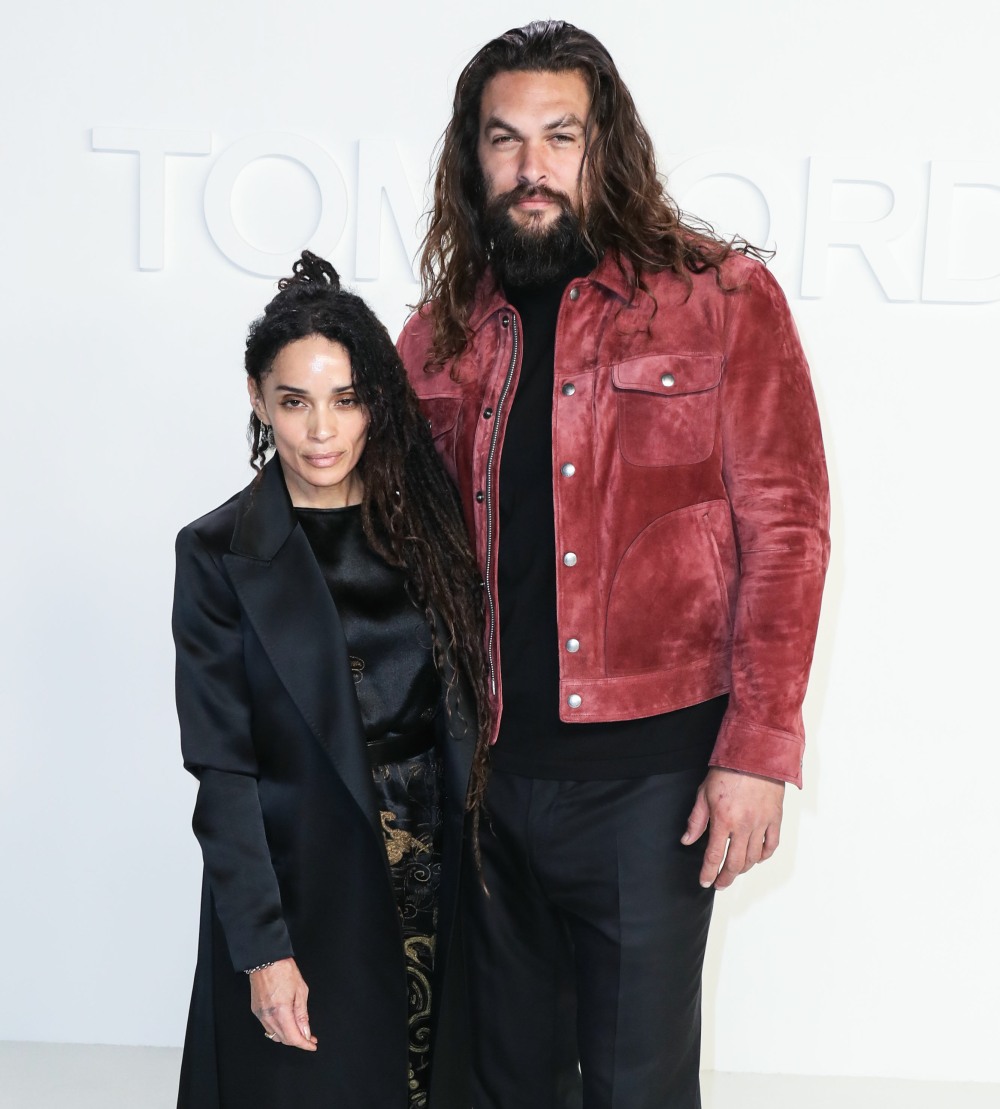 Photos courtesy of WENN, InStyle IG.
Source: Read Full Article