Jessica Simpson is about to buy the majority stake in her billion-dollar business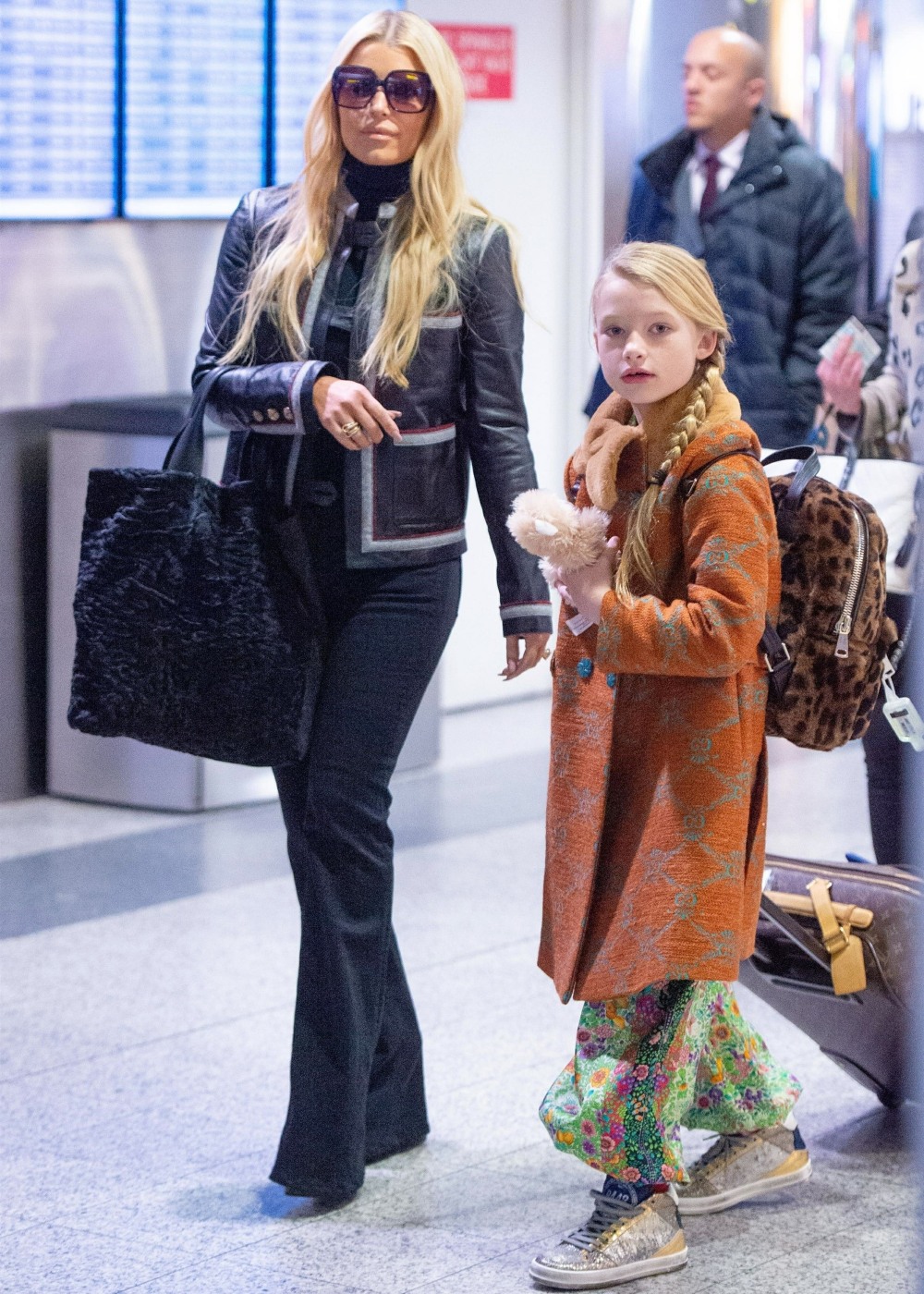 For years now, there's been a lot of misinformation about Jessica Simpson's business, her eponymous fashion and shoe line. I've seen comments on this very blog claiming that Jessica doesn't own her business, that she just licensed her name out and other people do the work. That's not the case. What is the case is that Sequential Brands Group owned a majority stake in Jessica's brand, but she and her mother still owned 37.5% of the label. Considering Jessica was one of the first singer-celebrity-designers to have a big, successful mass-market label, Jessica has made A LOT of money from her brand, even without the majority stake in the company. And now… she and Tina are about to gain a majority stake, if not the whole company:
Jessica Simpson and her mother, Tina, are about to pull off the ultimate mother-daughter power move as they plot the next chapter for their billion-dollar brand, which has defied the odds and become one of fashion's longest-running success stories.

For the past several months, Jessica and Tina, who currently own 37.5% of the brand they founded in 2005, have been negotiating with Sequential Brands Group Inc. to buy the remainder of the business. (The Simpsons declined to comment on whether the deal had been completed. Sequential bought the majority share from Camuto Group in 2015 but filed for Chapter 11 bankruptcy protection in August and has been rapidly selling off its portfolio.)

"It means the absolute world to me to be able to take over complete ownership of my brand," Jessica told FN last week. "After 16 years in business I feel ready to meet this next exciting phase with open arms. I know the sky is the limit when my mom, our incredible team and I lock into our customers completely."

The watershed moment also brings a sense of pride to mom Tina, who said this has been the team's main goal for some time. "For all of our hard-working, talented, amazing licensing partners, to know Jessica is at the helm gives them strength and belief in the future. And for Jessica to regain control of her namesake brand, it allows her and I, alongside our amazing team, licensing and retail partners to build the legacy brand to carry on to her children and family," she explained.

Currently, the Jessica Simpson women's footwear line is licensed through Camuto Group as part of a long-term partnership, and will remain intact no matter who is the majority owner.
[From Footwear News]
I'm happy for her! I wonder if she and Tina have the money to buy it outright or if they've getting money from silent partners or investors. In any case, Jessica's label is the most successful part of her portfolio, and in recent years, that's where most of her efforts have gone too, towards designing and building the business. People make fun of Jessica's line for not being high-class or high-fashion, but she makes cute, affordable things and I know there are a lot of people who quietly swear by the quality. Like, Jessica's shoe line is supposed to be particularly good for the price range, and Jessica really cares about making cute, affordable, wearable things. She's not trying to be high-fashion!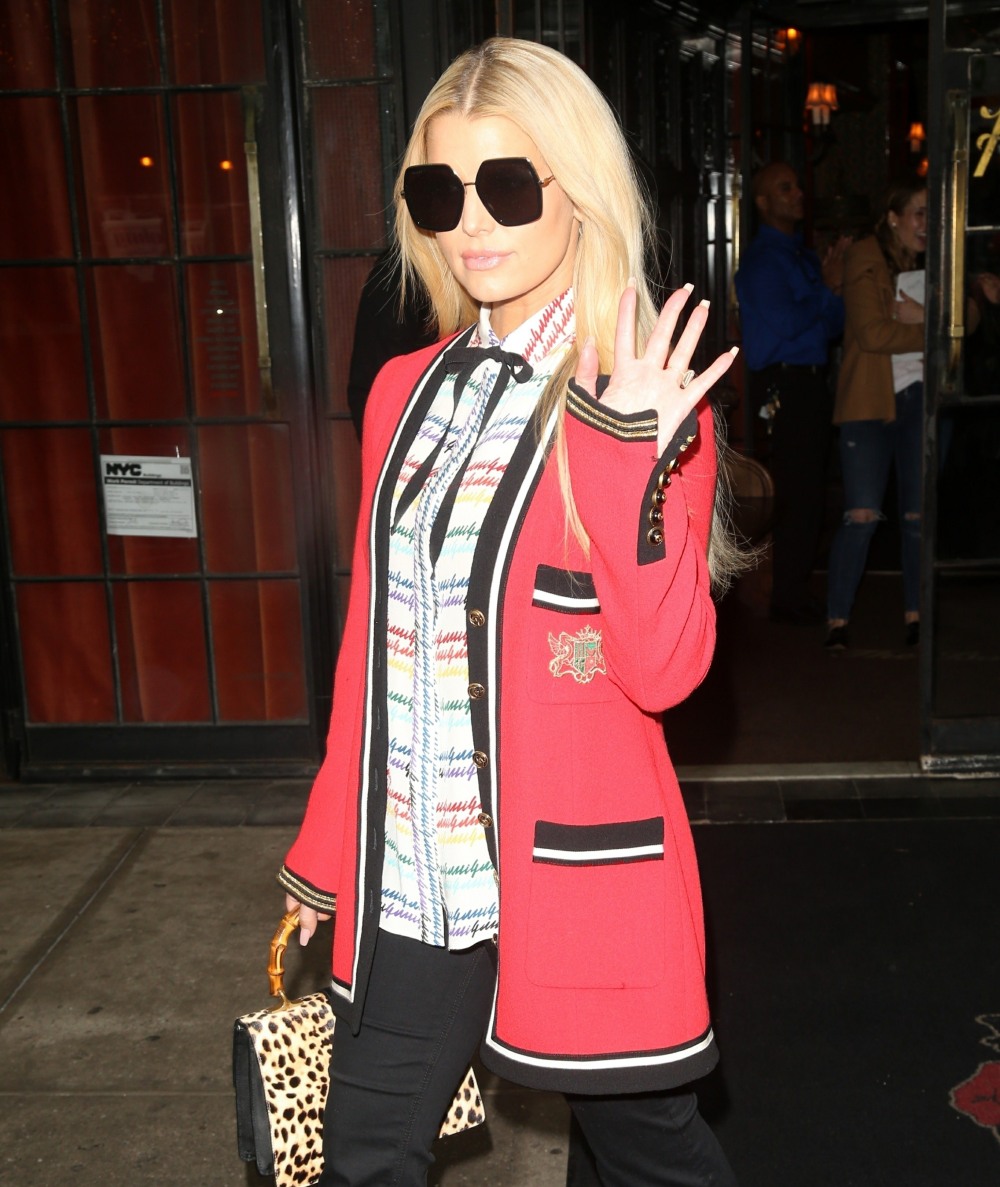 Photos courtesy of Backgrid.
Source: Read Full Article