Kumail Nanjiani: In Hollywood, brown dudes 'get to be nerdy' or 'terrorists'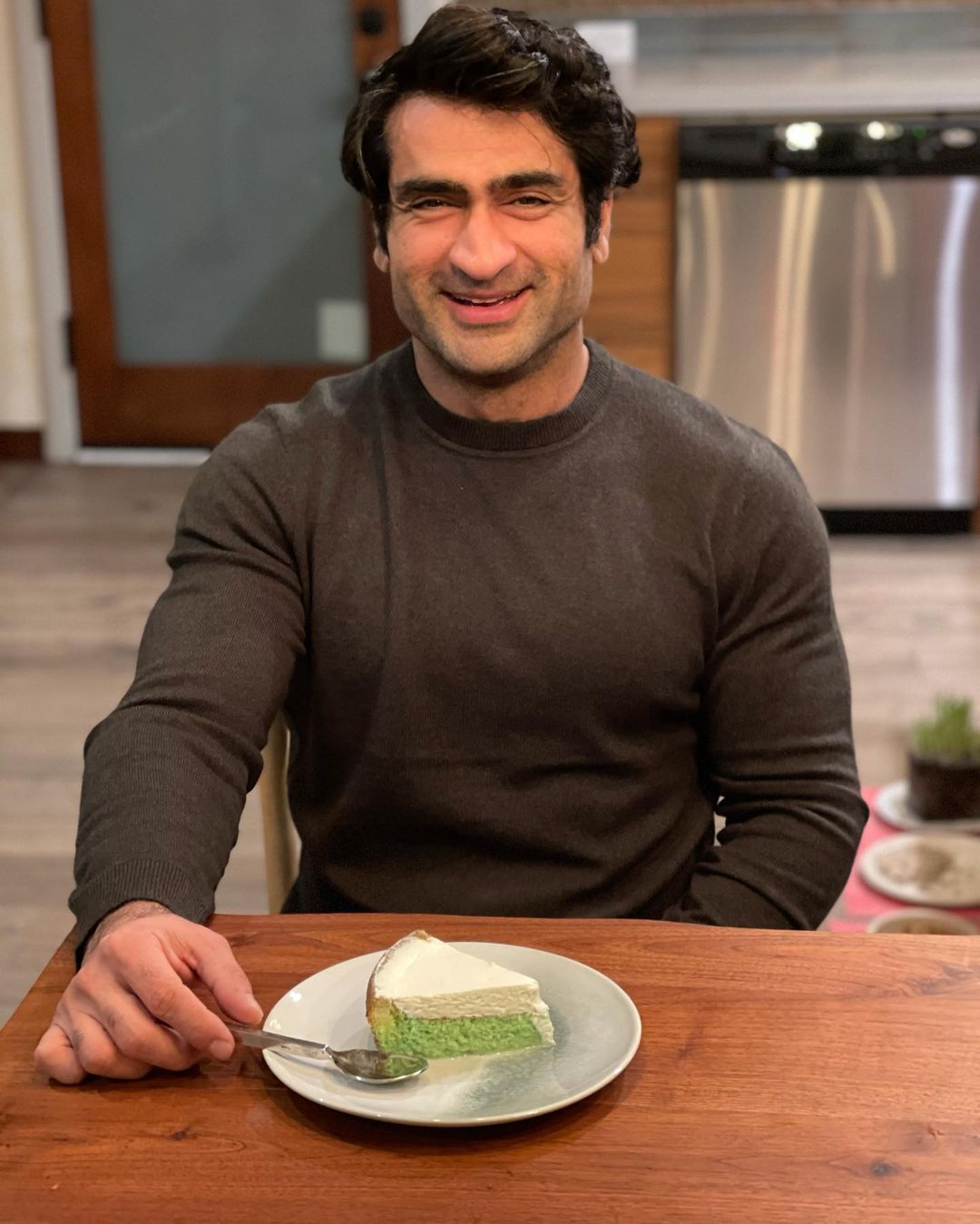 Kumail Nanjiani plays Kingo in The Eternals. Kingo is an Eternal but he lives among humans and enjoys humanity. Kingo apparently is a Bollywood star, and Kumail really wanted to focus on becoming very buff and ripped to play a "Marvel superhero." He also wanted to show Hollywood that he can play different kinds of roles as a Pakistani-American actor, as opposed to just getting cast as nerds or whatever awful stereotype Hollywood has for Pakistani and Indian men. Kumail and Awkwafina were interviewed together for the LA Times to talk about Marvel's introduction of Asian superheroes this year with The Eternals and Shang-Chi and the Legend of the Ten Rings. Kumail's quotes were really good:
Kumail on Kingo: "He's an Eternal so he's been here for thousands of years. He has these super powers and he's become a Bollywood movie star. All the Eternals have been in human society to different degrees, but he's the one who really immersed himself and falls in love with the trappings of modernity. And he loves being rich. He loves being famous. He loves being an Eternal. I've been in this industry for about a decade and I looked at the usual opportunities that the brown dudes get. We get to be nerdy. I wanted him to be the opposite of that — I wanted him to be cool. With nerdy goes "weakling," and I wanted him to be the opposite of that and to be strong physically. Or we get to be terrorists, and I wanted him to be the opposite of that. I wanted him to be this character full of joy. In working with Chloé, we were like, let's take every single thing that I haven't gotten to do and make a character who's the exact opposite of the way a lot of American pop culture see people from Pakistan or the Middle East.

He didn't celebrate when he got the part: "I remember walking out of the meeting and first calling Emily, my wife, and being like, "Hey … I'm going to be in a Marvel movie." Everything after that until we started rolling cameras is a blur. One thing that Emily is always telling me that we are trying to work on, and Nora probably could relate to, is I don't find myself ever celebrating or enjoying moments… You have to take those moments when you can and really try and enjoy it. And it's very difficult for me. But that's certainly something I want to work on — taking a moment to be like, "I'm going to be in a Marvel movie. That's right. That's f—ing exciting." But I don't think I did that. Did you?

He knows he can't break every stereotype out there: "What you have to have is a sense of self. I'm just going to represent this story and this character. That's all I can do. For me, the first time that I thought there was hope in this industry was "Harold & Kumar go to White Castle." I'd never seen a brown guy who was a slacker. We were always either nerds or terrorists. Kal [Penn] was this slacker and I was like, that is progress.
[From The LA Times]
While I'll see The Eternals for Angelina Jolie, I will also see it for Gemma Chan and Kumail. It's incredibly cool to see Asian actors in Marvel superhero films and being flatly accepted in those kinds of roles. And yes, Harold & Kumar was its own little revolution for how Asian-Americans saw themselves represented in films! Kal Penn and John Cho are so f–king awesome. Where's John Cho's superhero movie, you know? That man is the Asian Paul Rudd.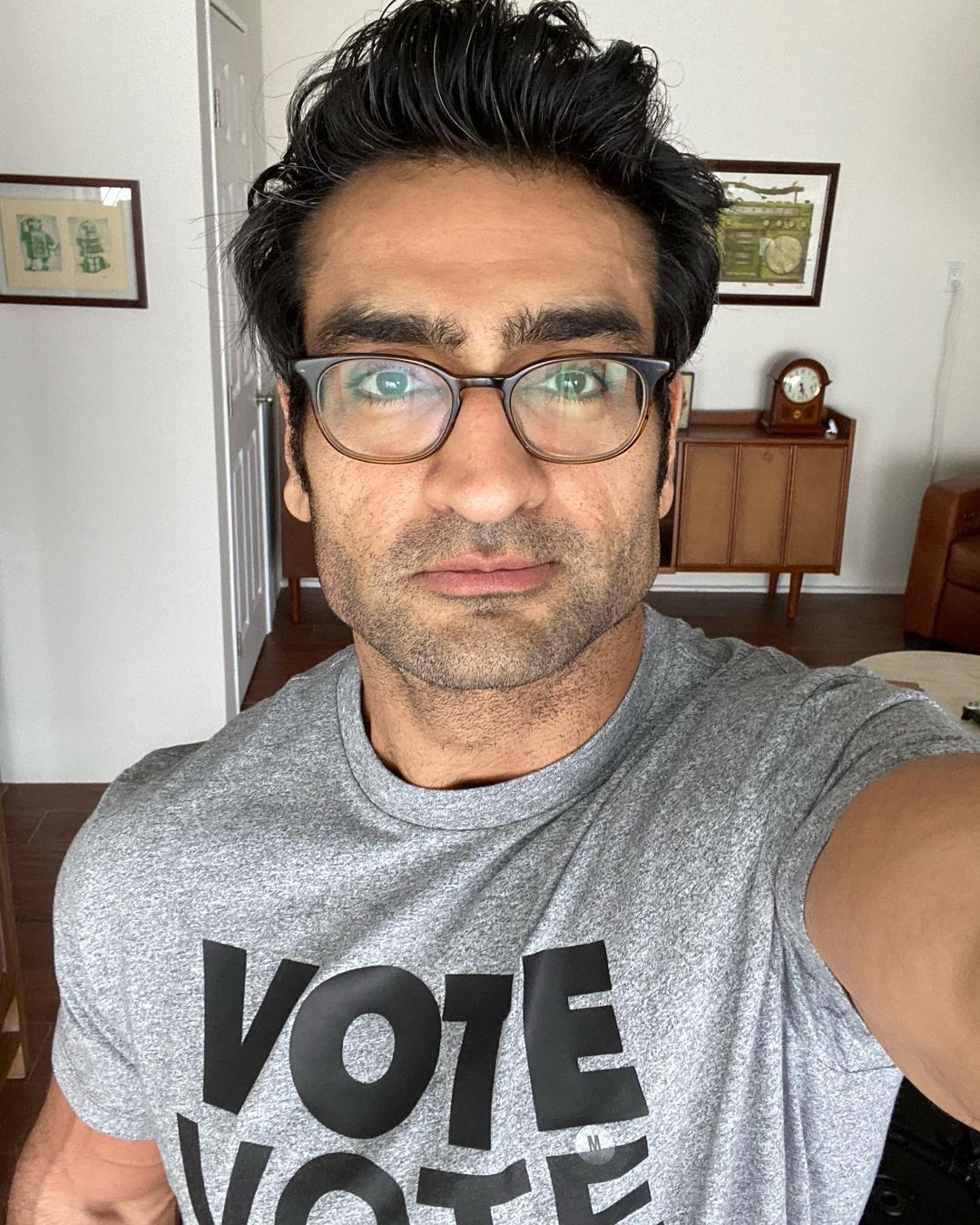 Photos courtesy of Kumail's IG.
Source: Read Full Article