Kylie Jenner and Travis Scott Have Reportedly Broken Up
Kylie Jenner and Travis Scott have reportedly broken up, per a report from TMZ. The outlet says that the couple, who share their daughter Stormi together, are "both single" and are "walking away from their relationship."
According to TMZ's sources, Kylie and Travis haven't stepped out together at the same public event since August 27, when his "Look Mom, I Can Fly" documentary premiered on Netflix.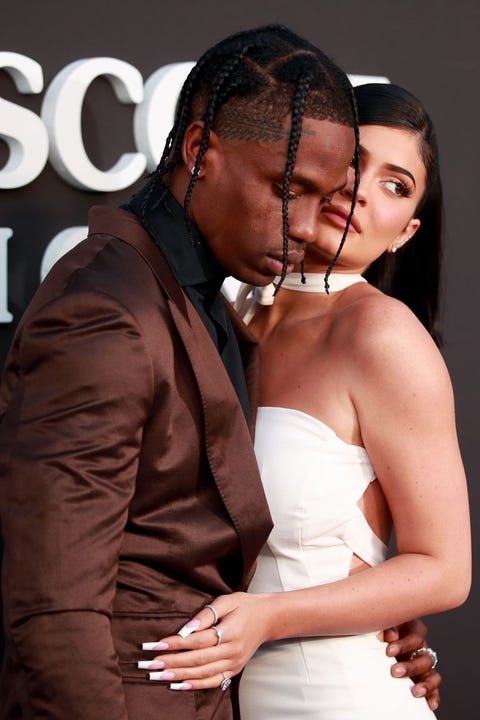 The outlet also claims that the pair have "been trying to make the relationship work for a while," and that they decided to split a few weeks back. That said, sources claim that Kylie and Travis have taken a break in their relationship before and have "managed to work it out," so there's (hopefully? maybe?!) a chance they'll get back together. Either way, apparently "they'll continue to co-parent, and will keep Stormi as their number 1 priority."
By the way, despite reports to the contrary, TMZ claims Travis was not with Kylie at Justin Bieber and Hailey Baldwin's wedding on Monday. But the couple's reported split comes after a summer full of fabulous vacations—including a yacht trip to Italy in celebration of Kylie's birthday. Meanwhile, the last photo Kylie posted of Travis on Instagram was on September 10, from their Playboy shoot:
As of now, Kylie and Travis are still following each other on Instagram and neither of them have spoken out about the reported breakup.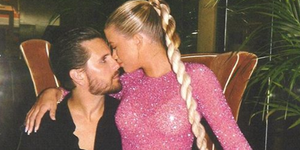 Source: Read Full Article