Lana del Rey: 'The madness of Trump, as bad as it was, it really needed to happen'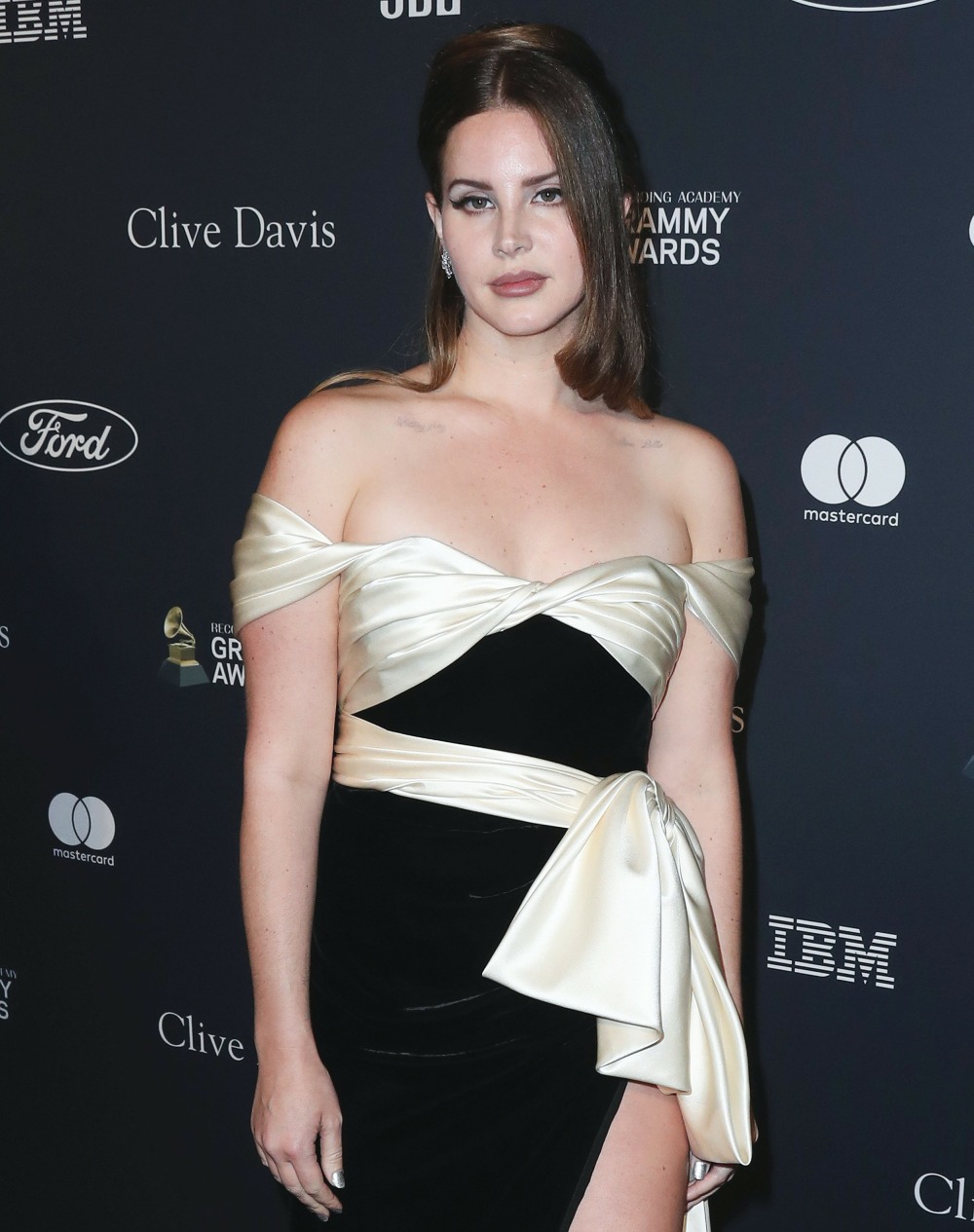 On Monday, Lana del Rey was trending on social media because of her bizarre comments about inclusivity as part of her big album-cover reveal. We've known for a while now that Lana says dumb sh-t about race and politics and feminism, and at this point, I wish her publicist would encourage her to develop an air of mystery and silence. I'm pretty tired of trying to sort through her comments about how her (white) fragility needs to be protected, or how she has Black friends so she can't be problematic. But until her publicist steps up, we're getting interviews from Lana like this, where she talks herself into a MAGA corner, basically.
Lana Del Rey addressed the controversy surrounding her Chemtrails Over the Country Club album cover and the U.S. Capitol riot during a BBC Radio 1 interview Monday (Jan. 11). Del Rey chatted with Annie Mac about the lack of diversity on the album cover, which is a vintage black-and-white shot featuring her longtime girlfriends. The Norman F—ing Rockwell star told Mac she suspected the issue would arise once she unveiled it. "So when they actually started saying things, I responded and I just said, 'I got a lot of issues but inclusivity ain't one of them.' It just isn't. You can't just make it my problem… My friends, my family, my whatever… they're not all one way and we're not the ones storming the Capitol. We voted for Biden."

She elaborated further on the Capitol riot, when Trump supporters stormed the building on Jan. 6 to contest the results of the presidential election, leaving five people dead. "I think, for the people who stormed the Capitol, it's disassociated rage. They want to wild out somewhere," she said after calling Trump "unwell" and claiming he didn't know "he's inciting a riot" while his supporters describe it as a "revolution." "And it's like, we don't know how to find a way to be wild in our world."

She touches on feeling "wild" in a standout lyric from the first verse of her title track, which got a whimsically wicked music video treatment: "I'm not unhinged or unhappy, I'm just wild."

"If I go to the Brentwood Country Mart barefoot or whatever, I'm not insane; I'm connected to the earth. … I think people are having to re-evaluate what is strange and not strange. Like watching the people storm the Capitol, everyone gets to go look at that and figure out what Capitols they've been storming this year in their own freakin' lives. 'Cause everyone's running amok. You know, half the people I know are just jerks. Like I could picture them being like, 'Well, we need a change.' And then other half of the people I know are like watching them with tears in their eyes, in disbelief. And it is sad, it is scary. But it could happen in any country."

Del Rey says she thinks the last four years were necessary in order for there to be change in this country. "The madness of Trump, as bad as it was, it really needed to happen. We really needed a reflection of our world's greatest problem, which is not climate change, but sociopathy and narcissism. Especially in America. It's going to kill the world. It's not capitalism, it's narcissism. I was surprised we didn't have a live-television psychopath crazy person as a president a long time ago because that's what we see on TV and that's what we see on Instagram."
[From Billboard]
As it so often happens with Lana, I feel like there's one okay point she's trying to make and that one point is surrounded by deeply offensive horsesh-t. Does Lana not even understand what she's doing here, that she's infantilizing terrorists and minimizing both their actions and their motives? People f–king died, elected officials were terrorized and GALLOWS WERE ERECTED. This isn't just "hey, I go barefoot sometimes, and my neighbor Did A Coup, we all like to be wild." And if your takeaway from the Trump era is just "we need to be less narcissistic," please sit there on your narcissistic ass and think about the mind-numbing privilege you have.
So after all of that, Lana heard the criticism and she clarified with a series of tweets and a video. I can't, with any of this.
— Lana Del Rey (@LanaDelRey) January 12, 2021
— Lana Del Rey (@LanaDelRey) January 12, 2021
Photos courtesy of Avalon Red, WENN.
Source: Read Full Article