Lisa Marie Presley Said Her Marriage to Nicolas Cage Failed Because They Were Both 'Pirates'
Lisa Marie Presley has had a complicated love life. She's been married several times and said that each one came with its own problems and struggles.
Her first marriage to musician Danny Keough reportedly ended due to his alleged insecurities over her level of fame. Her second with Michael Jackson failed because of his alleged "manipulation", and her third marriage with Nicolas Cage fell apart because they were "tyrannical pirates."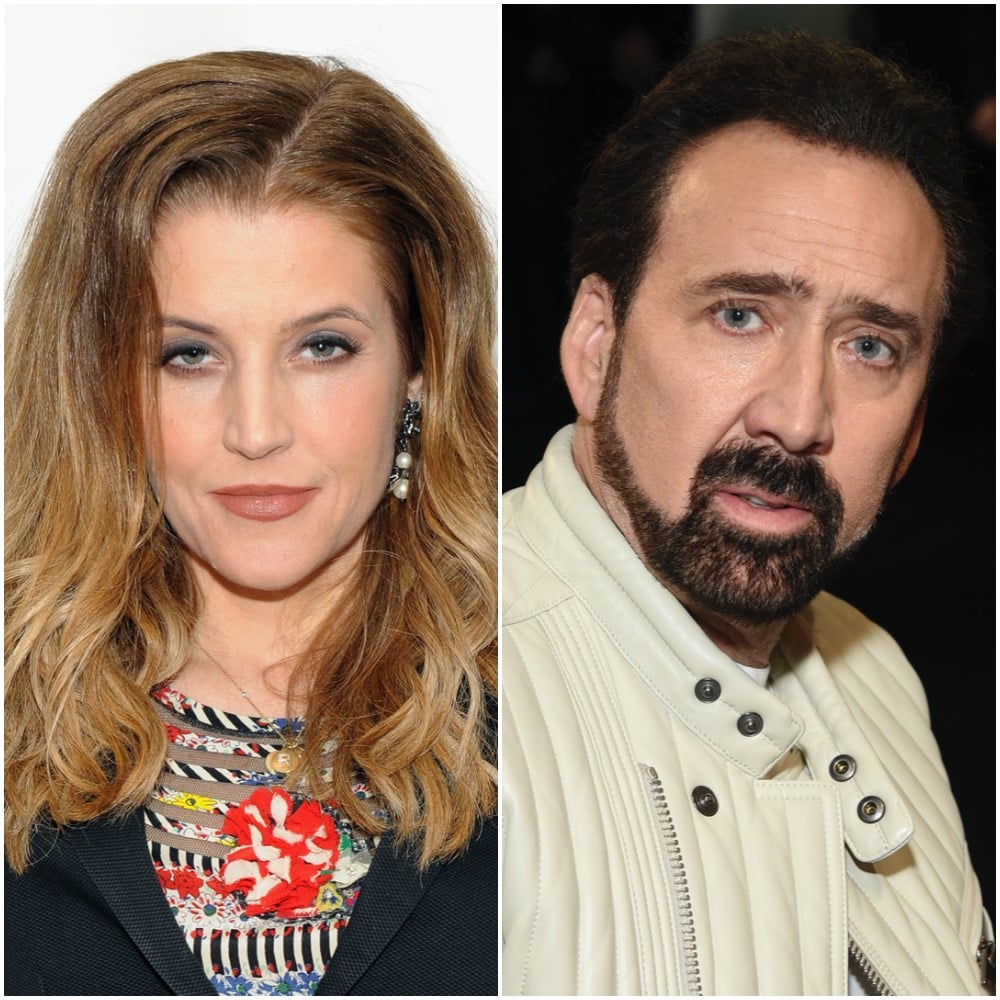 How Lisa Marie Presley and Nicolas Cage met
According to People, Presley and Cage met in 2000. At the time, she was reportedly engaged to musician John Oszajca while he was in an estranged relationship with Patricia Arquette.
Describing their first encounter in an interview with ABC, Cage said: "I walk into a party not knowing who I'm going to meet, and there's this beautiful girl standing in the middle of the living room wearing this short leather skirt and this fluffy jacket, and she looks up at me with these big, beautiful, soulful eyes that look like they have a sad story to tell, and I just went 'Oh.' I was thunderstruck."
"And we got to talking, we got to know each other, and she's hilarious and she's a real firecracker and she tells it like it is," he continued, adding that he was also fascinated by their similar backgrounds.
From there, Cage admitted he and Presley "got into this unfortunate pattern of breaking up, getting back together again." But somehow, they made it to the altar, marrying in August 2002 in Hawaii.
The marriage didn't last long, though
Just over three months after the wedding, Cage filed for divorce in November 2002. He said in a statement that he wouldn't comment on the divorce. However, Presley said through a representative that she and the Wild at Heart actor "shouldn't have been married in the first place."
Expanding on what went wrong, Presley told Larry King in 2003 that while they had a lot in common, those similarities also caused problems in their relationship.
"We were both a bit – we're sort of these gypsy spirited, you know, tyrannical pirates. And one pirate marries another they will sink the ship basically is what it comes down to," she explained.
"You know, it was kind of one of those things where you marry someone hoping — I mean we'd already had — we'd been together for two years before we got married, so — it was one of those things where you're marrying hoping that you're going to either stabilize it or it's going to, you know, accentuate all that was going on prior to what was problematic. So it kind of did the latter, that's all," Presley added.
People reports the divorce was finalized in 1994.
Presley went on to marry and divorce again
After her divorce from Cage, Presley married producer and composer Michael Lockwood in 2006. According to AmoMama, they welcomed two children over the years, daughters Harper and Finley, before Presley filed for divorce in 2016, citing irreconcilable differences.
Source: Read Full Article