Nick Cannon Just Dissed "Grandpa" Eminem So Intensely I May Never Recover
Today in feuds no one was prepared for, Nick Cannon just dissed Eminem. Why though, you ask? Kay, so apparently Eminem slammed Nick and his ex-wife Mariah Carey in Fat Joe's "Lord Above." Just gonna go ahead and drop the lyrics here….
I mean…rude!
And Nick's response was the opposite of measured. "We should change his name from Eminem to like Percocet," he said on his radio show. "What's the pill old that people use? We are going to call him Cialis. Bring your walker, get out your wheelchair Eminem, and pop whatever you want to pop."
On top of that, someone made the mistake of calling Eminem "a legend" and Nick was all "No he's not." Oh, AND he covered Eminem's face with the "grandpa emoji" while promoting Fat Joe's album:
Truly, what a time to be alive.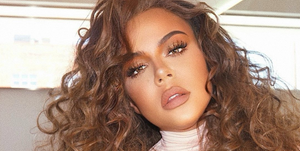 Source: Read Full Article