Rihanna Dishes An EPIC Clap Back At 'Negativity' Over Her Delayed New Music & Hints At A Poss
People are NOT willing to give Rihanna a break about when her next album is coming out — not even her own team!!
The 31-year-old has kept fans eagerly waiting for new music over the last few years while she's created her wildly successful, inclusive, and lucrative beauty and fashion empire under the Fenty moniker.
And although the Bajan songstress has been transparent about needing more time to get back in the studio, it's apparent she's grown tired of fielding everyone's questions about it!!
It all started when Drake's ex took to Instagram early Wednesday morning to apologize for being MIA lately.
Alongside the featured selfie (above), the multi-hyphenate entertainer wrote:
"To all my friends/family/coworkers who I have yet to get back to in the past months…please forgive me. this year has been quite an overwhelming one, and I'm working on that ish called Balance. brb."
We get it. You're booked and busy, girl!
Heck, we're surprised boyfriend Hassan Jameel can even keep up with her!
While some may have appreciated her candor, like Jennifer Lopez, who showed support and wrote, "Same," with a kissing and heart emojis… others were pretty *upset* the artist seemed to hint at another extended waiting period for the next record. Because what else would "brb" AKA "be right back" mean?
Jahleel Weaver, Rih's stylist and junior creative director for Fenty, made his frustrations known when he hopped in the comments section and said:
"Where's the album heaux???!"
The starlet was quick to deliver a playful but lethal reply, writing:
"I don't need this kind of negativity in my life! BLOCKT."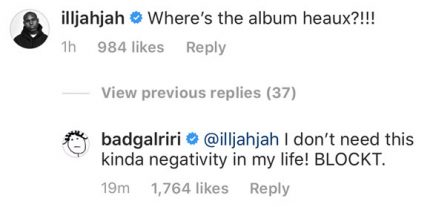 Okay, for the record, if Rih does want to take an indefinite break from music, it's totally her prerogative!
However, people seem to be more pissed at the fact they've been repeatedly promised something that hasn't come in nearly four (!!!) years, which is also fair, too.
Back in July, the starlet told Interview magazine she was even willing to cut corners on her creative musical process if it meant satisfying her fans sooner rather than later:
"It really does suck that it can't just come out because I'm working on a really fun one right now. I'm really happy with a lot of the material we have so far, but I am not going to put it out until it's complete. It makes no sense to rush it, but I want it out. I've gotten to the point where I'm like, 'Even if I don't have the time to shoot videos, I'm going to put an album out.'"
And when she graced the cover of Vogue last month in October, she doubled down on her commitment to her craft and noted:
"Music is, like, speaking in code to the world, where they get it. It's the weird language that connects me to them. Me the designer, me the woman who creates makeup and lingerie—it all started with music. It was my first pen pal–ship to the world. To cut that off is to cut my communication off. All of these other things flourish on top of that foundation."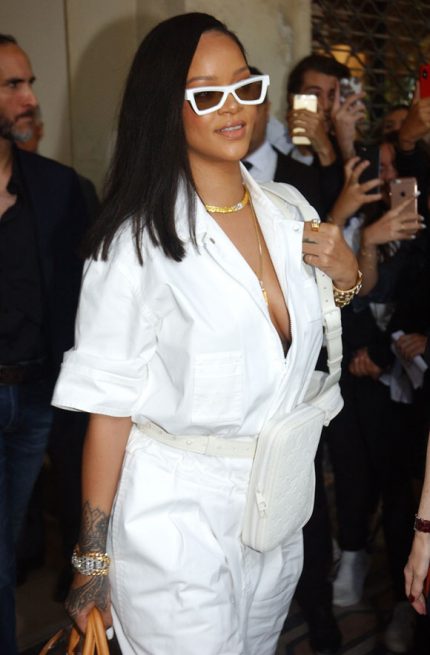 Well, its November and we're still waiting. So, there's that.
Guess we'll have to just keep ourselves busy with all things Fenty for the foreseeable future!
Reactions to this, Perezcious readers? Sound OFF with your thoughts (below)!
Related Posts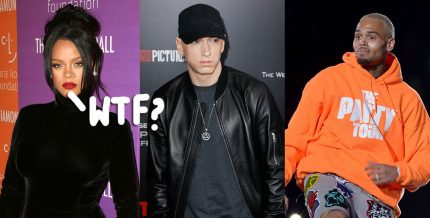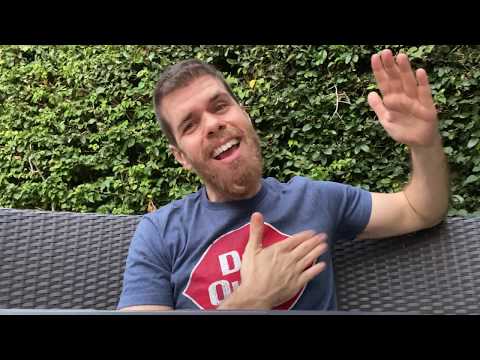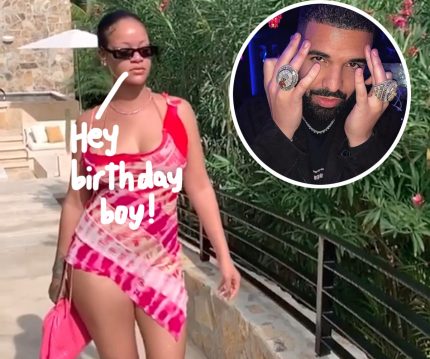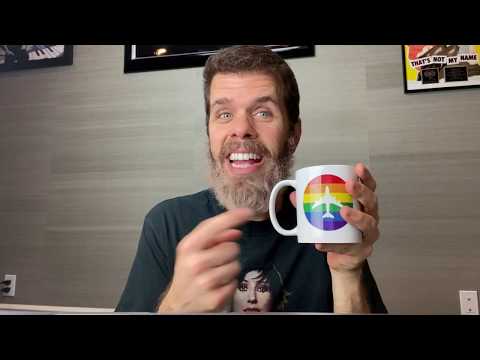 Source: Read Full Article