'Sorry To This Man': Keke Palmer Has Given The Internet The Most Practical Meme Of 2019!
Keke Palmer has unintentionally blessed the internet with what might be the most useful meme of the year!
A clip of the Hustlers star taking a lie detector test for Vanity Fair went viral after Twitter users realized how her lack of knowledge about a certain political figure could apply to everyday situations.
The actress was asked a mix of personal and random questions during the test, one of which being if her character on Nickelodeon's True Jackson, VP was a petter vice president than Dick Cheney.
Seeing as she was hooked up to a polygraph machine, the 26-year-old was not about to pretend she recognized the controversial political figure. Instead, she gave a candid, meme-worthy response.
As she was provided a picture of George W. Bush's right hand man, the star said:
"Ooh y'all really testing me on some stuff that I… I hate to say it. I hope I don't sound ridiculous. I don't know who this man is. He could be walking down the street, I wouldn't know a thing. Sorry to this man."
LOLz! Watch the funny moment (below).
As you might guess, Keke's response struck a chord with users across social media, who went on to use the already-iconic "sorry to this man" to describe other hilarious scenarios. 
See what the internet came up with (below).
Some are even dubbing it the unofficial tagline for Palmer's latest film, Hustlers:

For her part, Palmer seized the opportunity to get in on the viral moment she created. She shared on Instagram:
Other celebs have also been joining in on the fun. Actress Busy Philipps took to Twitter to share how she "recorded at least 20 versions" of the speech, which got a response from Palmer herself: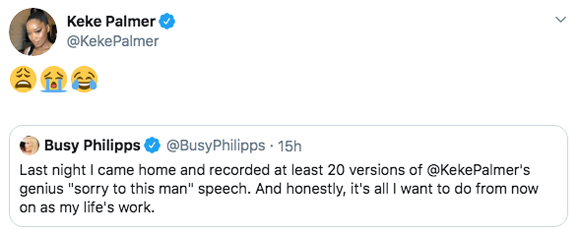 Well done, girl! Maybe go watch Vice now…
Palmer's groundbreaking "sorry to this man" speech comes months after she distanced herself from another man: disgraced singer R. Kelly.
Back in July, the singer-actress, who was mentored by Kelly early in her career, opened up about how hard it was for her to watch Kelly's alleged victims detailing their allegations of abuse in the documentary Surviving R. Kelly. She wrote on her Instagram at the time:
"Just finished Surviving R. Kelly and I have spent the last hour crying. As a student of R. Kelly's for the time I was and having been around his light and understanding the obstacles he overcame as a child to actually be birthed into the musical genius he is today… All to put others through the same darkness he was running from is the most disheartening thing to accept. Many people experience hardships and do not allow themselves to find freedom through their passion enough to shine a light. R. Kelly received that grace from God. God blessed him to vindicate his childhood shortcomings and yet still he has slapped God in the face by his actions towards these women."
Girl always knows the right thing to say!
Related Posts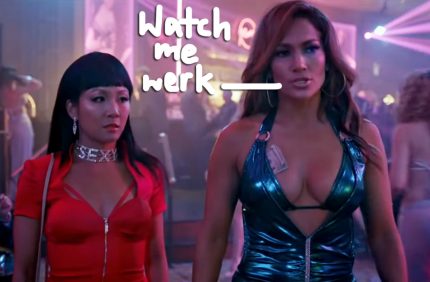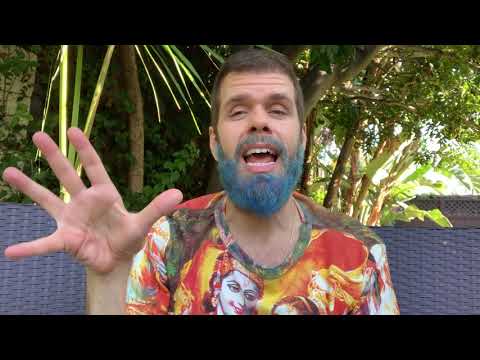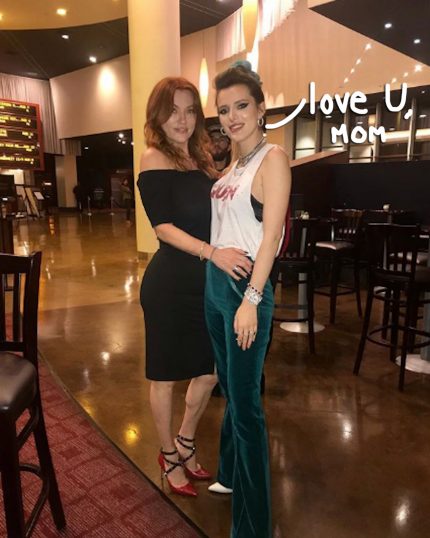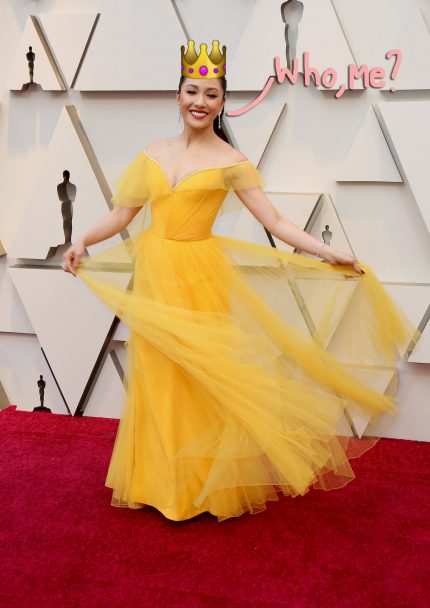 Source: Read Full Article