'This Is Us' Star Susan Kelechi Watson Claimed This 1 Co-Star Will 'Cry the Hardest' When Filming Ends
This is Us star Susan Kelechi Watson, who plays Beth Pearson on the fictional NBC drama, revealed that one co-star she believes will "cry the hardest" when filming the show's final season ends. Watson outed her fellow cast member on the red carpet of the 2021 People's Choice Awards.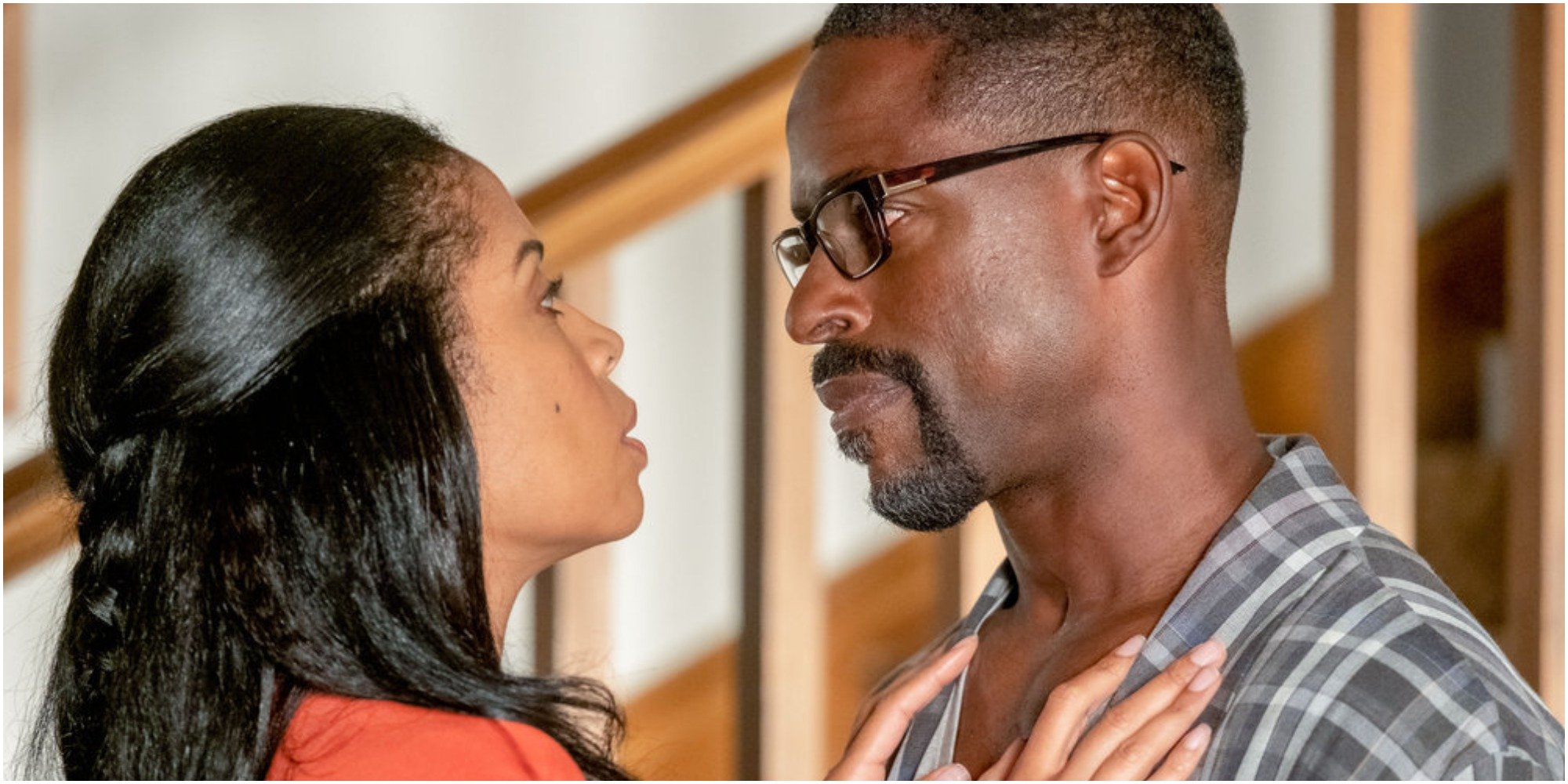 When does the sixth and final season of 'This is Us' begin?
After an eight-month hiatus, This is Us will air its final season beginning Tuesday, Jan. 4.
The sixth and final installment that will detail the life of the Pearson family will usher in a season that will hopefully wrap up the many questions fans have regarding critical plotlines.
Fans have been on the edge of their seats since the show's season 3 finale, an episode titled "Her," which teased the ending of the series.
In that episode's final moments, Randall (Sterling K. Brown) walks to see his mother on her deathbed. The scene cuts between young Randall rushing through the hospital hallways to see Rebecca (Mandy Moore) and an aged Randall walking through Kevin's home to see her for what may be a final time.
Randall opens her door, and Rebecca is frail and in bed, suffering from what fans have since learned is Alzheimer's. 
Susan Kelechi Watson claims this co-star will 'cry the hardest' when filming ends
In an interview for E! News, Watson spilled details on which of her This is Us co-stars will become the most emotional upon filming their last scenes together as a cast.
"Sterling [K. Brown]! I'm kidding," she exclusively dished. "It might be him, Chrissy [Metz] or Mandy [Moore]," she admitted.
Watson spilled details about when the season's filming will officially end
Watson spilled further details about when the season's filming will officially end, claiming the cast hasn't become too "emotional" yet.
"It hasn't been emotional yet," Watson said.
"But we are starting to walk down memory lane a little bit, and it's starting to get a little more real. But I think all of us are kind of waiting. You kind of don't want to go there yet. I think we're waiting for when we shoot the last episode, which is in April."
The actor hoped that television fans would feel the lasting effects of the series for generations to come.
"I think that we've done something that is gonna leave an echo," she said, "which feels amazing."
Watson concluded, "I have so much gratitude for it."
This is Us airs its first episode of season 6 beginning Tuesday, Jan. 4 at 9 p.m. EST on NBC.
Source: Read Full Article