What We Know About Shark Tank Season 13 Release Date, Sharks, And Location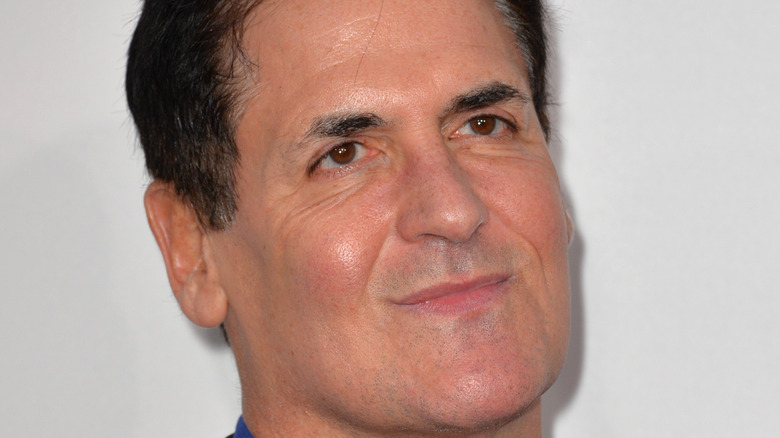 The entrepreneurial-themed reality show "Shark Tank" first premiered on ABC back in 2009. On each episode of the show, fledgling businesses will give a presentation about the purpose and success of their particular product or service to the prominent business leaders on the show who pose as the "sharks." Each CEO or creator of these fledgling businesses is asking the sharks to invest a certain amount of money or business prowess into their special creation, per ABC. In the past 12 seasons, successful leaders of the business community like AXS TV creator Mark Cuban, real estate mogul Barbara Corcoran, "Queen of QVC" Lori Greiner, internet security tycoon Robert Herjavec, fashion and branding expert Daymond John, and venture capitalist Kevin O'Leary.
Successful businesses like Scrub Daddy, Bombas, the Squatty Potty, and the Simply Fit Board have all appeared on "Shark Tank," according to Insider. The success of "Shark Tank" led to the spinoff series "Beyond the Tank," which follows the triumphs and challenges that businesses experienced after appearing on "Shark Tank," per ABC.
Looking forward to another season of "Shark Tank?" Ahead, we spill the details about the 13th season of the show.
The 13th season will be premiering this fall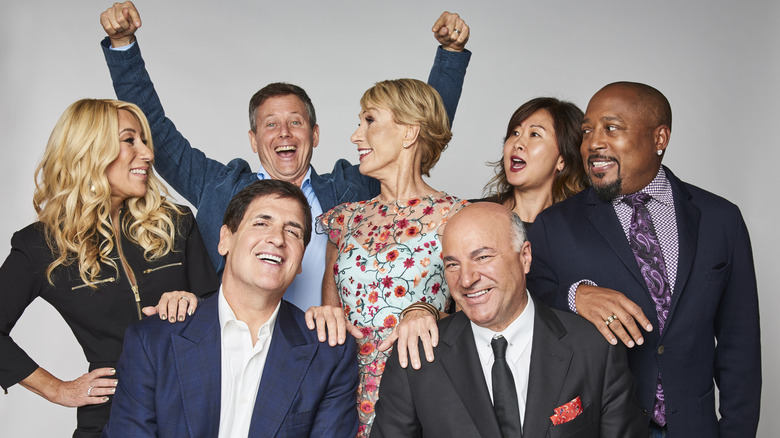 According to ABC, the 13th season of "Shark Tank" will be premiering on October 8 on ABC. Those who wish to watch the upcoming season can do so by catching it on ABC or streaming it on ABC's website or Hulu. According to Shark Tank Recap, it's likely that this season will follow in line with other seasons in that it will contain approximately 24 episodes.
No trailer or details have been released about the 13th season of the show. Last season, businesses like Dino Don Animatronic Dinosaurs, Lit Handlers Koozies, Float 'N' Grill, and The Bumbling Bee Vegan Junk Food & Burger Bar appeared on the show, per All Shark Tank Product's website. It has not been announced which businesses will appear on the 13th season of "Shark Tank." ABC has yet to announce if a third season of "Beyond the Tank" will be premiering any time soon.
These are the Sharks who will be returning for the 13th season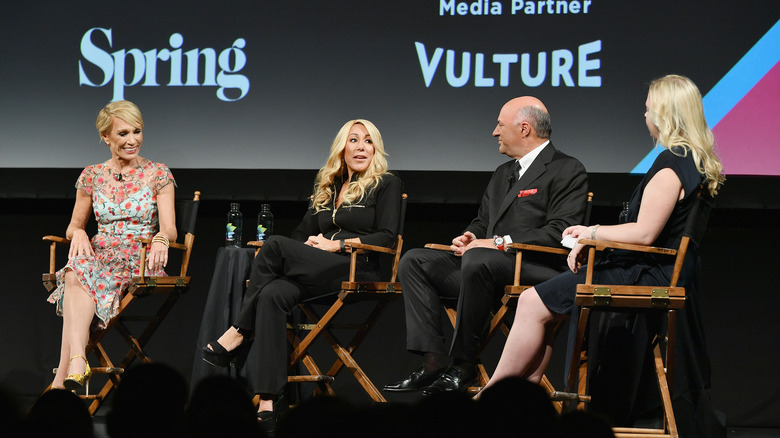 Just like in past seasons of "Shark Tank," the following prominent entrepreneurs will be appearing on the show as sharks: Mark Cuban, Barbara Corcoran, Lori Greiner, Robert Herjavec, Daymond John, and Kevin O'Leary, per ABC. The 13th season of the show will also likely feature recurring business moguls like snack company Kind founder Daniel Lubetzky, Toms Shoes founder Blake Mycoskie, investor and former Major League Baseball player Alex Rodriguez, and fashion designer Kendra Scott.
ABC has yet to announce who might appear as special guest sharks on the 13th season of "Shark Tank," but prior guest sharks might provide some insight into their pool of worthy picks for the upcoming season. For example, according to TV Insider, the 11th season of the show featured special guests 23andMe co-founder Anne Wojcicki, Stitch Fix CEO Katrina Lake, and tennis champion and Sugarpova founder Maria Sharapova.
No details have been announced regarding the filming location of season 13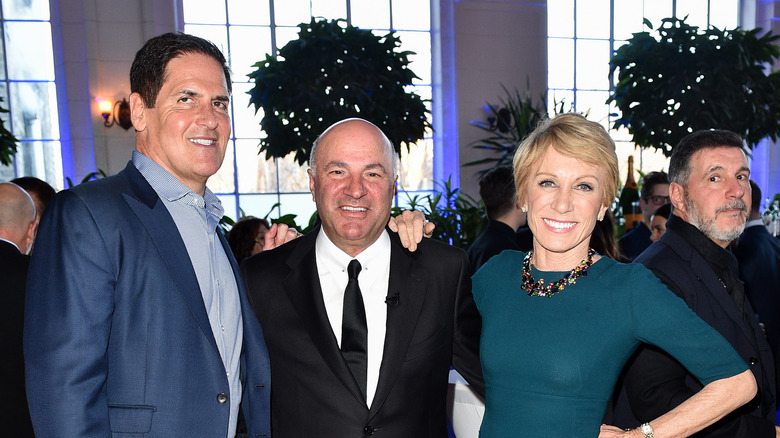 Though the show is typically filmed on the same studio lot in Los Angeles where they filmed parts of "The Wizard of Oz," per Buzzfeed, last year, the crew moved production to Las Vegas. Production moved to Las Vegas in order to film the 12th season of the show in a bubble of sorts to comply with COVID-19 guidelines. Shark Mark Cuban told USA Today that filming in a bubble was difficult for his fellow sharks and fledgling entrepreneurs. "We had to quarantine for several days when we got there," Cuban told USA Today. "We couldn't leave our rooms. It was analogous to what the NBA was doing, only stricter. With the NBA, they could walk outside, go fishing. There were little patios we could go out on, but no walking around outside. The entrepreneurs had to quarantine for an extended period in order to be able to present to us. But it was worth it."
Given the recent rise in COVID-19 cases, it's likely that production will take place in Las Vegas once again.
Source: Read Full Article