Where Are Kate Middleton's Exes Now?
Kate Middleton met Prince William during her time at the University of St Andrews and the two became close friends, according to ABC News. About a year or so after they met, they started dating, though things weren't immediately serious. Eventually, however, they fell in love. "When I first met Kate, I knew there was something very special about her. I knew there was possibly something that I wanted to explore there. We ended up being friends for a while, and that just sort of was a good foundation. Because I do generally believe now that being friends with one another is a massive advantage. And it just went from there," William told ITV News after proposing back in 2010.
In 2011, Kate and William got married. The royal wedding was televised and more than two billion people around the globe tuned in to watch the couple exchange vows, according to Good Housekeeping. The royal wedding, which reportedly cost more than $34 million, is still one of the most talked about events of the past decade. 
Long before the fanfare, however, Kate dated a few men who just didn't fit the husband bill. While she is now a busy mother-of-three — and the future queen (consort) of England — we figured it would be fun to take a look back on Kate's former boyfriends — and to see what all of her exes are up to these days. Read on to find out.
Willem Marx is a journalist for NBC News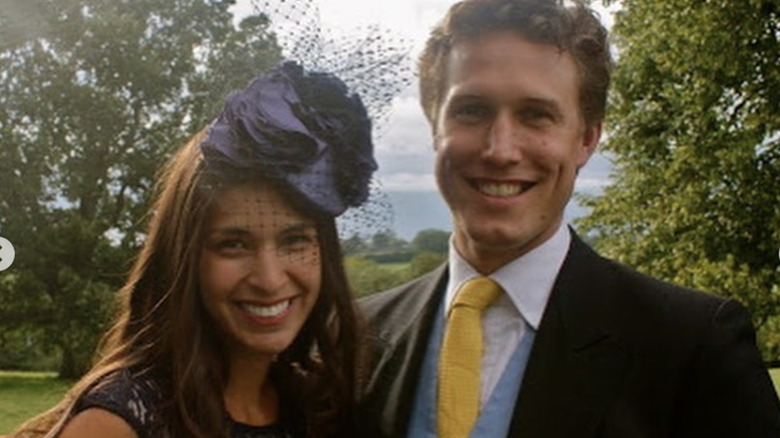 Kate Middleton dated Willem Marx back when the two were at boarding school in Wiltshire, according to The Sun. They were both very young when they attended Marlborough, which is basically the equivalent to a U.S. high school. Nevertheless, Willem and Kate got to know one another, though their relationship seemed like more of a "fling" than anything else. Based on the report Kate and Willem weren't very serious, and ultimately decided they were better off as friends — and so that's what they became. They have kept in touch over the years, so much so that Willem was invited to Kate and Prince William's 2011 wedding.
Things worked out swimmingly for Willem, too. He is a journalist for NBC News, according to his Twitter account. He got married in 2014 to a woman named Johanna Botta, who also works in the media, according to her Instagram account. The couple shares one son together, and he makes frequent appearances on his mom's social media accounts!
Harry Blakelock made partner at Lockton Companies in London in May 2020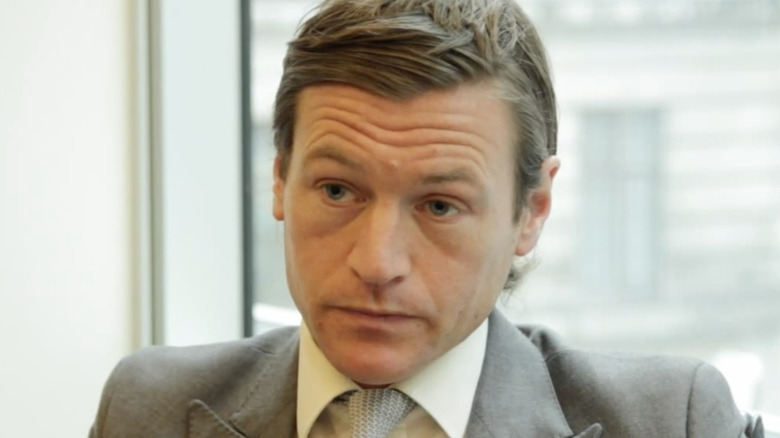 Another boarding school romance! Kate Middleton met Harry Blakelock at Marlborough, and he is thought to be her first love — and her first real heartbreak, according to the Daily Mail. While it's unclear exactly how long the two dated, a source told the outlet that it took Kate quite some time to get over Harry, who was the captain of the hockey team at the time, according to The Sun. "She spoke about him all the time and he seemed to have messed her around quite a bit. He seemed to have blown hot and cold with her when they were at school and she was always talking about how she could get him back," a source told the outlet. It doesn't sound like Kate and Harry remained friends after their split, and, as fate would have it, he later married another gal from Marlborough, according to the Mirror. The report suggests that his wife was once friends with Kate.
Harry went on to become quite the businessman. According to his LinkedIn, he has worked for Lockton Companies in London since 2014, making partner at the company in May 2020. "Lockton Transactional Risks team assist investors around the world to de-risk transactions, enhance returns and get deals done. Our 28 professionals spread over eight global hubs include 12 former M&A lawyers and 7 [seven] former W&I underwriters," reads the "about" section on Harry's LinkedIn, in part.
Henry Ropner is the director of a field data collection company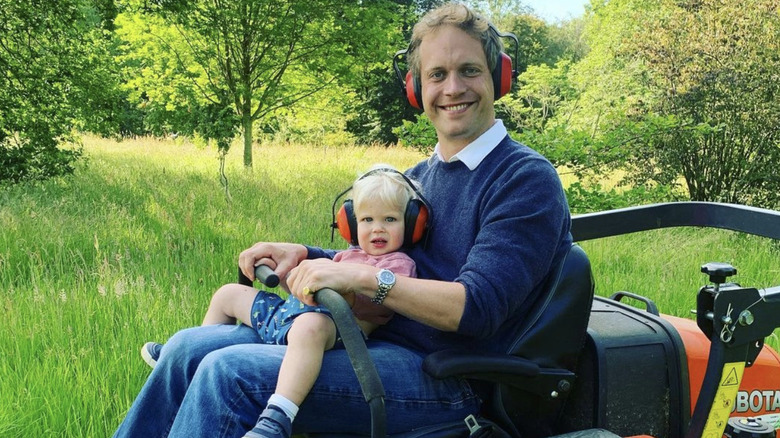 Remember that time that Kate Middleton and Prince William were "on a break?" It happened in 2007. The two hit a bit of a rough patch and went their separate ways for a bit. And while a lot of people stay single during this period of transition, Kate reportedly found herself another boyfriend to keep her entertained, according to The Sun. Cue Henry Ropner. And what a catch he happened to be. The Sun reports that Henry is the son of baronet Sir John Ropner, and that the family was — and still is — quite wealthy. The family business? Shipping.
Things didn't work out for the Duchess of Cambridge and Henry, however, but everything did work out for both of them — albeit separately — in the end. According to Tatler, Ropner married a woman named Natasha Sinclair in 2011. They live with their four children in "Thorp Perrow, an impressive Yorkshire estate with an arboretum." According to his LinkedIn page, Henry started a new job in March 2021; he is currently a director at a company called eviFile in Leeds. Since 2020, he has served as chairman at Thorp Perrow arboretum. 
Kate Middleton and Prince William were guests at Rupert Finch's wedding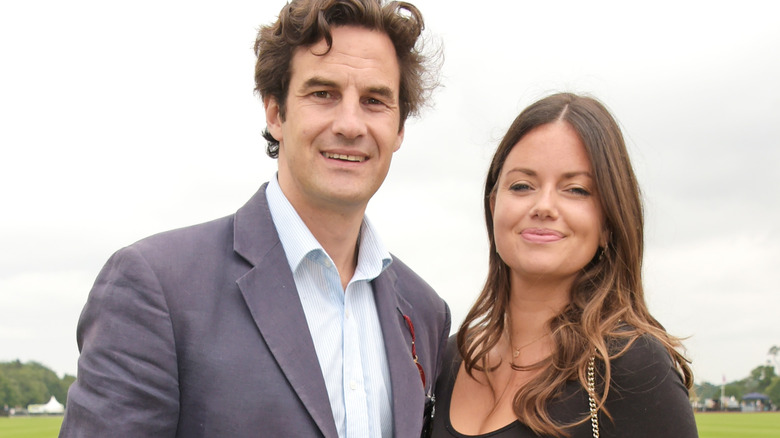 Rupert Finch very well may be the last guy that Kate Middleton dated before settling down with Prince William. Kate met Rupert at the University of St Andrews when he was in his fourth year, according to Tatler. Rupert, an aspiring lawyer, only dated Kate briefly, but their romance turned into a solid friendship. Not only did he attend Kate and Prince William's wedding in 2011, but Kate and William were guests at Rupert's nuptials in 2013, according to The Sun. Rupert married Lady Natasha Rufus Isaacs, the daughter of the Marquess of Reading.
Natasha is a co-founder of Beulah London, a brand that Kate is actually a fan of, according to Hello! magazine. Meanwhile, Rupert "works as the in-house lawyer for a speciality chemicals and sustainable technologies company called Johnson Matthey," according to Tatler. Natasha and Rupert have three children together, Georgia, Cienna, and India, who was born in July 2020.
Source: Read Full Article