Why Everyone Was Wearing Bandages During The Weeknd's Halftime Performance
The Weeknd delivered a genius performance at the Super Bowl LV halftime show on Sunday, and you might be curious about why everyone was wearing face bandages. If you've been following The Weeknd's After Hours story and aesthetic, you're well aware that these bandages aren't new—and are, in fact, part of a (as he put it to the NFL) "very cohesive story I've been telling throughout this era and throughout this year."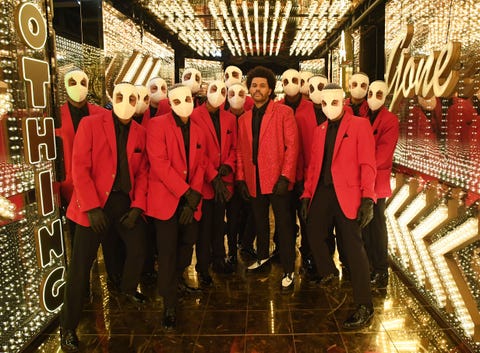 We saw The Weeknd with face injuries in the music video for "Blinding Lights," which then progressed to face bandages at the AMAs, pictured below: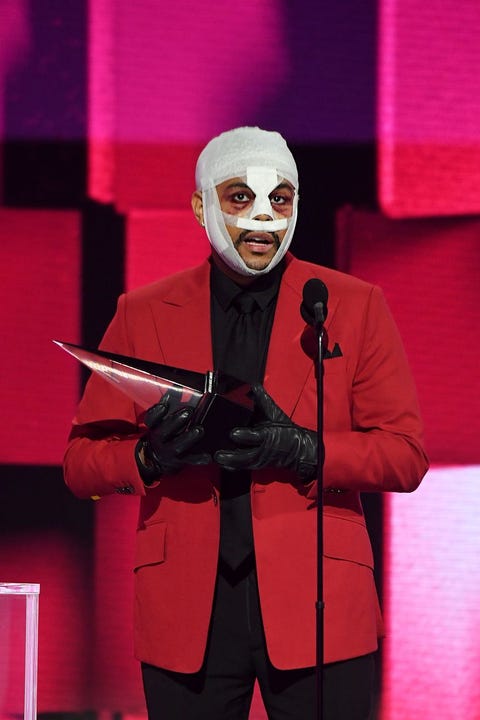 He then removed the bandages in his video for "Save Your Tears," revealing extreme (but not real, this is makeup!) plastic surgery:
Ahead of the Super Bowl, The Weeknd told Variety, "The significance of the entire head bandages is reflecting on the absurd culture of Hollywood celebrity and people manipulating themselves for superficial reasons to please and be validated."
As for his changing face, "It's all a progression. And we watch The Character's storyline hit heightened levels of danger and absurdity as his tale goes on."
Watch The Weeknd's Super Bowl performance below!
Source: Read Full Article