Zendaya Has a Huge Family, So Let's Get Nosy and Learn All About 'Em
Out of all the Disney stars the House of Mouse has given us (hi, Ryan Gosling), Zendaya has probably gone on to have the coolest post-Mickey career. Like, obviously the unsung hero known as Kevin Jonas is right up there with her, but is he juggling a superhero franchise and a buzzy new show? No! He! Is! Not!
Zendaya, who stars in HBO's upcoming drama Euphoria—which is produced by Drake!—comes from a huge family in California, so let's get nosy and learn everything there is to know about her parents and all five of her siblings. Behold, the internet deep dive you crave but are too lazy to do yourself (been there…in fact, never not there).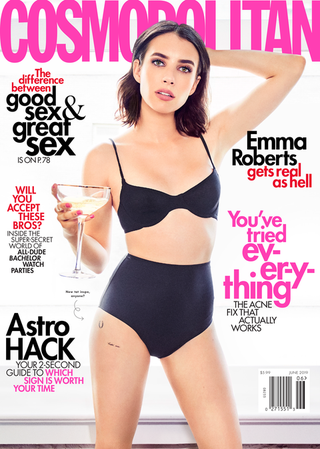 Zendaya's mom: Claire Stoermer
The Spider-Man star and her mom (a former teacher) are super tight. Zendaya told Vanity Fair that Stoermer's decision to never wear makeup had a huge impact on her growing up: "My beauty icons are the women in my life. My mom didn't wear makeup; I don't think she knew that, to me, it was empowering that she didn't care."
Damn. Feeling guilty about the fact that you haven't called your mom in weeks? Same, so here are some cute pics that'll inspire you to pick up the damn phone:
Mommy
A post shared by Zendaya (@zendaya) on
Ok, last post of the day…Happy birthday to the coolest of the cool aka my mommy. There's nothing I could type that would define how absolutely incredible I think you are or how much I admire you. Just know you are the queen of my life and I love you beyond infinity💫
A post shared by Zendaya (@zendaya) on
I did my Mommy's makeup… Happy Valentines day💋💋💋 @claire_maree64
A post shared by Zendaya (@zendaya) on
Also, very important side note: Zendaya's mom wins at trolling.
Why is my mother like this??😂😂😂@clairemaree64 pic.twitter.com/UdM6WLhegG
And P.S. Stoermer has her own jewelry line, which Zendaya wears all the time. Peep the prettiness below:
✨✨✨✨check the necklace 😍😉 #kizzmetjewelry #meant2b✨✨✨
A post shared by Kizzmet Jewelry #meant2b✨✨ (@kizzmetjewelry) on
Zendaya's dad: Kazembe Ajamu Coleman
Zendaya is also very close to her dad/manager, as anyone who follows her on Instagram already knows. This dude is very protective of his daughter, and if you're looking for proof, allow me to direct your attention to how he reacted when reporters asked him whether Zendaya was "dating" Odell Beckham Jr. To quote: "What relationship? There's no relationship [.…] It's like an audition. It's an interview." AHHHHahaha.
Even though her dad seems a li'l…strict, Zendaya lived at home with her parents as recently as 2016. Check out what she told Ellen DeGeneres about their relationship:
According to Zendaya's episode of Vogue's 73 Questions, she's moved out of her parents house now, but that doesn't mean their relationship isn't still peachy. Here are a buncha cute pics of Zendaya and her dad on the gram for you to "awww" over:
This is one of my all time favorite pictures, daddy dancing and singing me to sleep. My old mans getting old. Love you daddy, happy birthday. Although I could just say all this in person cause I'm across from you at dinner right now lol
A post shared by Zendaya (@zendaya) on
Why my dad lookin at me like that, that look that remind you that you grown but you ain't that grown Lmao
A post shared by Zendaya (@zendaya) on
That one time my dad tried to get in a cold ass lake and was immediately like "oh helllllll naaaawwww" 😂Happy birthday to my main man…I love you and appreciate all that you are. I always got you pops just like you always got me. @kazembeajamu
A post shared by Zendaya (@zendaya) on
Zendaya's (five!) siblings

Zendaya has three sisters named Katianna, Kaylee, and AnnaBella and two brothers named Austin and Julien. Unfortunately, for those of us who are bored at work and wanna scroll Insta, her sibs don't seem to be active on social media. But they do occasionally show up on Zendaya's account:
National sibling (plus dad) day 🤓🤓🤓😀🤓🤓
A post shared by Zendaya (@zendaya) on
The actress also frequently mentions her siblings when chatting about her role models: "As I've gotten older, I've realized my true models are my parents," she said in 2015. "My mom is like a sheroe. My dad is so strong. I look up to my big sister and realize the influence she's had on me and making me a better person. Having such a big, grounded family, I realized as you get older how important that is."
Coleman Family…the people I do it for, my motivation, my support, my everything. (The only person not in the pic is the queen @claire_maree64 and the rest of my family don't do instagram lmao) photo cred: @estebancamarillo
A post shared by Zendaya (@zendaya) on
When you're on set and your squad rolls up…. #family #peepmydadsfedora #whymylilnephewgothissexyfaceon 😂😂😂
A post shared by Zendaya (@zendaya) on
Happy birthday to the most amazing big sister in the world. (I'm literally her mini me in this pic, prior to zink and I's glo up😂😂) but my sister is one of my sheroes, wether she really knows it or not, I look up to her so much. She leads by example and has taught me so much about what it means to be a woman, not just how to wrap your hair at night and layer body sprays lmao but how to handle yourself, carry yourself and take care of the people around you while caring for yourself. She's always been perfect in my eyes and I'm so blessed to have her, so to all those people who call ME their "role model" can thank HER. Love you more than words can describe😘😘😘
A post shared by Zendaya (@zendaya) on
Her (adorable) nieces
Sooo, Zendaya appears to be the best aunt of all time based on these photos/videos:
Flowers from auntie daya to my little princesses…
A post shared by Zendaya (@zendaya) on
Auntie Daya duties, washing sheets, forcing them to talk to me about their life (cause I'm supposed to be the cool auntie😂), do their hair…the usual @chihaircare #realisbeautiful
A post shared by Zendaya (@zendaya) on
Applause after the final number in Sing lol Guess who's best friend/baby niece is 2 today? 💖 She sees my phone and is like "mine!"
A post shared by Zendaya (@zendaya) on
And she actually cited her nieces as the reason for speaking up when Giuliana Rancic made a racist comment about her hair, saying:
👏 👏 👏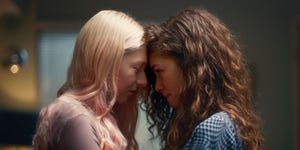 Source: Read Full Article