'Downton Abbey 2': Will Maggie Smith Return as the Dowager Countess?
Downton Abbey 2 is coming soon. As of mid-April, the film is in production, and it will be in theaters by Christmas. It was announced last year that the sequel was happening, with the entire cast returning. Does that mean Dame Maggie Smith will return as the Dowager Countess?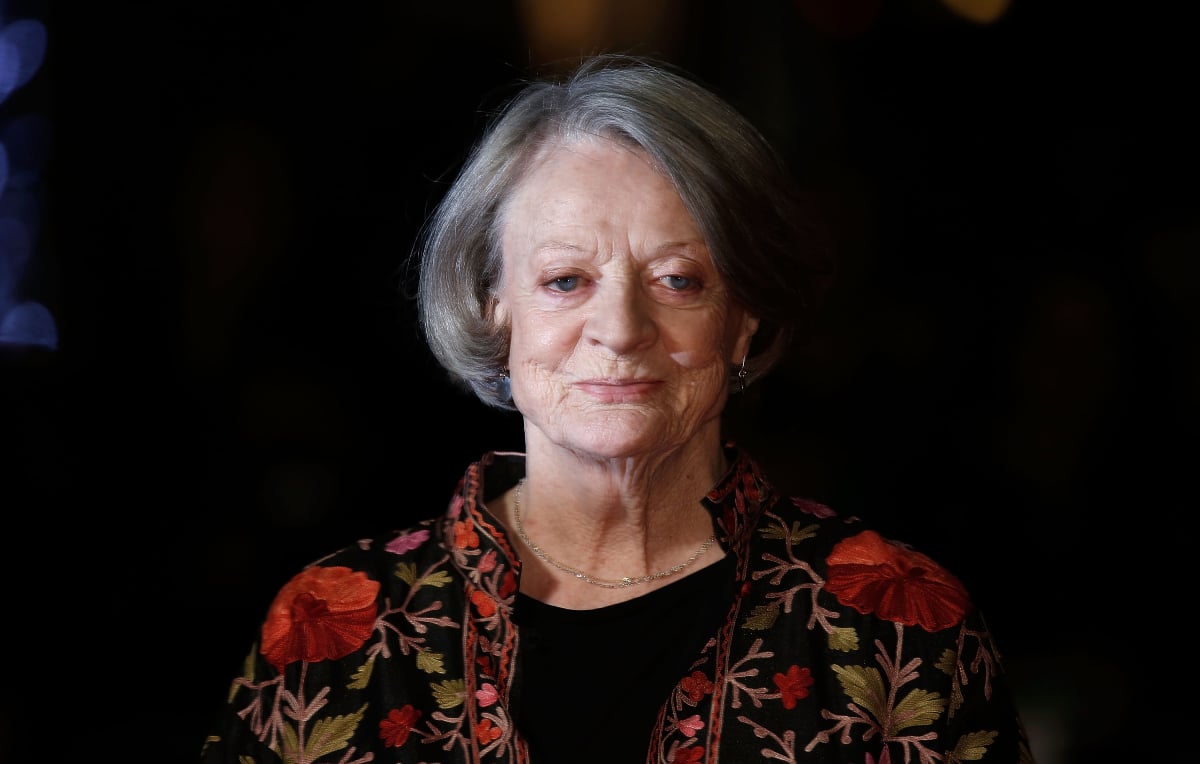 Maggie Smith's return for 'Downton Abbey 2' was not guaranteed
Smith has portrayed Violet Crawley, the Dowager Countess of Grantham, since the PBS series began back in 2010. But thanks to the end of the original 2019 film, Dame Smith's participation in future Downton Abbey projects is no longer a guarantee.
As Cinema Blend notes, the end of the first film had a built-in trap door, as the Dowager Countess revealed to her granddaughter Lady Mary (Michelle Dockery) that she was suffering from an illness and didn't have long to live.
Did her last words implicate her death?
In the intimate scene between Violet Crawley and Lady Mary, her final words seemingly implicated her death.
"Save your tears for something sad, because there's nothing sad here," the Dowager Countess said. "I have lived a privileged and an interesting life, and now it's time to go. I'm leaving the family and the place that I treasure in talented hands."
But as Downton Abbey writer and creator Julian Fellowes pointed out during a 2020 interview, "we should remember that at the end of the film, Maggie was by no means dead." He later added that fans can imagine Violet is "on her way out." But he claimed at the time that the decision had not yet been made.
'Downton Abbey 2' will see Maggie Smith return as Violet Crawley
On April 19, Focus Features confirmed that Downton Abbey 2 was officially in production. They broke the news via Twitter, and they also dropped another major bombshell in the process.
"We're thrilled to announce that Julian Fellowes and the entire Downton cast are back for #DowntonAbbey2, with Hugh Dancy, Laura Haddock, Nathalie Baye, and Dominic West joining! See the film in theaters this Christmas," the official Downton Abbey account tweeted.
That's right, the highly-anticipated sequel will be in theaters before the end of the year. Downton Abbey 2 will premiere on December 22, 2021, and Smith will return as Violet Crawley.
Keeping Maggie Smith safe on set
According to The Daily Mail, Smith will be in the upcoming sequel. But in order to keep the 86-year-old safe on set, they are taking extra precautions. In fact, the octogenarian has her own bubble on set.
Her on-screen family is also confirmed to be on set for the sequel, including Hugh Bonneville's Lord Grantham and Elizabeth McGovern, as his wife Cora. Dockery's Lady Mary will return along with Matthew Goode as her husband Henry. As will Laura Carmichael as her sister Lady Edith.
Penelope Wilton's cousin Isobel and Allen Leech's Branson will also be back. Others returning include Jim Carter (Mr. Carson), Phyllis Logan (Mrs. Carson, nee Hughes), Mr. Bates (Brendan Coyle), and his wife Anna (Joanne Froggatt).
Will Lady Mary take over in 'Downton Abbey 2'?
Just because Smith is set to appear in the sequel, it doesn't mean that Violet Crawley will survive the film. According to Fellowes, the future of Downton is in the hands of Lady Mary.
"She's the future of the place. Robert is increasingly taking a backseat, which is why I think the house might survive. It very much depended on who was in charge during those difficult years after the 1920s," Fellowes explained. "I think Mary is tough. She's not just attuned to modern consciousness, but she also understands the tradition of those places. I like that combination."
Downton Abbey 2 will premiere in theaters on December 22, 2021.
Source: Read Full Article