Here's How Much The Cast Of F9 Is Worth
If you haven't seen at least one of the (many and ever-increasing) "Fast and Furious" movies, then you're definitely among the vast minority when it comes to blockbuster movie-lovers. To say that they're popular is to make a serious understatement. When CNBC broke down the 13 highest-grossing film franchises at the box office as of January 2021, "Fast and Furious" was in the seventh spot with a whopping $5.9 billion.
One of the reasons that the action-packed franchise has made so much money is because of the stellar cast that brings the movies to life. While the original storyline started with the group dominating street races and taking on truck heists, in 2021's "F9," IMDb explains that the returning villain "Cipher enlists the help of Jakob, Dom's younger brother to take revenge on Dom and his team" (team… or family?). That means that the key players return alongside some fresh faces. There are also minor pop-ups from past "Fast and Furious" figures like Lucas Black, Don Omar, Shea Whigham, Shad Moss, and Jason Tobin, as well as a cameo from a certain someone when the end credits roll, but we won't spoil that potential surprise!
Granted, the core cast alone is intriguing enough to make this movie a must-see choice. Not only are they talented, but they also happen to have fortunes that are much bigger (or, in some cases, much smaller) than you might have expected. Keep reading to find out just how much each of the "F9" stars are worth!
F9 star Cardi B took her money moves to the big screen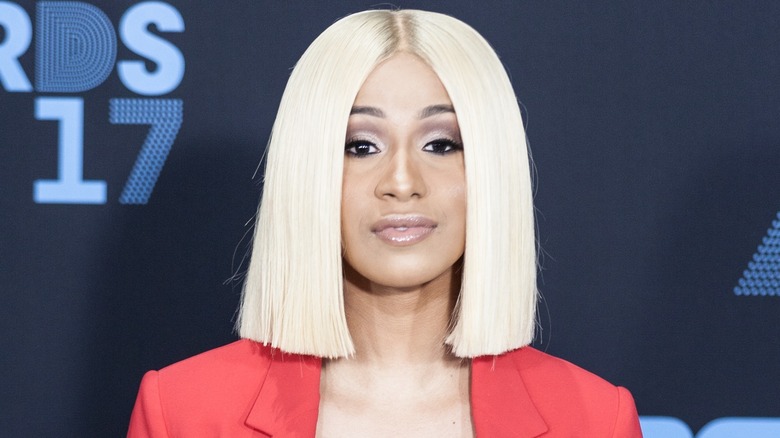 Cardi B is famous for songs like "Bodak Yellow" and "WAP," not to mention "Money." However, the rapper apparently doesn't want to be limited to the music side of the industry, which is why after appearing in 2019's "Hustlers" with big names like Jennifer Lopez, Constance Wu, Keke Palmer, Lili Reinhart, Julia Stiles, and Lizzo, Cardi decided to join the "F9" family.
"Vin Diesel reached out, and he was talking about a role. I'm like, 'It's freaking "Fast and Furious." Get me there, put me on a plane,'" Cardi said during a teaser for the movie. She also opened up about her character, Leysa, saying, "I like the fact that it's like I'm representing such a powerful, strong woman." The star then added with a laugh, "She's just that b**ch!"
Perhaps one of the reasons that Cardi adores her "F9" character is because she relates to being a strong woman. Indeed, while addressing money matters with The New York Times in 2019, Cardi — who apparently once considered herself to be shy — claimed, "Women are so timid. A lot of girls ask me, 'How do I get what I want?' By asking." She added, "When I started becoming popular, I used to say, 'I want y'all to throw me money. Don't even talk to me if y'all not throwing me some money.'" That's surely one reason why she now has an impressive $40 million, according to Celebrity Net Worth.
Mr. Nobody may be a mystery, but Kurt Russell is a mega-millionaire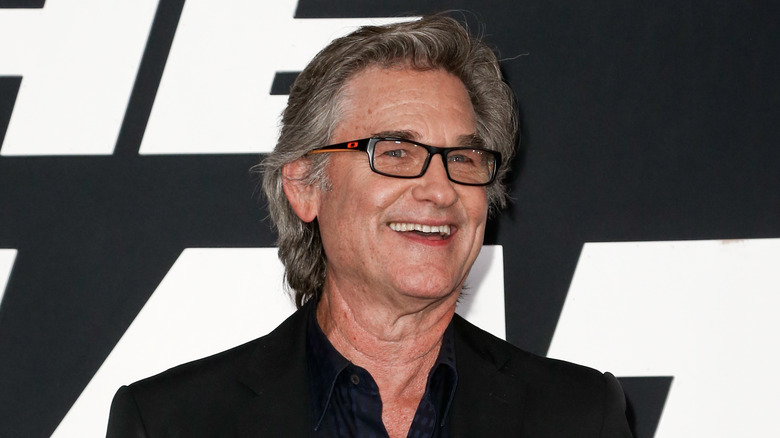 When Kurt Russell pops up as the sometimes helpful, always mysterious Mr. Nobody in the "Fast and Furious" films, he conveys a rather chill attitude for someone who is often in high-pressure situations. That might have something to do with the fact that the star himself refuses to take his arguably high-stakes job too seriously. "My problem is: Who the f**k cares? I don't!" he told GQ. "I only care that I say and do the right things around my family, my friends, people I work with." Did he say… family?
While that kind of attitude might work against some people, it seems to have worked out fine for Russell. Frankly, it may have even paid off as there's no denying that he's enjoyed a supremely successful run in show business. Indeed, Russell's work in the "Fast and Furious" universe is far from his only memorable role. The actor has been appearing onscreen since he was a child and over the years has starred in seemingly countless films, like "Escape from New York," "Overboard," and "Guardians of the Galaxy Vol. 2." He even played Santa Clause in 2018's "The Christmas Chronicles," as well as the 2020 sequel. 
With that kind of lengthy Hollywood career, it might not be too surprising to find out that, according to Celebrity Net Worth, he's sitting on a massive $100 million fortune. However, when it comes to his money-making days with the "Fast and Furious" movies, they might be over.
Helen Mirren 'paid her dues' and it paid off in F9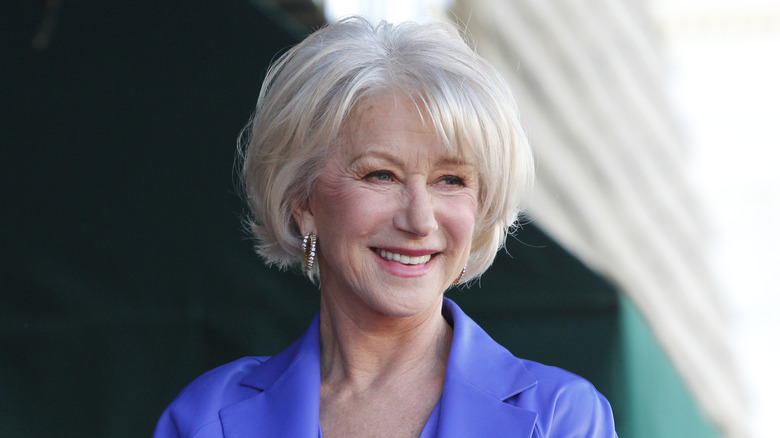 Dame Helen Mirren has taken on plenty of captivating, classy, and classic roles; however, those who adore the "Fast and Furious" movies will know her as Queenie, the kind of mother who isn't afraid to break the law. The actor herself isn't afraid of a little action, which is why she couldn't wait to actually get behind the wheel in "F9."
"I was longing to drive," Mirren, who was 75 years old at the time, told Forbes. Noting that she wanted to be a part of the franchise in the first place so that she "could drive cars really fast down closed-off streets," she, unfortunately, didn't actually get to do any driving during the first two movies that she appeared in. But then "F9" came along. Saying that she "had paid her dues," Mirren added, "Now I was allowed to get into the car."
The iconic star also admitted that her inclusion in the film might be because she "begged to be in it," and since the movie's star, Vin Diesel, "is very kindhearted," she was cast yet again. "Sometimes, you have to ask for what you want or what you dream of having," she said. "One should have the courage to ask for it." Although, she did also admit, "A couple glasses of wine always help." That kind of drive (as in motivation, not getting behind the wheel of a car) is surely partly why she has a staggering $100 million, according to Celebrity Net Worth.
F9 is a 'life-changing opportunity' for John Cena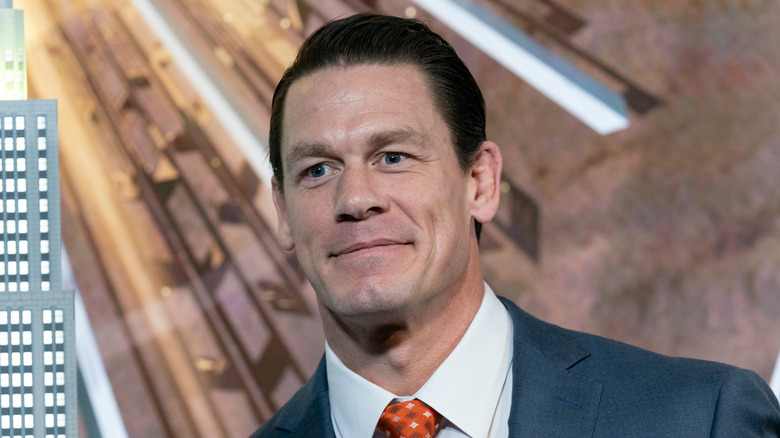 There's a new Toretto in town thanks to "F9." John Cena steps in to play Jakob Toretto, the brother of Dom and Mia who was never mentioned in the earlier movies, perhaps because he's a "superspy" with a surely secretive past, according to Entertainment Weekly. "This is all surreal," Cena told EW's Binge while opening up about his new gig. Adding that it's "a dream come true," he also noted that "it's such a life-changing opportunity." While the former wrestler was already successful, the star who has crossed over into film explained, "I've never had anything like this, to be invited into a legacy body of work that is already successful and the world already anticipates. … The cast and crew that have spent 20 years forging this legacy, and I don't take that lightly; the invite has weight and tremendous perspective."
Cena seems to be just as hooked on this opportunity as he was on his former job. "Professional wrestling is a wonderful industry, but it's also extremely addictive," he told Sports Illustrated. Noting that "it makes you feel important," he added, "It also pays really well, so you get attached to the financial security. It allows you to make irresponsible financial decisions because you think the money's always going to be there."
Clearly, Cena is the kind of person who doesn't want to fool around when it comes to his career or finances, which is undoubtedly why he has already earned $60 million, according to Celebrity Net Worth.
Nathalie Emmanuel can now afford to learn how to drive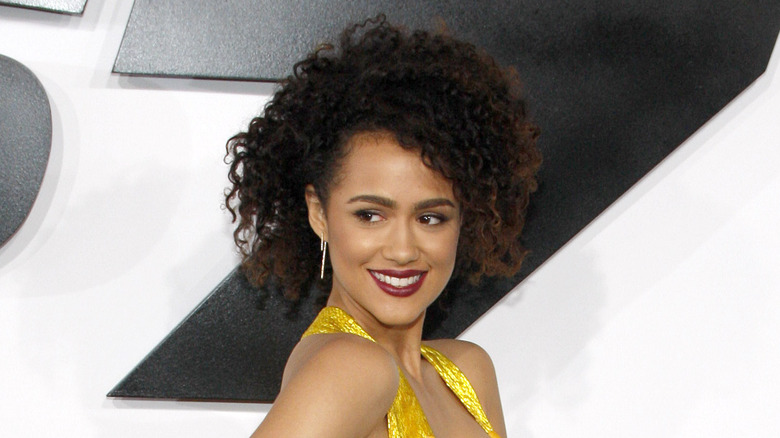 Nathalie Emmanuel may play the techy hacker, Ramsey, in the "Fast and Furious" franchise, but there's a trait that actor who returns for "F9" doesn't share with her character. "I get locked out of email all the time," she admitted to Entertainment Weekly's Binge, while revealing that she isn't as savvy with computers as what fans see in the films.
However, there is something that Emmanuel does have in common with the woman she plays in the fast-paced saga. While Ramsey is forced to get behind the wheel in "F9," she isn't exactly keen on the task due to the fact that she doesn't know how to drive. As for the star herself, she can definitely relate, telling Essence, "I never got my license. It's funny, because I don't drive either, and it was fun to kind of laugh at that." Saying that she had started learning how to handle a vehicle when she was a teenager, her efforts were halted when her busy acting schedule got in the way. Beyond that, Ramsey also happened to be too "broke" to afford the lessons that she needed. The British actor explained, "It's only in recent years that I've actually had the time and the finances to do it because … it's expensive to learn, in England especially."
It may be pricey, but Emmanuel can definitely now afford it since Celebrity Net Worth notes that she has $4 million.
Sung Kang is seeing justice for Han in F9 and some serious cash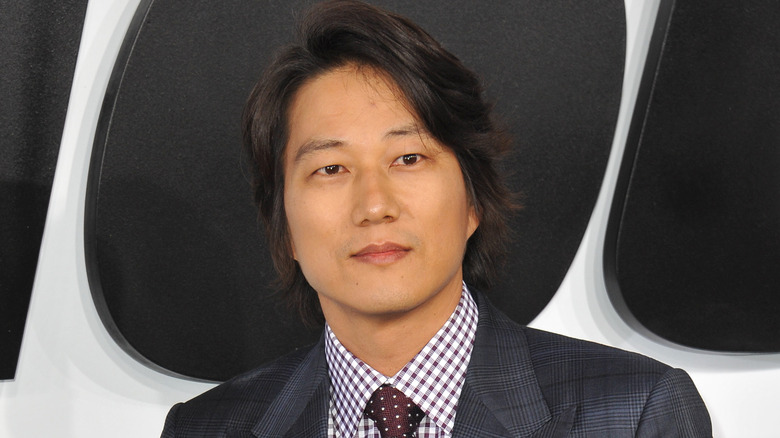 "The Fast and the Furious: Tokyo Drift" — which came out in 2006, and is the third movie released in the franchise — is an anomaly when it comes to "Fast and Furious" films. Not featuring any of the original core cast (except for a brief cameo from Vin Diesel), it "nearly ended the series," according to Forbes, because it only took in $158 million when it had an $80 million budget (i.e. not a good financial return).
However, after those behind-the-scenes fiddled with the timeline, "Tokyo Drift" became an integral part of the overall storyline. That meant that Sung Kang, who appeared as the street racing, crime savvy Han Lue (and who you first might have seen in 2002's "Better Luck Tomorrow"), was brought back for "Fast & Furious," "Fast Five," and "Fast & Furious 6," which came after but took place before "Tokyo Drift." Now, comes "F9" and the resurrection of Han.
Han's comeback may have had something to do with the fact that he sparked a #JusticeForHan movement because he was seemingly killed in "Tokyo Drift." Kang told The Hollywood Reporter, "I used to always think of it as a hokey action flick, but within that, there's so much power to make a difference and truly impact people. … That's when I started taking it super seriously." He also might be taking it seriously thanks to the fact that it surely helped him add to his $8 million fortune, per Celebrity Net Worth.
Can Tyrese Gibson bank on just his Fast and Furious future?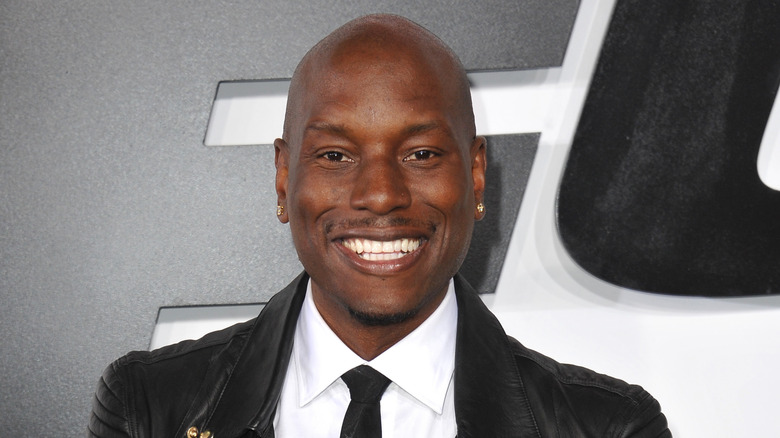 In "F9," Tyrese Gibson returns as Roman Pearce, who "Fast and Furious" fans were first introduced to in "2 Fast 2 Furious." A recurring character who tends to rub others the wrong way with his brash attitude, that may not be too far of a stretch for the actor, who is known for saying and doing things that range from seriously questionable to potentially incredibly problematic.
For instance, Gibson once found himself patching things up with his "Fast and Furious" co-star, Dwayne Johnson, after the two got into a rather public feud relating to the franchise. While that initially sticky situation might have raised some eyebrows, things were more serious when Gibson was accused of abuse by his ex, Norma. Resulting in a restraining order that involved Norma, as well as the couple's young daughter, per The Blast, Gibson alleged that the accusations were false. He also claimed that the allegations had hurt his career because he was "unable to find work in the entertainment field." Saying that he was once taking in $180,000 every month, in 2017, he said that had gone down to $51,000.
While the cause of Gibson's work-related issues are surely debatable, there's no denying the fact that his career (and, in turn, his fortune) hasn't reached the level of some of his "F9" castmates. Indeed, according to Celebrity Net Worth, he currently has a relatively small fortune that sits at $6 million.
If you or someone you know is dealing with domestic abuse, you can call the National Domestic Violence Hotline at 1−800−799−7233. You can also find more information, resources, and support at their website.
Ludacris' career arch includes a formidable fortune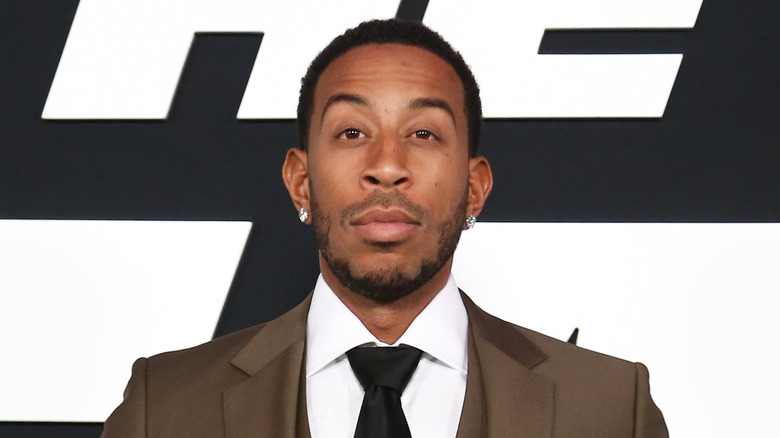 Those who watch the "Fast and Furious" films will recognize Ludacris — whose full name is Christopher Brian Bridges — as Tej, the mechanic-turned-tech genius. While that might seem like an impressive arch for the character, it's just as impressive as Ludacris' own journey from a popular rapper and successful businessman who had only scored one relatively minor role to a becoming true movie star. In fact, the same kind of out-of-the-world trajectory is something that is reflected in the "Fast and Furious" franchise.
"I talk to so many people and everyone always says, 'What more can you guys possibly do?' And here's your answer: We can go into damn outer space!" Ludacris said while opening up about "F9" to Entertainment Weekly. He added, "We continue to not only surprise all the fans, but we continue to surprise ourselves, so I'm mind-blown just as much as all the people out there." Also saying that he's "extremely excited" about what's going on with the franchise, Ludacris noted, "Whenever anybody thinks we can't accomplish the impossible, we go and do it."
Of course, that's not all that Ludacris is doing. Along with thrilling fans, he's also surely earning an enviable paycheck, which has likely helped him build his fortune, which is now at $25 million, according to Celebrity Net Worth. When it comes to his enviable financial status, he once noted, "I rap at least once a year that I'm on one of the Forbes lists, and that's a great thing."
Jordana Brewster advocated for more F9 action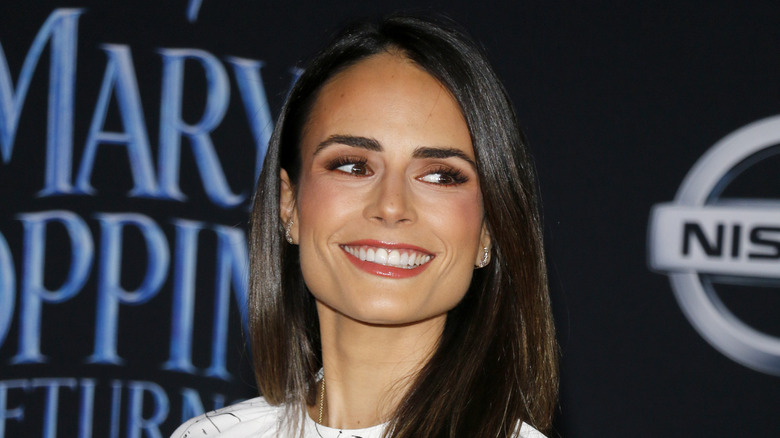 Jordana Brewster has been with the "Fast and Furious" franchise since the beginning as Mia Toretto — a former medical student, a force to be reckoned with behind the wheel, Dom's beloved little sister, and the partner of Brian, who was played by the late Paul Walker. Granted, being one of the original stars didn't guarantee Brewster much action, which is why she had to convince "F9" director Justin Lin that she could take on some serious physical activity, according to The Hollywood Reporter. The actor did so by putting herself through training and texting Lin directly to tell him what she wanted.
"I've heard throughout my career that if you want something done, show you can do it. That's something that is very difficult for me to do. To advocate for myself," Brewster told THR. This time around, she noted, "It paid off." That dedication to her career is why it perhaps shouldn't be surprising to find out that Brewster graduated from Yale with a degree in English. "I always wanted a career where I'd still be working in my 40s," she said, according to Collider. Noting that she was 41 at the time and "still working," Brewster added, "So that plan worked out. … It is something I'm so glad I did … because I'll have it forever and it was really valuable to me."
Indeed, Brewster's tenacity — as well as her skills onscreen — have helped the star earn $25 million, according to Celebrity Net Worth.
Michelle Rodriguez has persuasive and financial power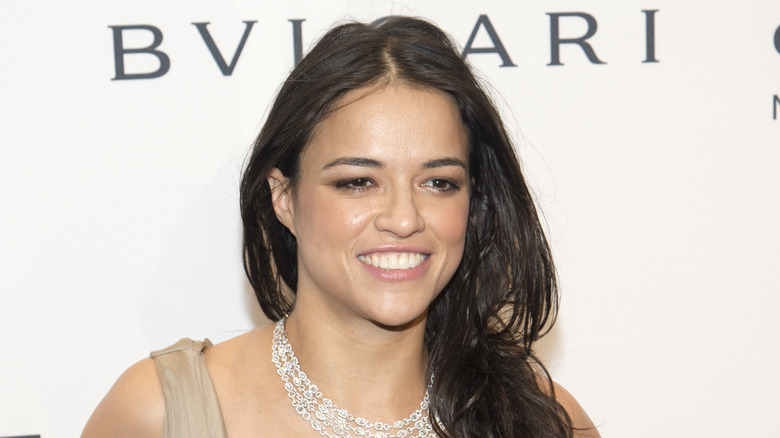 Michelle Rodriguez is another "Fast and Furious" franchise star whose character was seemingly killed off before being brought back. Appearing as Letty, Rodriguez talked to Entertainment Weekly about the twist, saying, "I said yes to [2009's 'Fast & Furious'] with the exception that they would test an alternative ending with me living." She added, "There was already low representation for women period, and to take away from them the one character that was really kicka**, I didn't think that it's what people wanted. And I was right in the end, but it just took them a while to figure it out."
That wasn't all that they had to figure out. When Rodriguez first read the part of Letty, she insisted that a few changes be made. Jordana Brewster explained to People that Letty "went from a trophy girlfriend to this really layered character." Rodriguez noted, "It was a reality check for them to realize that the streets don't work like that. … I had to school them: 'I know you guys like Hollywood and all that, but if you want it to be realistic, this is how it really works, and I'm not going to be a sl*t in front of millions of people, so you're going to lose me if you don't change this.'"
Not only did they listen, but they continued to develop the character throughout the movies and now into "F9." Along with that kind of persuasive power, the star is also rather rich with $25 million, per Celebrity Net Worth.
F9 means more to Vin Diesel than just money (but he does have a massive fortune)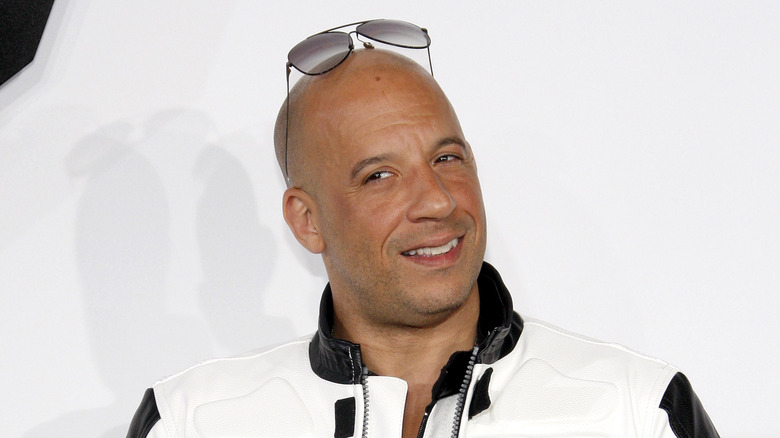 Along with the late Paul Walker, Vin Diesel was the original star of the "Fast and Furious" films. In the years since it first hit the screens, as the franchise continues to grow and the cast continues to evolve, he continues to lead the storyline — and his osncreen family — to blockbuster levels of success as the one and only Dom Toretto.
Thanks, surely in large part, to the "Fast and Furious" films, Diesel now has quite a bit more than his castmates with a staggering $225 million, according to Celebrity Net Worth. With that kind of fortune, Diesel can certainly consider himself a success. However, that's not all that matters to him. There's also the "Fast and Furious" legacy. In 2021, while fans were preparing for "F9," he was already thinking about what comes next, telling Men's Health, "The 'Fast' finale weighs on me. Right now 'Fast 10' is Everest."
That may be true; however, Diesel also admitted that he knows what the final scene of the franchise will include. "I have a scene that's reoccurring, and has been [for] quite some time for maybe years now, of what I've always imagined the finale of the finale would be," he told Collider. Explaining that he and director Justin Lin "talked at great lengths and we've worked towards that," he admitted that "so much of ['F9'] was getting prepped and ready for the two-part finale of the saga."
Source: Read Full Article