'James Bond' Star Daniel Craig Requested His 'Star Wars' Cameo Himself
Daniel Craig is out in the public eye again thanks to the upcoming release of his latest James Bond movie, No Time to Die. Have you missed him? While fans are already familiar with his thoughts on the future of the Bond franchise, he's also been sharing bits about some of his other acting gigs. Remember his small cameo in Star Wars? Craig finessed his way into the film on his own.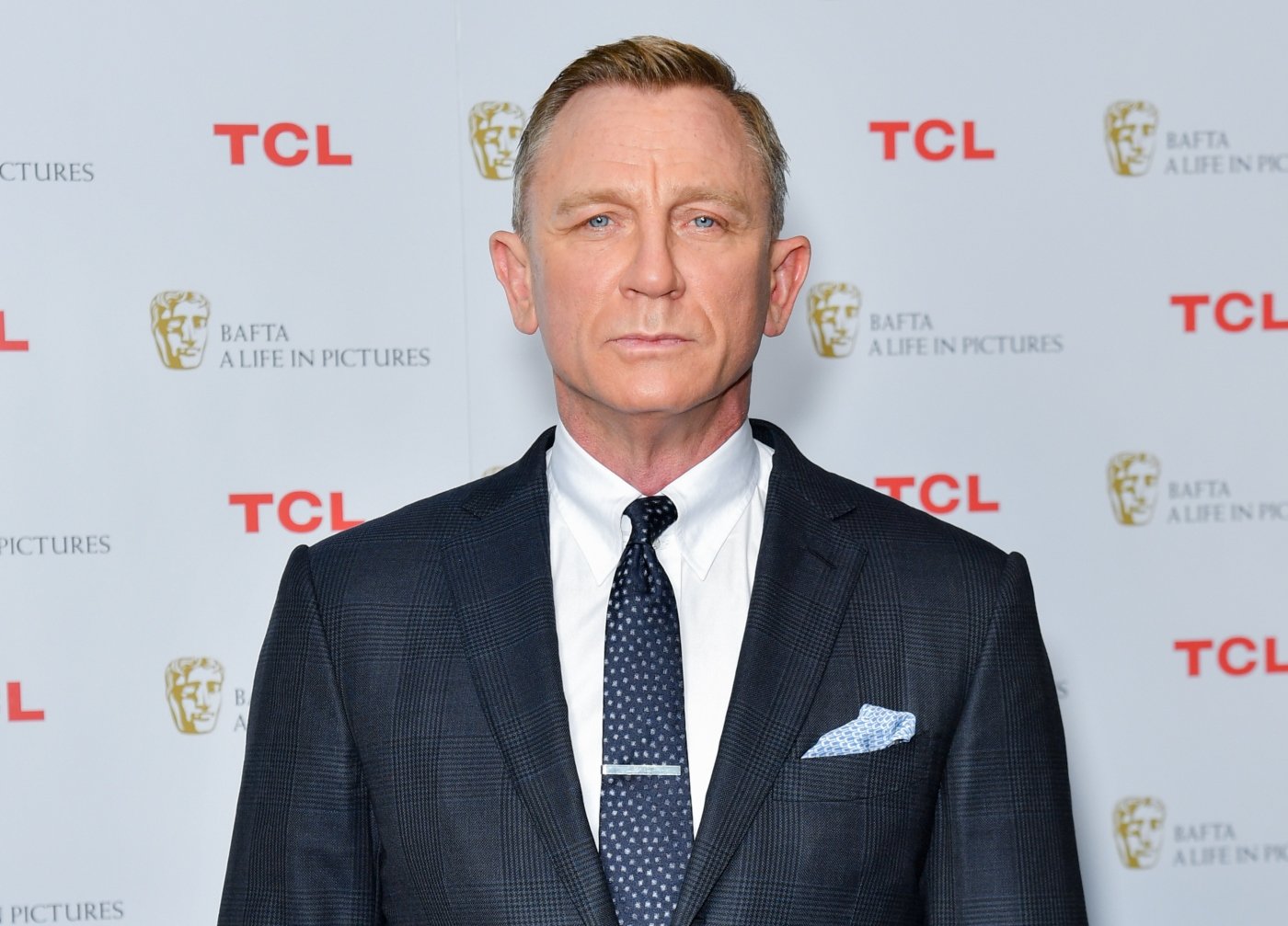 Daniel Craig asked to be in 'Star Wars: The Force Awakens'
Craig sat for an interview with BBC Radio 1's Ali Plumb to talk No Time to Die and the benefits that come with being James Bond. When asked about his short cameo as a stormtrooper in Star Wars: The Force Awakens, he admitted that he asked for a part. Craig jokingly explained that it worked in his favor that people recognized him from the James Bond films.
"That's the perk that opens a few doors, because I don't think I could've if I hadn't have been James Bond," he said, laughing. "Having the chutzpah to do that is because I'm James Bond. I wouldn't have done that any other way. But I asked the second A.D. on Star Wars, — who's our second A.D. — a lovely guy called Ben Dixon. I said, 'Ben, come on. Can we get me in as a stormtrooper?' He went ahead and asked J.J. [Abrams]."
Abrams surprised Craig not only with granting him a cameo, but with giving him a full scene. Craig's masked stormtrooper fell under Rey's Jedi mind trick. "I just thought I was going to stand in the back holding a gun," said Craig. "I would have been happy with that, but yet he gave me a scene."
Additionally, he said he purposely threw people off to keep the cameo under wraps. In public, he derided the notion of being in Star Wars. Abrams kept up the ruse too. It worked.
Craig isn't the only famous person to become a stormtrooper. Ed Sheeran once joined the Star Wars party in Rise of Skywalker, and Tom Hardy got a little frisky as a stormtrooper in The Last Jedi, but the scene was deleted.
We also learned Craig gets the giggles on set
Flipping the conversation back to James Bond, Craig revealed to Plumb that the director routinely gave him one set of notes. "More Bond." Why? The actor is prone to breaking out into giggles in the middle of filming.
"It's difficult because you probably can tell I'm a bit kind of giggly, and I kind of like to have a laugh. And I like to do that on set," he said. "There are moments to do that. I would laugh all the way through it if I could. I've got to be serious."
'No Time to Die' arrives in exclusively in theaters
Fans may be wondering whether No Time to Die will receive a day-and-date release, but MGM plans to drop it exclusively in movie theaters first. The film arrives on Oct. 8 and is Craig's final outing as 007. However, Apple TV customers can access the Being James Bond special as a free rental on the app until Oct. 7. It's a reflective look at Craig's journey as Bond for the past 15 years.
What's next? After this, fans can see him in two more Knives Out sequels, and a TV series called Purity. Alas, it seems like his stormtrooper days are behind him too.
Source: Read Full Article