Stars of 'Cobra Kai,' 'Gossip Girl,' 'Reservation Dogs,' 'On My Block,' 'Dear Evan Hansen' Join Next Gen Roundtable at Power Women Summit
Digital creators Christina "Tinx" Najjar, Amelie Zilber, Lizzy Capri, Lauren Riihimaki and Chloe Lukasiak will also join WrapWomen's annual event
(From top left clockwise): Devery Jacobs, Jordan Alexander, Peyton List, Sierra Capri, Zoey Luna, Chloe Lukasiak, Lauren Riihimaki, Chistina "Tinx" Najjar, Amelie Zilber and Lizzy Capri
Actors Peyton List ("Cobra Kai"), Jordan Alexander ("Gossip Girl"), Devery Jacobs ("Reservation Dogs"), Sierra Capri ("On My Block") and Zoey Luna ("Dear Evan Hansen") will join the "Next Gen Hollywood Roundtable" at Power Women Summit 2021, the largest gathering of women in media and entertainment streaming virtually December 7-9.
Leading social media stars Christina "Tinx" Najjar, Amelie Zilber, Lizzy Capri, Lauren Riihimaki and Chloe Lukasiak will also discuss what it takes to build an audience, authentically engage with your community and get your content made and seen during "Content Creators: Building Your Brand."
Since the COVID-19 pandemic began, screen time per person in the United States increased to over 13 hours per day, according to Nielsen, with a projected 60% in future media use. Whether it's streaming your favorite show or scrolling through your social media feed, this next generation of storytellers are connecting with audiences now more than ever before. During the Summit, learn how these leading actors and content creators are using their platforms to connect with communities and brands to inspire, educate and empower audiences while striving for a more inclusive media landscape.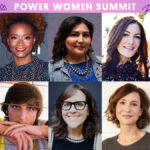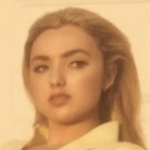 Peyton List rose to fame as 'Emma Ross' on the hit Disney Channel shows "Jessie" and "Bunk'd" and currently stars as 'Tory Nichols' in "Cobra Kai" on Netflix. Last year, the former Disney star launched her first cosmetics line HALLU by Peyton, focusing on Gen Z trends and sold at Walmart.
Jordan Alexander stars as 'Julien Calloway' in HBO Max's "Gossip Girl." Off camera, Alexander is dedicated to her work as an activist fighting for the rights of the LGBTQ+ community, people of color and other underrepresented groups. She is also an accomplished singer-songwriter, has partnered with several brands in the fashion and beauty spaces and is currently an ambassador for Fendi and Tiffany & Co.
"Reservation Dogs" star Devery Jacobs was born in Kahnawà:ke Mohawk territory. In 2020, Jacobs was a participant in the 2020 imagineNATIVE Indigenous Screenwriters Intensive where she completed her feature film script, "High Steel" and is a staff-writer in the writer's room of "Reservation Dogs" season 2. Jacobs will make her debut as a producer next year with her queer, cheerleading feature film "Backspot."
Sierra Capri stars as 'Monse Finnie' on Netflix's critically acclaimed series "On My Block," a coming of age story about a group of friends navigating their way through high school in South Central Los Angeles. Capri is also known for her role in Spike Lee's "American Skin," has worked with several beauty brands including Fenty and has an engaged fanbase with over 2M followers on Instagram alone.
Zoey Luna is a pioneering transgender youth activist and actor. Most recently she played 'Leila' in "Dear Evan Hansen" and in 2020 she starred in the film "The Craft: Legacy." After catching the eye of filmmaker Dante Alencasatre during a Transgender Remembrance event at age 12, Luna spent the next three years filming "Raising Zoey," documenting her journey as a transgender teen growing up in America.
Christina "Tinx" Najjar is the breakout star behind the @itsmeTinx accounts. The former brand strategist, now better known as TikTok's big sister, amassed 1.4M followers on her social media platforms in less than a year with her quintessential product reviews and rich mom starter pack videos. Tinx has worked with a wide range of brands including BMW Mini Cooper, Chipotle, Spotify, TheRealReal and more.
Amelie Zilber is a 19-year-old Gen Z digital creator, political activist, and model who uses her platform to share a variety of content, which she describes as "beauty and fashion with a socially conscious twist." Part of that twist includes educating her nearly 10 million followers on politics in an easily digestible way. She is also the founder of Two Minute Times, a weekly political newsletter summarizing top weekly political headlines.
Lizzy Capri is a YouTuber and philanthropist with over 11 million followers across platforms. While Lizzy is best known for her high-energy videos and family-friendly content, Capri is also the co-creator of team RAR, one of the most successful YouTube creator groups of all time. Most recently, she was nominated for "Breakout Creator of the Year" at the 2019 Streamy Awards.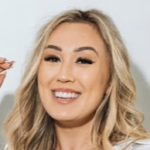 Lauren Riihimaki — also known as LaurDIY — rose to fame with her DIY videos, resulting in over 8.6 million subscribers and 21+ million followers across all platforms. At 28, Riihimaki has since launched the podcast "Wild 'Til 9" and is currently the host and executive producer of the HBO Max series "Craftopia." She also has numerous profitable licenses and brand integrations in fashion, tech and beauty with products sold at Target, Amazon and Walmart.
Chloe Lukasiak is originally known for being a fan-favorite cast member of Lifetime's reality television series "Dance Moms." Chloe's dance and television career has earned her a huge social media following with millions of fans on Facebook, Instagram, Twitter, and YouTube. Chloe's YouTube channel has gained over a million subscribers in just one-years' time, resulting in partnership deals with top brands such as Pantene, Cover Girl, Invisalign, Victoria's Secret Pink!, and Playtex, to name a few.
About Power Women Summit
The Power Women Summit is the largest annual gathering of the most influential women in entertainment, media and technology. The event aims to inspire and empower women across the landscape of their professional careers and personal lives. This year's PWS provides three days of education, mentorship, workshops and networking around the globe – to promote this year's theme, "Represent."
To register for a pass: https://www.thewrap.com/power-women-summit-2021/
Sponsors include Lifetime, Amazon, Lionsgate, Loeb & Loeb, Netflix and Sony.
For more information on WrapWomen and sponsorship, please contact [email protected]
Source: Read Full Article