How Kelly Clarkson Made Keith Urban Cry
She can sing, she can talk, she can act — it's no wonder why people see Kelly Clarkson as a jack of all trades. Rising to prominence in 2002 after winning the first season of "American Idol," Clarkson has remained a mainstay in American culture for nearly 20 years. One of the greatest performers and entertainers of this generation, the singer and television host has released a plethora of critically-acclaimed albums ("Breakaway," anyone?) over the course of her fruitful career, all while juggling a number of television-based roles.
From acting as a judge on "The Voice" to hosting "The Kelly Clarkson Show," the multihyphenate has proven time and time again that her position as an entertainer knows no limits. With her charming personality, heavenly voice, and limitless talent, Clarkson surely knows how to elicit a reaction out of any audience you put in front of her. Such was the case with Clarkson and Keith Urban in 2016, when the "American Idol" alum inadvertently brought the country crooner to tears.
With his good looks and seemingly hard-to-crack surface, one might be hard-pressed to imagine Urban being brought to tears, but Clarkson, in all of her power, managed to make it happen. With all the talent in the world, what could Kelly Clarkson possibly have done to bring the singer to tears? Read on to find out!
Kelly Clarkson gave a tear-jerking performance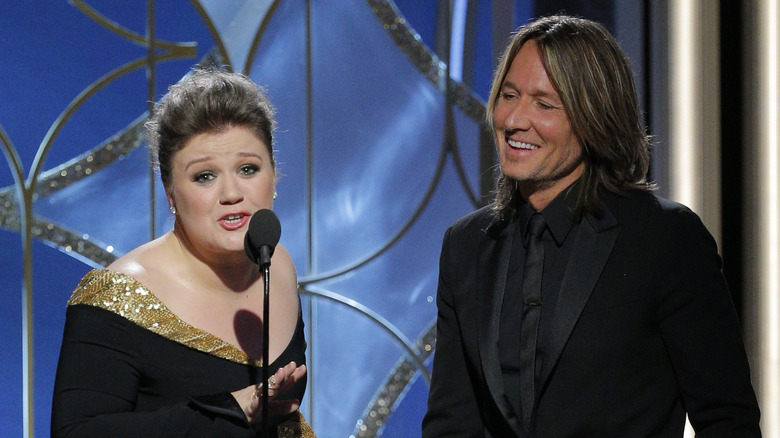 In 2016, Kelly Clarkson (who was pregnant with son Remington at the time) swept an entire arena of "American Idol" fans and judges off their feet with her stunning and heartrending performance of her hit single, "Piece by Piece." The performance was so powerful that Clarkson received a standing ovation from everyone in the room, while judges Jennifer Lopez and Keith Urban were visibly moved to tears.
In an interview with Entertainment Tonight, Urban talked about how Clarkson's performance brought him to tears and what ultimately made it so powerful for those in the room. "[She's] just a phenomenal singer," Urban opined to the outlet. "The song, it's insane," the country singer further gushed, noting that "you're either crying at this performance or you need to check your pulse."
"The humanity in that moment was just [incredible]," the singer added. "You never see that, let alone on TV," Urban went on, adding that he was "so grateful to be there to witness it." And while Clarkson performed the song while pregnant, Urban jokingly stated that he started to wonder of he was also pregnant. With all that being said, this begs the question: What exactly is "Piece by Piece" about? Keep reading to find out. 
Kelly Clarkson's father abandoning her shaped her hit song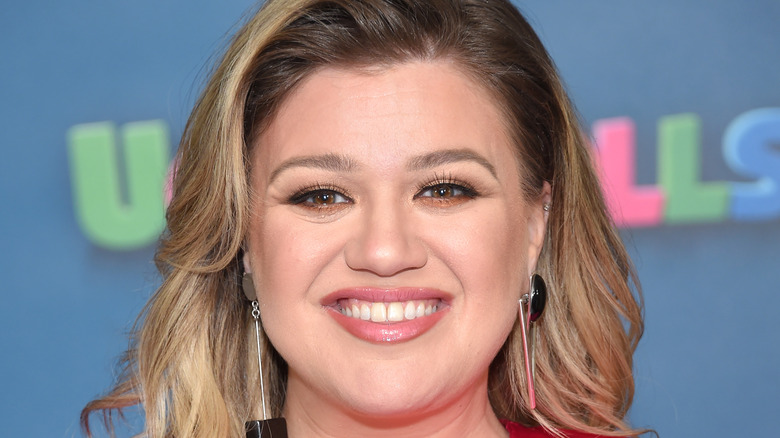 One of Kelly Clarkson's most personal songs to date, "Piece by Piece," juxtaposes two realities: one of a woman's father abandoning his family, and another of a different man eventually coming into the woman's life and restoring her faith in men "piece by piece."
Speaking to HuffPost in 2015, Clarkson revealed that the song came about after a conversation she had with her sister, in which they talked about their supportive husbands while lamenting about their traumatic childhood after father Stephen Clarkson walked out on them. "I didn't realize the gravity of the situation until I had a child of my own, and until I experienced love like I do with Brandon [Blackstock] on the daily," she said. "I can't imagine walking away from my little girl. I can't imagine not having that love anymore. I didn't know it was missing because I never had it," Clarkson poignantly reflected. "It was a revelation and that's why I wrote that song. I think a lot of people go through that." 
Prior to her performance on "American Idol," Clarkson told show host Ryan Seacrest, per Entertainment Tonight, "I actually wrote it pregnant with my little girl and now I'm pregnant with my little boy … if I don't make it through and I start crying, just laugh." Clarkson may have been prepared to cry, but she clearly didn't expect her audience to as well. 
Source: Read Full Article