Megan Thee Stallion Gushes Over Her Boyfriend
Megan Thee Stallion is screaming that she's in love from the rooftops. The "Savage" rapper can't stop gushing over her rapper boyfriend. In a new interview, Stallion says it's the most healthy relationship she's been in thus far.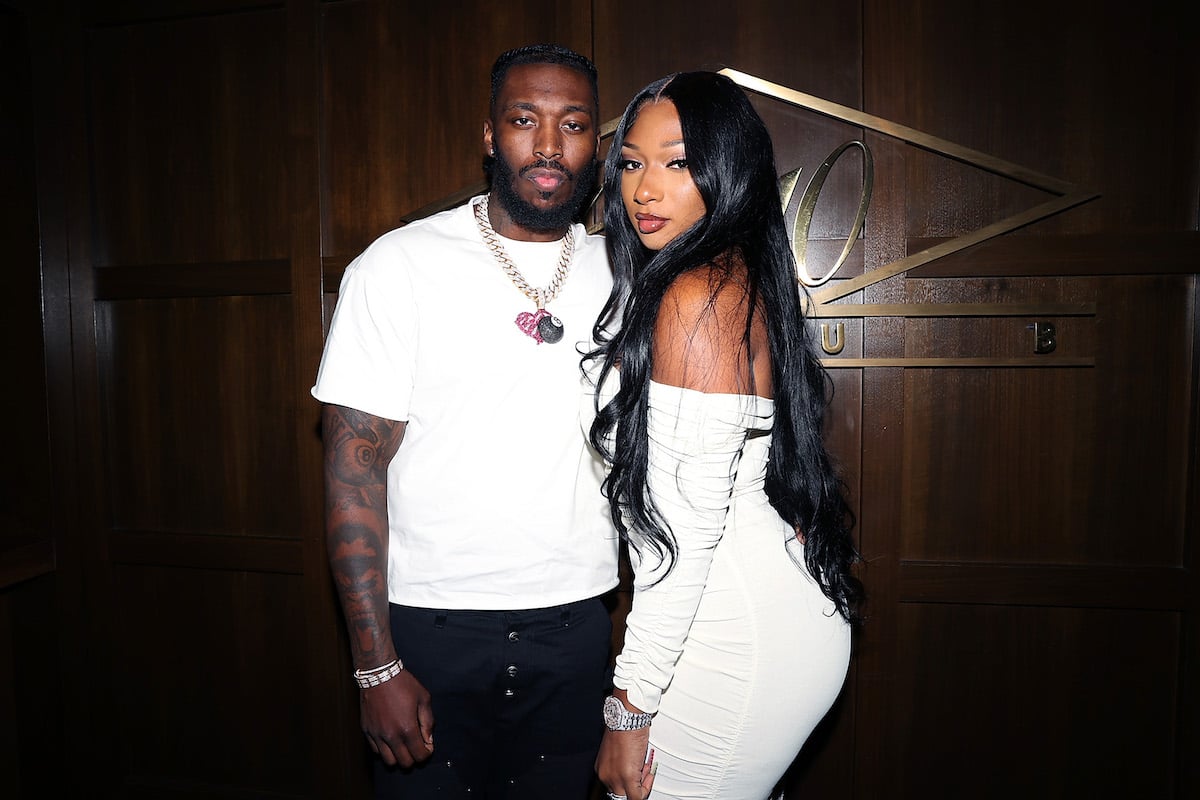 The rapper says her boyfriend takes care of her
Stallion is currently dating fellow rapper Pardison "Pardi" Fontaine. During the season 2 premiere of Taraji P. Henson's Facebook Watch series Peace of Mind, Stallion gushed about her relationship with Pardi.
Related: 'The Breakfast Club' Hosts Slam Megan Thee Stallion Over Her Interview Restrictions
"My boyfriend does make me very happy. He definitely takes care of me emotionally. He makes my brain feel good." She continued, "I used to be so into the physical, right, but he moves me, he inspires me. We just feel like a real team."
Stallion and Pardi confirmed their romance during an Instagram Live in February. They made their first red carpet appearance as a couple at the 2021 iHeartRadio Music Awards. The two cannot stop the PDA and share some of the cutest moments on their respective social media pages.
Megan Thee Stallion previously said men are intimidated by her
Madame Noire reports that the "Body" rapper spoke with Evening Standard on the difficulties of dating as a woman of her caliber. She says men who don't view her as a "damsel in distress" lack confidence in their relationship.
Related: ​​Megan Thee Stallion Says Men are Intimidated by Her
"I'm starting to see how much more ignorant men are than I thought," she said. "When you're a woman who's not a threat, men don't really bother you…Like, 'How dare she talk about her vagina? She loves herself and she don't need me and she's going to take my money.' I just feel like I make a lot of them uncomfortable and I feel like that's my job."
But Stallion refuses to settle and dim her light for any man. "You can't stop looking the other way, because you like what you see and you hate that you like what you see," she continued. "They're emotionally ignorant. Once they come to grips with who they are, maybe they'll grow up."
Luckily, Pardi is the exception
Stallion is happy in love with Pardi now but she admits to giving him a difficult time when they first began dating. "I'm not going to lie, my guard is constantly up, 24 /7. But with him it was easy to be more relaxed because he made me feel safe," she said. "So it took a few months for me to really understand, it wasn't just about him."
Pardi's confidence is what made Stallion let her guard down over time. "He came into it and he was comfortable and he wanted to be my man, but I had to really figure out, did I really want to be his woman?" she says she began asking herself. "Am I ready to let my guard down and do this? Because I don't want to piss him off and be guarded, I don't want the relationship to feel one-sided. But he waited. After I met him, I was with him every day."
Source: Read Full Article