'The Beatles: Get Back': Peter Jackson's Introduction to The Beatles Was Shirley Bassey's 'Something' Cover
Most people can remember the first time they heard The Beatles. However, for director Peter Jackson, it's a little more complicated. Jackson just released the new three-part documentary, The Beatles: Get Back. So, naturally, many probably assume that the director has been a die-hard Beatles fan since childhood.
Jackson is a die-hard Beatles fan. He had to be to take on the mammoth of a project that was Get Back. It would have been a daunting task sifting through 60 hours of film footage and over 150 hours of audio.
However, the director, famous for helming other mammoth-like projects such as the Lord of the Rings and Hobbit trilogies, first heard The Beatles in an unexpected way.
Peter Jackson didn't grow up with any records by The Beatles
It's strange to think that Jackson didn't grow up around The Beatles' music. He's an only child, and his parents were "comparatively old."
The Jackson family had a gramophone and a record collection "that consisted of around thirty LPs."
They listened to things like the soundtrack of South Pacific. "My mum got into the Sixities groove with a short, sharp adoration for Engelbert Humperdinck," Jackson wrote in the foreword of the Get Back book.
"My favourite record was Tennessee Ernie Ford sings Civil War Songs of the North. I remember my dad arriving home with that record, and I was always slightly annoyed that he didn't get Songs of the South at the same time."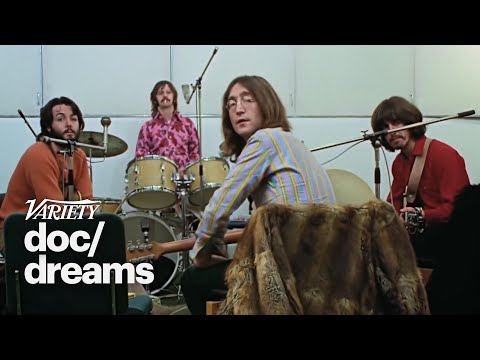 The first Beatles song Jackson listened to was a cover
Jackson and his family didn't own a single Beatles record until after the band broke up in 1970. "I grew up with no Beatles records, and no access to them… until one night, which must have been in 1970, when Dad arrived home from work, having just bought a 45rpm single," Jackson continued.
"I remember it looked kind of weird being so small. He'd fallen in love with a song he'd heard on the radio called 'Something'-so much so, he had actually bought the single. It was the one and only time he ever had that impulse.
"So 'Something' was played in our house over and over again. I started to hear Shirley Bassey's voice in my dreams. Yes, it was Shirley Bassey's cover of the Beatles single, and the closest I ever came to growing up with a Beatles record.
"But I must have heard them on the radio, and liked them. I remember my mum talking about The Beatles, and how my cousins had been to their concert in Wellington. She claimed to have liked them, 'until they got all weird and became hippies'."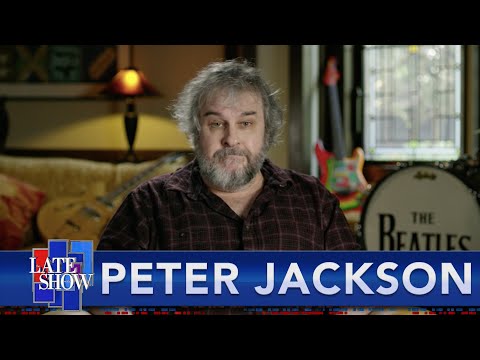 Jackson finally bought one of the band's records at age 12 or 13
After hearing Bassey's cover on repeat, Jackson finally took it upon himself to save up for his first Beatles album. However, when thinking of something to buy, a Beatles record wasn't on his mind. When he was 12 or 13, Jackson figured out a way to make a good chunk of change.
"Before dawn, I'd head off up into the very steep hills that surrounded Pukerua Bay, the little town I grew up in, with a knife and bucket. I'd spend hours scrambling up and down in search of little patches of enormous flat mushrooms-the type we call 'Portobello' today.
"Arriving home with a bucketful, I'd pack them into paper bags (broken ones at the bottom, perfect ones on top), and stand on the side of New Zealand's main highway with a sign, selling them for 10c a bag. I made some serious money, which let me jump on the train into Wellington.
"I was heading for the big hobby store to buy a huge plastic model aircraft that I'd craved for quite some time. But on the way to the hobby store, my plans kind of derailed…
"I passed a record store that had a window display showing two 'new' Beatles albums-one with a red cover, the other a blue cover. On the red album cover were the four Beatles in their young mop-top days, and on the blue album, in exactly the same pose, were the bearded hippy Beatles that my mother had warned me about.
"I stopped dead and looked at the song listings. Although I only recognised a handful of titles, those brilliant album covers had snagged me. Needless to say, I blew my model aircraft money on those two double albums and got back on the train with what, I came to learn later, were the most wonderful songs I've ever heard, tucked under my arm.
"That's how my Beatles story began…," Jackson concluded. Jackson wasn't fully acquainted with The Beatles until later. However, he got there in the end.
Source: Read Full Article