What Selena Gomez Considers the 'Most Unattractive Thing' (and the Artist She 'Fell in Love With Immediately')
After more than a decade in the spotlight, Selena Gomez has learned what she likes and what she doesn't like about show business. In a January 2021 interview, she opened up about a quality she finds 'unattractive.' Gomez also mentioned another musician she "fell in love with" — but not in the way you're probably thinking.
Selena Gomez got her start in entertainment early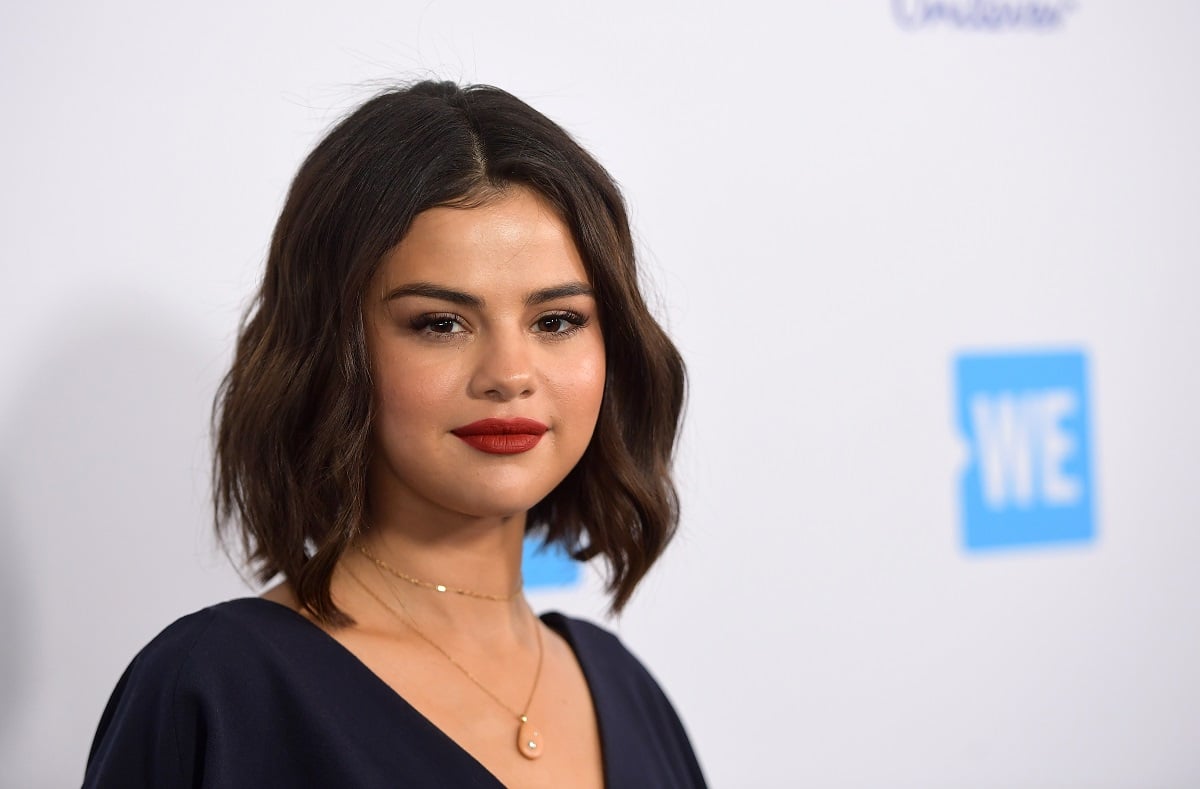 Gomez broke out as the star of the Disney Channel sitcom Wizards of Waverly Place in 2007. On top of her TV fame, she soon became an internationally recognized pop star. Gomez recorded albums with her band, Selena Gomez & the Scene, before breaking out as a solo artist.
Over the years, the entertainer has continued to act, appearing in films such as The Fundamentals of Caring and The Dead Don't Die. However, many still consider her to be a musician first and foremost. In 2020, Gomez released her first album in five years, Rare. A year later, she debuted her first single in Spanish, "De Una Vez."
She's dated musicians in the past
Since her breakthrough as a teenager, Gomez's love life has brought nearly as much attention as her art. In 2008, she was linked to fellow Disney Channel artist Nick Jonas of the Jonas Brothers. In 2017, she dated singer The Weeknd. They attended the Met Gala as a couple and even moved in together briefly.
But Gomez's longest and most-talked-about relationship by far is her on-again, off-again one with Justin Bieber. The pair made their first public appearance together in 2011. After breaking up in 2012, reconciliation rumors (supported by paparazzi photos) followed them through 2018, when Bieber tied the knot with Hailey Bieber.
Gomez calls this 'unattractive'
In January 2021, Gomez opened up about a quality she doesn't like. "That's probably the most unattractive thing to me, is a little bit of ego," she told Zane Lowe for Apple Music. However, she wasn't talking about what she looks for in a partner, necessarily. Her comment came while talking about herself and her music.
While the singer says confidence and pride in her work are important, she doesn't believe ego is necessary. "I think that's really what has been helpful for me to sustain wherever I am," said Gomez. "Because I take my time, I'm deliberate, and I try to be as efficient as possible. And I try to have meaning behind everything I sing, say, or perform."
She 'fell in love with' another major artist
As for romance, Gomez isn't speaking about that part of her life. But she did mention another kind of love for a fellow Spanish-language singer. "I fell in love with J Balvin immediately," said Gomez. She quickly clarified, "His music, obvious. I don't know him, so I didn't fall in love with him. But I fell in love with his music."
Gomez also mentioned her "De Una Vez" co-writer, Tainy. "He has been so great," she said. "He's a genius." From the famed producer, she says she learned "to listen to the rhythm." "He genuinely just does what he loves — there's no ego attached," Gomez added, bring the conversation back to an earlier point. "I think that's why he's so talented."
Source: Read Full Article