Why John Lennon Was So Happy the Day Before He Died
John Lennon's life took a number of wild turns in the 1970s. At the start of the decade, he was completing his escape from The Beatles, the world's most famous band. In late 1970, his triumphant debut solo album answered all questions people had about his powers as a songwriter on his own.
But a few years later, he had become estranged from Yoko Ono in what he called his "lost weekend" phase. Though he was making music and producing albums for others, he was abusing drugs and generally seemed to have lost his way.
That changed when he landed his first No. 1 single (with a hand from Elton John) and worked his way back to Yoko. The following year (1975), Yoko gave birth to Sean and John famously became a househusband to raise him. He kept that routine going through the end of the decade.
In 1980, John finally got back to recording. Late in the year, after sitting for long interviews with Playboy's David Sheff, the Double Fantasy album hit record stores. The day before he died, Yoko called Sheff to tell him how pleased John was with the interview and everything else. Then he was gone.
John was happy about his family, his work, and his legacy.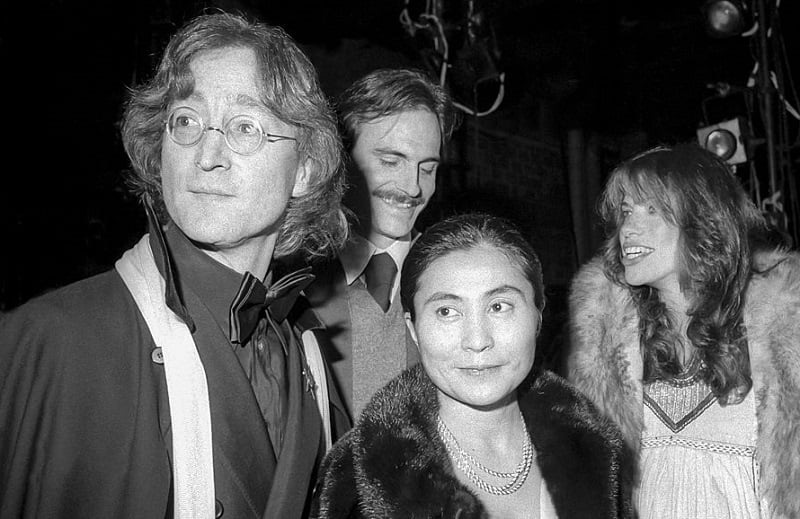 Reading the Playboy interviews (collected in All We Are Saying), you get a sense of how restless John was — but also how energized he was by the end of 1980. He spoke enthusiastically and at length on almost any subject Sheff introduced.
In fact, John agreed to discuss every song he ever recorded. Obviously, Sheff wanted to know everything about the Beatles years, and John was happy to oblige. He speaks candidly about everything he remembered (sometimes at the expense of Paul McCartney).
It's fascinating to listen to John in his New York apartment chatting about his life with a journalist he trusted. In these pages, he's a happy man who loves his wife and son, and he shows no sign of regretting the time he spent away from the music scene.
John holds nothing back from Sheff and almost seems to be pursuing him to get his story down. After they finish a set of talks, they speak on the phone (likely in November) and John reminds him they are meant to finish discussing the rest of his songs in December. Sheff happily agrees, but it never happened.
John's final album turned out to be a huge hit.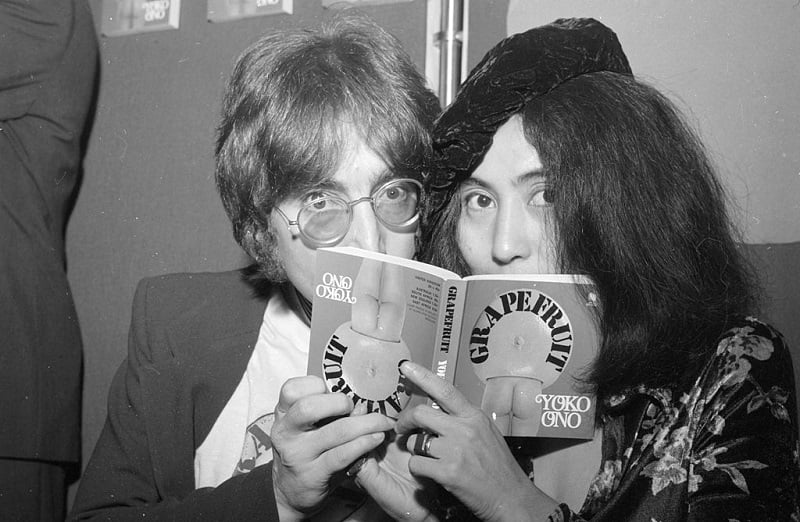 What effect did John's murder have on sales of Double Fantasy? Clearly, news of his death made everyone realize who they'd lost, and fans who hadn't bought a copy by then made sure to do so. However, the single "(Just Like) Starting Over" had already been doing well on the Billboard charts.
On the date of John's death (December 8), his single had been in the top 10 (climbing steadily) for several weeks. The album was also in the top 15 at the time of his murder.
Critics who came out underestimating Double Fantasy forced themselves to reappraise the record in light of the tragedy. Once they accepted it was mostly "a happy family album," they recognized its greatness.
Where would John Lennon have gone from there? It's impossible to say. We only know Yoko said how "pleased and excited" John was the day before he died. Clearly, he knew his legacy had been established. Double Fantasy turned out to be a fitting coda to a brilliant career.
See also: The Paul McCartney Songs John Lennon Called 'Paul's Last Gasp'
Source: Read Full Article