'AHS: 1984' Fans Don't Know What to Think About Matthew Morrison's Big ???
[Warning: Minor American Horror Story: 1984 spoilers, ahead.]
Life comes at you fast. One moment Matthew Morrison's name is synonymous with Mr. Shuester, the teacher from Glee with an embarrassing habit of rapping to his high school students. The next, he's a creepy '80s camp activities director/aerobics instructor with a penis too big for Jane Fonda's workout videos. I don't know whether to send showrunner Ryan Murphy a thank you card for Matthew's character Trevor Kirchner, who literally showed his whole ass in the premiere of American Horror Story: 1984, or if this is the worst thing that's ever happened to me.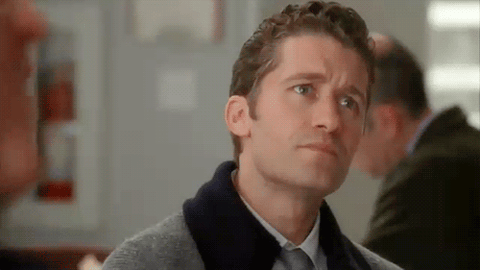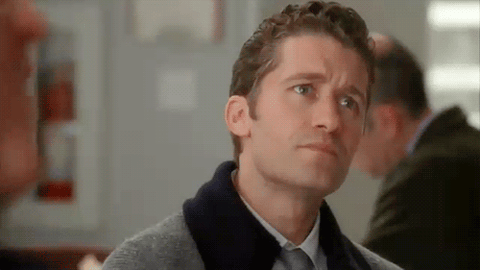 For those of you who don't know, AHS: 1984 is the 9th season of the former Glee creator's horror anthology. It follows five hot people from Los Angeles who decide to work as camp counselors for the summer to escape a rampant serial killer and the 1984 Olympics crowd. What do they get? At least TWO serial killers, Matthew Morrison's eggplant, and probably a lot of bug bites.
The first time we meet Trevor, he bursts into the counselor's cabin, pretending to catch them doing things they shouldn't (i.e. drinkin' and druggin', which they are). Then he joins them because he's a cool boss. Billie Lourd's very sexual, outgoing character Montana Duke instantly recognizes him from a bootleg Jane Fonda workout video, a.k.a the first thing she ever masturbated to. Emma Roberts' virginal Brooke Thompson says she doesn't remember seeing him in the video. Turns out, they had to reshoot because he and his monster penis were distracting from Jane. "That thing was flopping around like a baby elephant's trunk." Montana wasn't lying: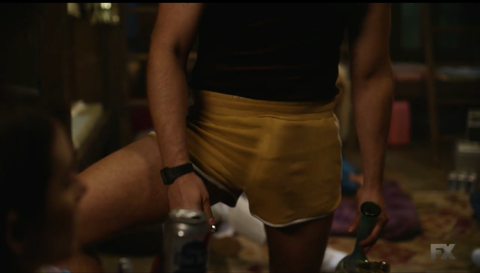 Anyways, Twitter is right there with me. Some want to know what the hell they missed on Glee:
#AHS1984 so Matthew Morrison went from Mr. Schue: an authority figure who has a weird borderline inappropriate relationship with teens to Trevor: an authority figure who has a weird DEFINITELY inappropriate relationship with teens and a big dick to boot.
I can't believe they have Matthew Morrison on this show with his dick on full display in tiny athletic shorts
what the fuck did I miss on GLEE??
i cannot look at matthew morrison without seeing mr. shcue#AHS1984 pic.twitter.com/ycwpt6oGcc
I haven't seen Matthew Morrison in anything since Glee. I'm a lil disturbed at seeing Mr. Schue like this I- #AHS1984 pic.twitter.com/tXHMRMzvQR
i can NOT believe that Ryan Murphy just made me look at Matthew Morrison's ass…
Oh yea, he also went skinny dipping with Montana, so that happened…
Please get better! It was… bad. I love love love this show…. #EmmaRoberts just ain't it . #CodyFern is gonna have a back problem carrying this season. Oh, and the teacher from Glees character has a John Holmes penis. There's that.. #AHS1984
Some people were definitely feeling it, though:
The best parts of #AHS1984 so far are Matthew Morrison's peen and pornstache.
can't stop thinking about matthew morrison in those tiny shorts #AHS1984
Me when Matthew Morrison appears #AHS1984 pic.twitter.com/tf3ycrxQ3v
Then there are these thoughts about Matthew on AHS that have nothing to do with his peen, but are still 100% accurate:
me waiting for matthew morrison to break out rapping to ice ice baby in the middle of a fucking death scene #AHS1984 pic.twitter.com/hY4b1dLdrL
#AHS1984 ryan murphy locking matthew morrison in the nearest room filled with 80s clothing and journey songs again pic.twitter.com/hjXfeSUjxa
One might think the pornographic activities director would be the first to die, I believe that after Glee, Ryan Murphy owes Matthew Morrison and therefore he'll last most of the season. #AHS1984
Personally, I still don't know how I feel.
Source: Read Full Article