'Below Deck': Why Does Eddie Lucas Keep the Temperature in His Cabin 'Ice Cold' on the Boat?
Eddie Lucas from Below Deck likes to sleep in an "ice cold" room on the boat and took some flak for the icy temps in his cabin. However, sleep experts contend that sleeping in a cold room is ideal for a good night of sleep – which may explain why Lucas "bounced" out of bed every morning.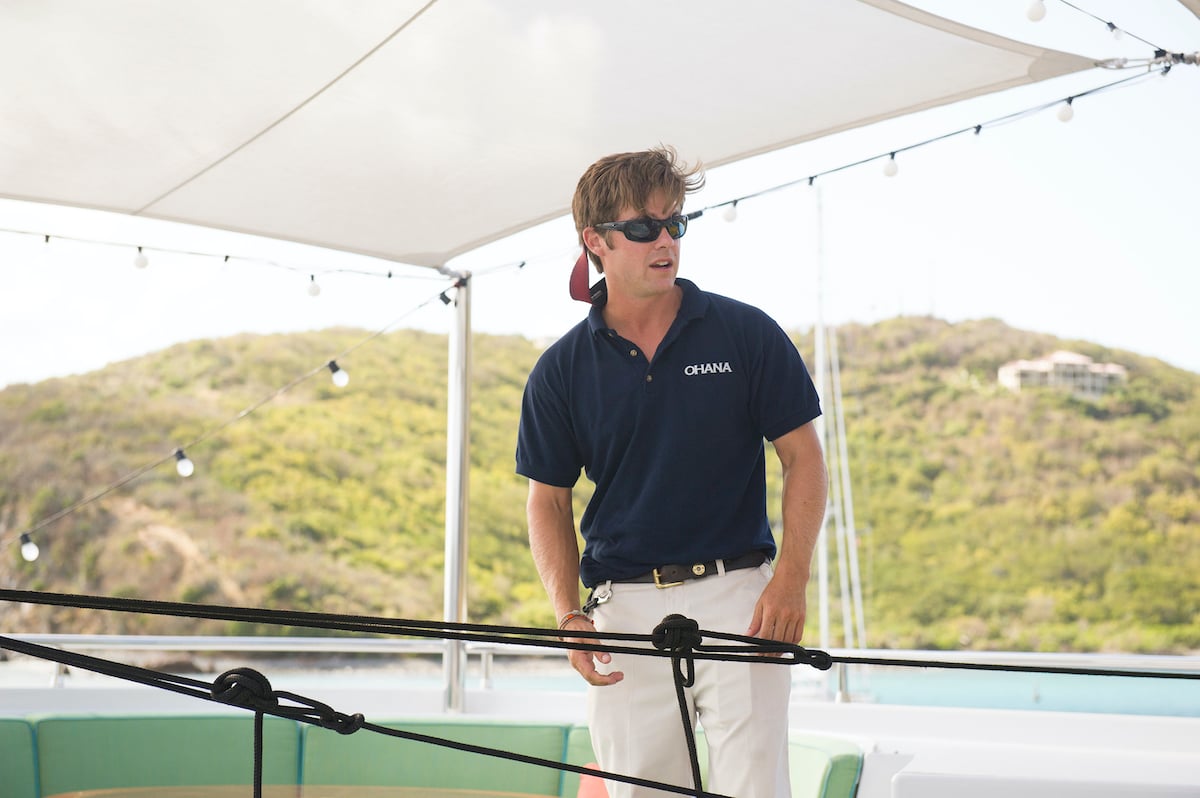 Producers shared "never-before-seen" footage of stew Ashling Lorger entering Lucas's cabin. She was shocked because it was so cold. Deckhand Shane Coopersmith was still working on the boat at the time and shared the room with Lucas. Lorger commented to Coopersmith about the room being "so cold." Coopersmith agreed, adding, "I know dude. Eddie likes to keep it on the lowest temperature possible."
Sleeping in a cold room is the ticket to a restful night
Lorger was taken aback by the chill in the room. "It's freezing. It's like there's a draft in here," she observed. Lorger returned to the crew mess, which is when she asked Lucas about the cold room.
"Isn't it awesome?" he asked her. "That's the way I like it. Ice cold." James Hough, who sat nearby said the cold air gets rid of "the smell."
Smells aside, keeping the room on the cool side is the best way to achieve a restful night of sleep. "The best bedroom temperature for sleep is approximately 65 degrees Fahrenheit (18.3 degrees Celsius)," according to the Sleep Foundation. "This may vary by a few degrees from person to person, but most doctors recommend keeping the thermostat set between 60 to 67 degrees Fahrenheit (15.6 to 19.4 degrees Celsius) for the most comfortable sleep."
In fact, NFL Super Bowl champ, Tom Brady also likes to sleep in a cold room. "I like my room cool, dark, and as quiet as possible to make sure I get a great night's sleep," Brady revealed in his 2017 book, "The TB12 Method: How to Achieve a Lifetime of Sustained Peak Performance," CNBC reports. 
Could the cold room have been Shane Coopersmith's problem?
Beyond being extremely green, Coopersmith's sleep schedule got him in hot water on a few occasions. Lucas busted Coopersmith napping when the crew was working. Instead of waking the sleeping deckhand, Lucas shook his head and went back to work. When Coopersmith eventually emerged from his slumber, Lucas gave him some of the less than desirable jobs on deck.
Lucas also did not tell Captain Lee Rosbach that Coopersmith was napping. "You did save his life," Rosbach told Lucas during the Below Deck After Show. "By not telling me that Shane was down below sleeping."
But then Coopersmith didn't wake early enough for his shift on deck. He overslept and Lucas, who was on the top bunk, had to wake up Coopersmith. While Coopersmith blamed his alarm for not waking him, maybe he was sleeping a little too soundly in the ice-cold room. After several mishaps and issues, Coopersmith was eventually fired.
The Below Deck Season 8 reunion is on Monday, Feb. 22 at 9/8c on Bravo.
Source: Read Full Article