Carly Waddell From 'Bachelor in Paradise' Ready to Dip Her Toe Into Dating Pool – With Jade Roper as Her 'FBI' [Exclusive]
It's been more than a year since Bachelor in Paradise couple Carly Waddell and Evan Bass split and Waddell says she's (maybe) ready to date. But she won't go into "battle" unarmed because bestie Jade Roper plans to screen and scrutinize every potential suitor.
During an interview with Showbiz Cheat Sheet Waddell explored the notion of meeting someone new, but re-entering the dating scene as a mom won't be easy. "I haven't started dating," she explained. "But 2022 is the year! I feel it."
Is Carly Waddell really ready to date?
Waddell wants to be cautious because she has two small children at home and says the family is in a good place. "We're doing really good," she said. "I feel really at peace. I feel happy. [And] being a single mom is so hard, but I have a whole crew around me that's helping me out. And I hired help. My mom's here. If I ever need their dad for anything, obviously he's there. I will say when I do start dating again – I am excited about it – but I'm also really nervous about it because now, I have two kids, and it's a totally new conversation. A guy has to be in a place to want that or accept that."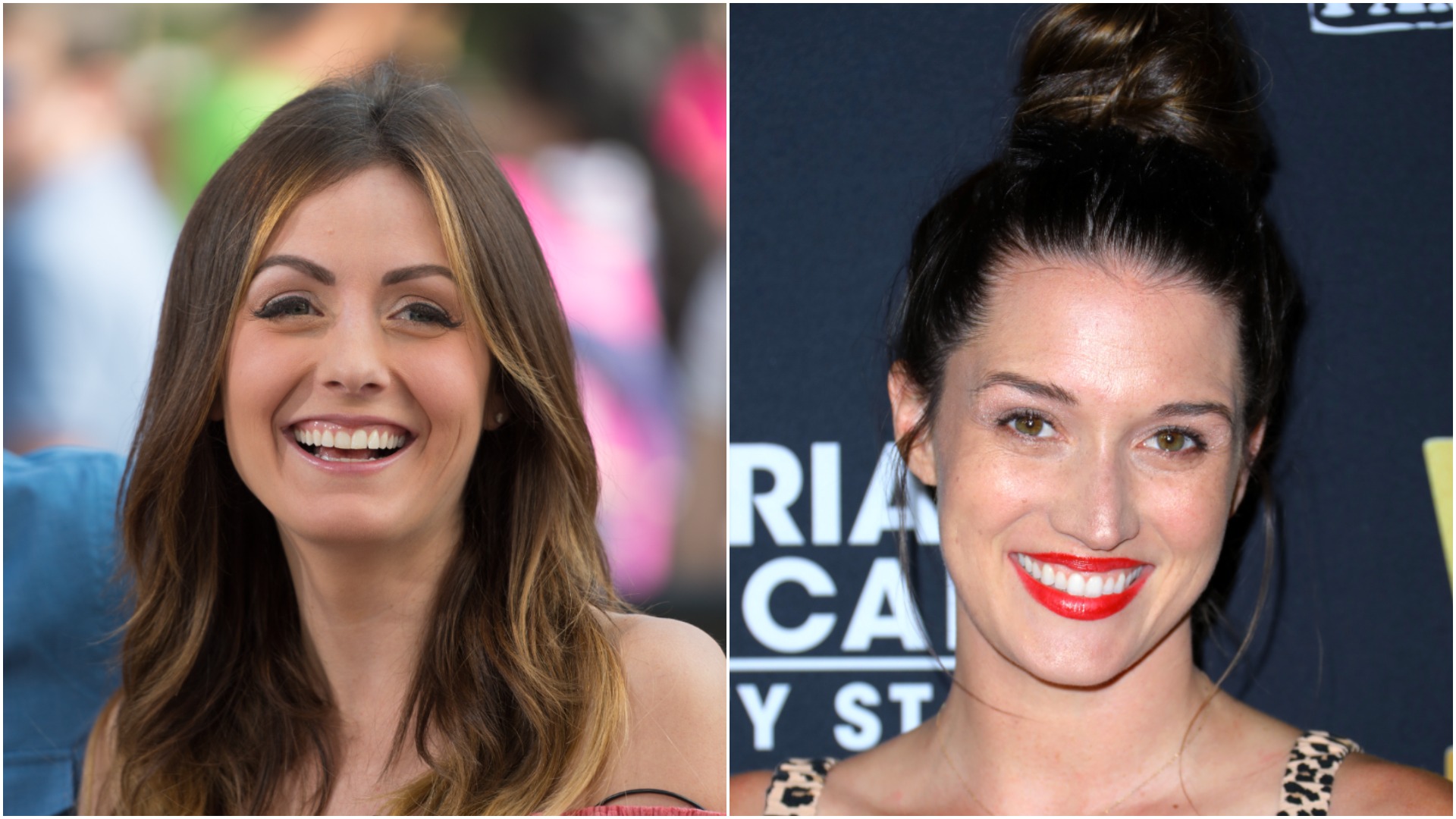 Waddell also wants to meet someone organically and not through a dating app. "I'm going to try the not dating app route first," she said. "You just like go out in the world and meet people. Obviously, I did the TV route, which was just wild. But I do feel like there are other ways to meet people now."
"And all my friends obviously know that I'm single and they're like assessing their friend group," she added. "There are so many stories where you go out and a friend is there and you meet the friend. You're like, whoa. I would like it to be more like that than swiping. The swiping thing, I can't get down with that."
Carly Waddell shares what she learned about herself from 'The Bachelor'
Roper told Showbiz Cheat Sheet and said she's ready to be Waddell's wing woman. "I know Carly very well and her and I are complete opposites," Roper said. "And I always say, I think that's why her and I work so well together as friends. But yeah, I think I would have a lot of fun picking some good guys out there for Carly. It'd be fun."
Waddell said being on Bachelor in Paradise taught her a lot about who she is as a person and it also helped her develop more confidence. "I do feel like I have kind of been a pushover a lot in life. And I do feel like the show kind of gave me the confidence to stick up for myself in ways that I used to not," she said.
Waddell is bringing that newfound confidence to dating, but Roper said she'll always have her back. "I'm going to be like the FBI," Roper laughed. "I'm going to be like digging in and making sure [the guys] are worthy."
Waddell added, "I've been a really bad picker in life. So I need somebody over here being like, 'Yes! No.'"
The 'Bachelor in Paradise' moms share mom 'surprises'
Heading back out into the dating world as a new mom can also be daunting, especially after pregnancy and childbirth made a few changes to your body. Roper and Waddell said bladder leaks happen, especially at the most inopportune times.
"Especially during postpartum, your bladder leaks are so crazy and you can be laughing, you can be sneezing, you can be coughing, you could be walking, you can be walking upstairs, you could be running. And then all of a sudden your bladder leaks and you're like, 'What do I do?' So I think that's one thing I didn't know was a thing," Waddell said.
Roper and Waddell said that's why they partnered with Poise because many moms experience bladder leaks, which often come as a surprise. According to data shared by Poise, nearly half of all moms (43%) with bladder leaks admit to skipping or leaving an event because of bladder leak worry.
The new Poise Ultra Thin Pads with Wings helps restore confidence. Waddell loves that the pads are made specifically for bladder issues. Plus, "They're super thin and really comfortable and keep you really fresh," she said.
Source: Read Full Article