'Darcey & Stacey': How Florian Sukaj Wished His Wife, Stacey Silva, and His Sister-in-Law, Darcey Silva, Happy Birthday: 'Please Know That I Will Always Honor and Cherish You'
Birthdays are a big deal, everyone knows that. Get ready, because there's another 90 Day Fiancé birthday in the books. Darcey and Stacey Silva, from the popular series Darcey & Stacey, turned 47 today. Florian Sukaj, Stacey's husband, wished them both a happy birthday in really nice ways. It's something fans will surely not want to miss out on seeing.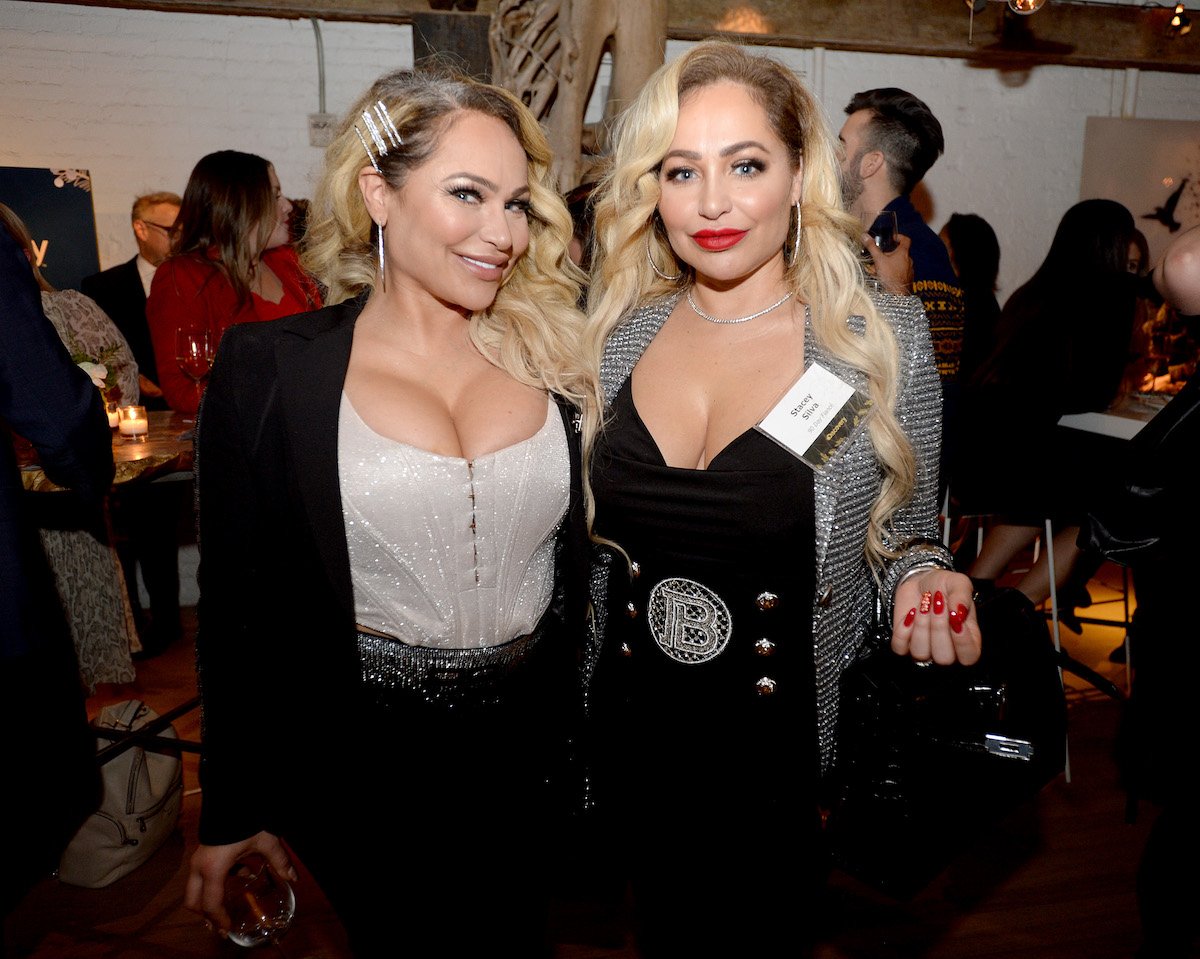 Florian Sukaj from 'Darcey & Stacey' wishes his sister-in-law, Darcey Silva, a 'happy birthday'
Florian and Stacey's relationship hasn't always been smooth sailing, especially in season 1 of Darcey & Stacey when Florian was seen with another woman on social media. But going into season 2, they seem to be in a much better place, and they even went to see a fertility doctor together to learn what they're options are when it comes to having a baby, although it doesn't go well. Even Florian's relationship with Darcey seems to have improved, which is nice to see.
https://www.instagram.com/p/CUJoOjAMwuvNAMJbU4aR_35oTn-v4xc2yEplW40/
The twins celebrated their 47th birthday on September 23. On the occasion, Florian shared some posts via social media. He first wished his sister-in-law, Darcey, a happy birthday first. Tagging Darcey in the post, Florian shared an image of himself and Darcey in front of the camera. He tagged Darcey again in the caption, saying, "Happy birthday to my sister 🍰❤️🙌🎊."
Darcey even responded to the post, which is nice to see. She replied back saying, "Aww thank you brother! We all appreciate you! ❤️🎂🎁🎉👯‍♀️." Florian also commented back writing, "Love you ❤️."
Florian Sukaj says 'happy birthday' to his wife, Stacey Silva, in a separate sweet post
https://www.instagram.com/p/CUJon–s8VUq2j59XYjBoE0b9ZfA__stQ-0c0c0/
In another sweet post to his wife, Florian shared a screenshot from social media of his happy birthday shoutout to Stacey in 2018. "Happy birthday my queen," Florian wrote in the post. "Please know that I will always honor and cherish you. On your special day, I want you to know that I love you so much and I will keep on loving you until I die." He also shared some emojis as well. The post also includes an image of the lovers kissing as well.
On Instagram, Florian tagged his wife and wrote, "Happy birthday my love ❤️❤️🎉🥰." She responded to the post writing, "Love you babe. ❤️ You're the best husband in the world!! Your love for me is the best feeling!! ❤️❤️❤️." Florian replied with a comment, "I love you my 🌏." He even tagged his wife in the post as well.
It's nice to see sweet posts from our favorite celebrities wishing each other happy birthday or other well wishes. Another year down, and Darcey and Stacey are now 47 years old. Hopefully, they have an excellent birthday and celebrate in style. We hope 47 has a lot of positive vibes ahead for these two celebrity siblings from the 90 Day Fiancé franchise. 
Source: Read Full Article