'Fixer Upper: Welcome Home': Everything You Need to Know About the Reboot Including Where to Watch
The long wait is over — Fixer Upper is back and better than ever.
Fans have been eagerly awaiting Chip and Joanna Gaines' triumphant return to television ever since they canceled their hit HGTV series in 2018. After multiple delays amid a global pandemic, the reboot Fixer Upper: Welcome Home is finally available for viewing.
And so far it's worth the wait. The Gaineses have a new outlook, a new network, and very adorable new helper who also happens to be their toddler son, Crew. It's a fresh start for Chip and Joanna.
Here's what you need to know about their new show.
'Fixer Upper: Welcome Home' premiered on Discovery+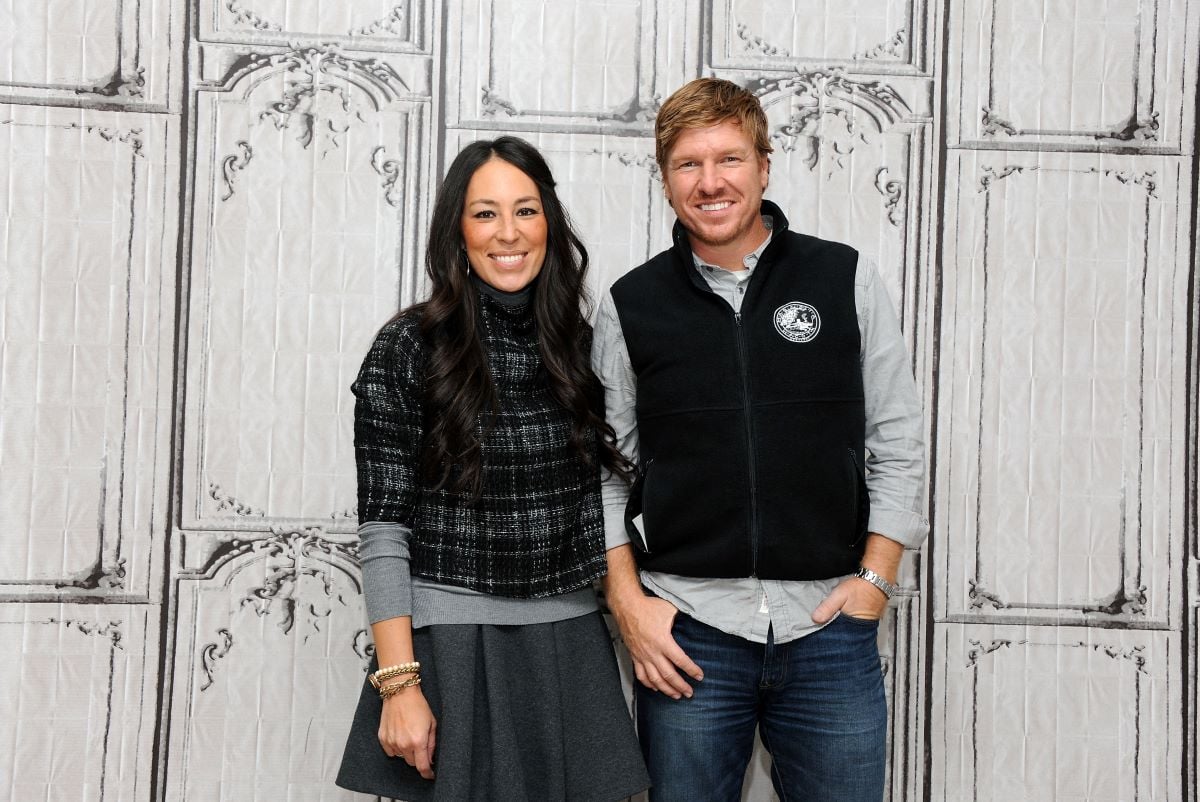 Chip and Joanna still plan to launch their Magnolia Network in 2021. It'll include plenty of lifestyle content on a variety of topics, from cooking to gardening, dining, and fitness. Fixer Upper: Welcome Home will eventually live there.
But Magnolia's launch was delayed several times because of coronavirus (COVID-19) related production problems. There's still no firm date set for the launch. However, certain episodes are becoming available on the new Discovery+ streaming app.
The first four episodes of Fixer Upper: Welcome Home are being released Jan. 29, Feb. 5, Feb. 12, and Feb. 19 respectively. Then more will air once Magnolia Network officially debuts as part of the Discovery family.
The 'Fixer Upper: Welcome Home' trailer offers a sneak peek
The Gaineses released a trailer of clips that show what fans can expect to see in the new season. The couple is still renovating older homes in the Waco, Texas, area, only they're doing so with even more wisdom and experience.
"It's good to get back out here, man. We love doing this for a living," Chip says in the show's trailer.
And Joanna feels the same way, saying, "It's getting to do what I love best, which is really help the homeowners with their house and turning it into their dream home."
The new 'Fixer Upper' may have some changes from the original
Besides being part of a new network, Fixer Upper: Welcome Home will have a few other changes. For one, Joanna said she may not share as many details about her kids on the new version.
"We want to be smart when it comes to our kids," the Fixer Upper star explained to People (via Fox News).
"When we first started the show, they were younger, and since they're a part of so much of what we do, it was just organic to include them," she continued.
"But toward the end, I started noticing, they don't necessarily love this. Now, if they volunteer to be a part, we are more than happy, but we never want to just force it for a scene. They can make that choice. We'll see as much of the kids as they want to give us."
The Gaineses have at least 1 surprise in store
There is one rare treat the couple hinted at for fans intent on seeing the Gaines' personal life. The Gaineses confirmed that they're expanding their farmhouse during the first Welcome Home episode. While the kids may be on camera less often, we can hope to see more of the family farmhouse as that process continues.
Catch new episodes of Fixer Upper: Welcome Home on Discovery+ before the official launch on Magnolia Network later in 2021.
Source: Read Full Article