Food Network Stars Ree Drummond and Trisha Yearwood Are Actually Close Friends
Food Network is the home base for plenty of celebrity chefs. The Pioneer Woman star Ree Drummond has appeared on the network since way back in 2011, after her blog caught the attention of producers. Country star Trisha Yearwood has gone from the big stage to the small screen, creating recipes inspired by her own family's cooking on her show Trisha's Southern Kitchen. And the two women are actually close friends in real life.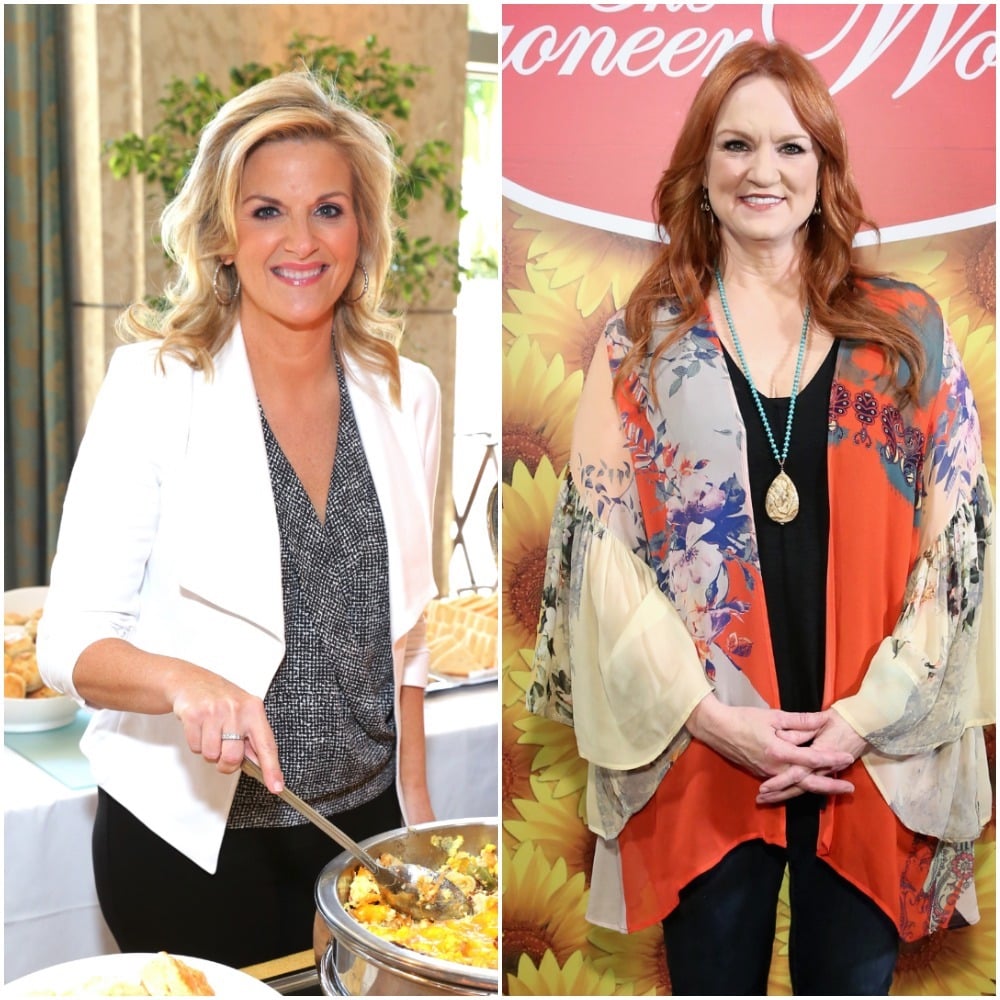 Trisha Yearwood and Ree Drummond are two of Food Network's most popular chefs
Ree Drummond got her start when she launched her blog, The Pioneer Woman, way back in 2006. Drummond had once been looking toward law school, but everything changed once she met her husband. She and Ladd Drummond welcomed four kids, and she became a stay-at-home mom, using the blog to document her life and recipes. Now, she's created a massive following from right at home on her Oklahoma ranch.
Trisha Yearwood also spent some time living in Oklahoma. Yearwood was born in Georgia, but she and her country mega star husband Garth Brooks settled into Oklahoma before getting married back in 2005 (though they now live in Nashville). While Yearwood still loves to perform, she has shifted gears a bit and has her own cooking show, Trisha's Southern Kitchen, on the Food Network.
RELATED: Which Food Network Chef Has the Highest Net Worth?
Ree Drummond and Trisha Yearwood have been friends for years
Drummond and Yearwood have a few things in common: They've both lived in Oklahoma, and they both love to cook hearty, southern-style recipes. That was enough for the two to spark a friendship, collaborating several times on delicious recipes and coming together to cook. The two women both lived in the Tulsa, Oklahoma area (Drummond still does), and it helped them grow close after they both launched shows on the network.
The two ladies even once collaborated back in 2014 on Yearwood's show, where they put together the perfect chocolate pie — graham cracker crust, chocolate filling, and a meringue topping. And fans badly wanted to see the women collaborate more often. "The collab I didn't know I needed," one fan wrote in the YouTube comments.
"It was so fun watching you two girls work together. I hope we can all see more of you on here very soon," someone else commented.
Other Food Network chefs have grown close through the years, too
Drummond and Yearwood aren't the only two celebrity chefs who have become friends. Plenty of Food Network chefs have collaborated, including Giada De Laurentiis and Bobby Flay, who recently took a trip to Italy together. De Laurentiis is also good friends with Barefoot Contessa star Ina Garten and has even made the trip from California to New York to cook with Garten.
Guy Fieri, another popular Food Network chef, has developed a close friendship with chef Rachael Ray over the years. The two seem to have plenty in common, including their fun-loving, upbeat personalities. They once did an entire Food Network series together called Rachael vs. Guy: Celebrity Cookoff, plus a kids spinoff of the same show.
Source: Read Full Article