'Friday Night Lights': What Is the Main Cast Doing Now?
Friday Night Lights is just one of those shows we can't stop recommending, even though it ended over eight years ago. It's also one of those shows that most fans would argue ended way too soon.
Though the show revolves around the life of a high school football coach and his players, the show is about more than just football.
The show's main focus has always been on family. Coach Taylor and Tami Taylor were the couple you wanted to be and the parents you wished you had. Nearly a decade after the show ended, many of the show's stars have found tremendous success in Hollywood.
Here's what some of your favorites are up to now.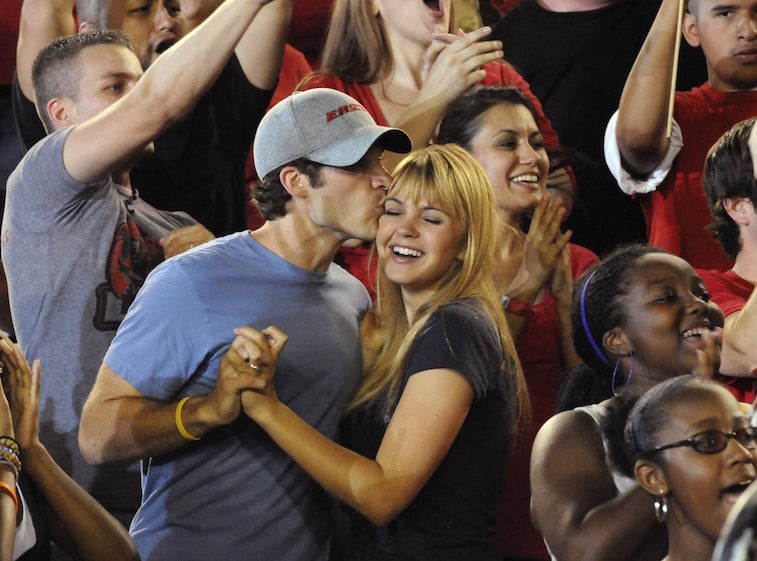 Kyle Chandler
It's only been bigger and better for Kyle Chandler since the Friday Night Lights finale. After the show ended in 2011, Chandler appeared in several movies including Zero Dark Thirty, The Spectacular Now, and Game Night.
However, the actor's most critically acclaimed role came in 2015 when Chandler starred as John Rayburn in the Netflix original series Bloodline. Chandler earned two Emmy nominations for the role adding to his previous two nominations and one win.
Currently, the Buffalo native is starring opposite George Clooney in the Hulu limited series Catch-22 based on the Joseph Heller novel of the same name. Chandler will also appear with Stranger Things star Millie Bobby Brown in Godzilla vs Kong, scheduled to be released next year.
Connie Britton
Mrs. Taylor has also found success after saying goodbye to Dillon, Texas. Immediately following Friday Night Lights Connie Britton starred as country singer Rayna Jaymes in the NBC hit, Nashville. The actress starred in the show until the series ended in 2018. While filming Nashville, Britton also had a recurring role on American Horror Story, playing Vivien Harmon.
The Boston native followed up Nashville playing 9-1-1 dispatcher Abby Clark for one season on the Fox drama 9-1-1. Britton is currently starring as Ally in the Showtime series SMILF.
Zach Gilford
Zach Gilford played the sweet and hardworking quarterback Matt Saracen. Though Gilford has struggled to find the success he had on Friday Night Lights, the actor has had several TV shows over the years.
In 2011, Gilford starred in the ABC show Off the Map. Unfortunately, the show was canceled after just 13 episodes. In 2012, the actor was cast in The Mob Doctor. Again, that show was canceled after 13 episodes. 2016's The Family only got 12 episodes and 2017's Lifeline only made it 8.
Gilford currently has a recurring role on the NBC comedy Good Girls. He has also appeared in four episodes of LA's Finest with Jessica Alba and Gabrielle Union.
Taylor Kitsch
After playing troubled fullback Tim Riggins on Friday Night Lights, Kitsch went on to have a successful movie career. In 2012, Kitsch starred in the Disney film John Carter. He followed that up starring opposite Liam Neeson in Battleship. Battleship reunited Kitsch with Friday Night Lights creator Peter Berg, who directed the movie. He also starred in 2013's Lone Survivor opposite Mark Wahlberg.
Most recently, Kitsch starred in the mini-series Waco. He is set to appear in the television series Shadowplay.
Michael B. Jordan
Michael B. Jordan joined the cast of Friday Night Lights in 2009. Since landing the role of Vince Howard, Jordan's star has exploded. The actor played in several movies after leaving the show, but 2015 was the year when Jordan would make it big.
In 2015, Jordan played Johnny Storm in Fantastic Four. Later that year, the actor got everyone's attention when he played Adonis Johnson in the Rocky Balboa film, Creed. He reprised his role in 2018.
2018 was also the year that the actor starred in HBO movie Fahrenheit 451. That year, Jordan earned his first Emmy nomination for his role in the HBO film. Jordan has three movies on deck – Just Mercy, Without Remorse, and Wrong Answer are all in various stages of production.
Source: Read Full Article