'Good Omens' Cast: Here's Who's Returning for Season 2 — And Who Won't Be Back
Good Omens fans got some good news in June 2021 when Prime Video announced it was bringing the show back for a six-episode second season. Now, they're getting some more details about what to expect when the series returns, including who from the original Good Omens cast will be returning – and who won't be back. 
David Tennant, Michael Sheen to appear in 'Good Omens' Season 2  
In Good Omens Season 2, reunites the demon Crowley (David Tennant) and the angel Aziraphale (Michael Sheen). In season 1, the unlikely friends teamed up to prevent the apocalypse. 
So, what's next for the pair after they stopped the world from ending? Here's how Prime Video describes the upcoming season:
The new season will explore storylines that go beyond the original source material to illuminate the uncanny friendship between Aziraphale, a fussy angel and rare book dealer, and the fast-living demon Crowley. Having been on Earth since The Beginning and with the Apocalypse thwarted, Aziraphale and Crowley are getting back to easy living amongst mortals in London's Soho when an unexpected messenger presents a surprising mystery.
Jon Hamm, Derek Jacobi also return to the 'Good Omens' cast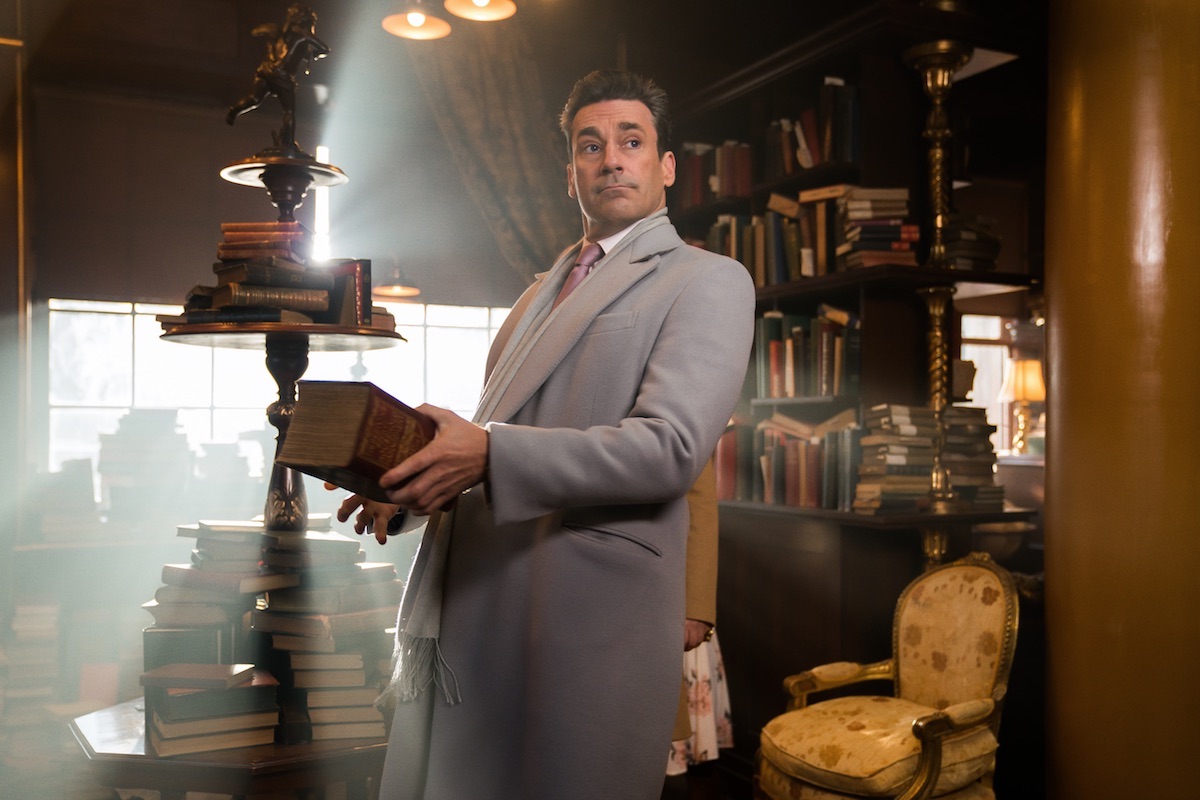 In addition to series stars Tennant and Sheen, several other Good Omens cast members will return to season 2. That includes Jon Hamm as the Archangel Gabriel. 
"Good Omens 2 just would not be the same without the astonishing Jon Hamm as Gabriel, everyone's worst boss," said Good Omens author Neil Gaiman in a statement.  
Derek Jacobi will reprise his role as God's spokesperson Metatron, Deadline reports. Doon Mackichan will be back as the angel Michael and Gloria Obianyo as the angel Uriel. Good Omens Season 1 cast members Mark Gatiss, Steve Pemberton, Reece Shearsmith, Niamh Walsh also return. Miranda Richardson, Maggies Service, Nina Sosany, and Niamh Walsh will also be back.  
New cast members include Liz Carr as the angel Saraqael and Quelin Sepulveda as the angel Muriel. Shelley Conn plays a key character from Hell. Siân Phillips, Pete Firman, Andi Osho, and Alex Norton have also joined the show.    
With a mix of old and new cast members, Good Omens Season 2 will feature "familiar faces in familiar roles, familiar faces in unfamiliar roles, and unfamiliar faces in unfamiliar roles. We also have an unfamiliar face in a familiar role," said director and showrunner Douglas Mackinnon in a statement.
Benedict Cumberbatch and Frances McDormand won't be in season 2 
While a number of familiar faces will be back for Good Omens Season 2, two prominent cast members won't return. Deadline reports that Frances McDormand, the voice of God and the show's narrator, won't be back. Nor will Benedict Cumberbatch return as her underworld counterpart Satan.  
Production on Good Omens Season 2 is currently underway in Scotland. No premiere date has been announced.
Check out Showbiz Cheat Sheet on Facebook!
Source: Read Full Article