Gus Kenworthy Isn't Alone: When Athletes Go Hollywood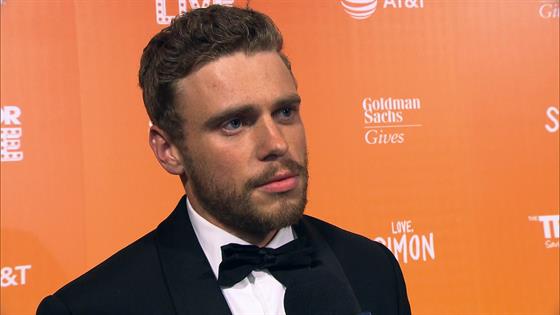 Gus Kenworthy is ready for his close-up.
The openly-gay Olympic freestyle skier, who earned the silver medal in Men's slopestyle at the 2014 games in Sochi, has gone officially gone Hollywood, making his acting debut with, perhaps, one of the highest-profile gigs possible: A series regular role in the latest installment of Ryan Murphy's insanely popular FX horror anthology, American Horror Story: 1984.
Making his debut on Wednesday, Sept. 18, Gus stars as Chet Clancy, one of the unlucky new counselors as Camp Redwood just trying to stay alive in the summer of 1984. Joining fellow franchise fresh faces Matthew Morrison and Angelica Ross, the athlete can now count folks like Emma Roberts, Billie Lourd, Leslie Grossman and John Carroll Lunch among his colleagues. Not too shabby for a first-timer if we do say so ourselves! Now, it just remains to be seen whether or not Chet will make it out of camp alive—though, this is AHS, so maybe don't count on it.
However, Gus is far from the first pro athlete to make the leap to glamorous world of acting. And not everyone who's done it has fared so well. For every success story like The Rock, there's a Shaquille O'Neal to warn you that you're only ever just one genie-in-a-boombox movie away from embarrassment. So, you know, choose wisely!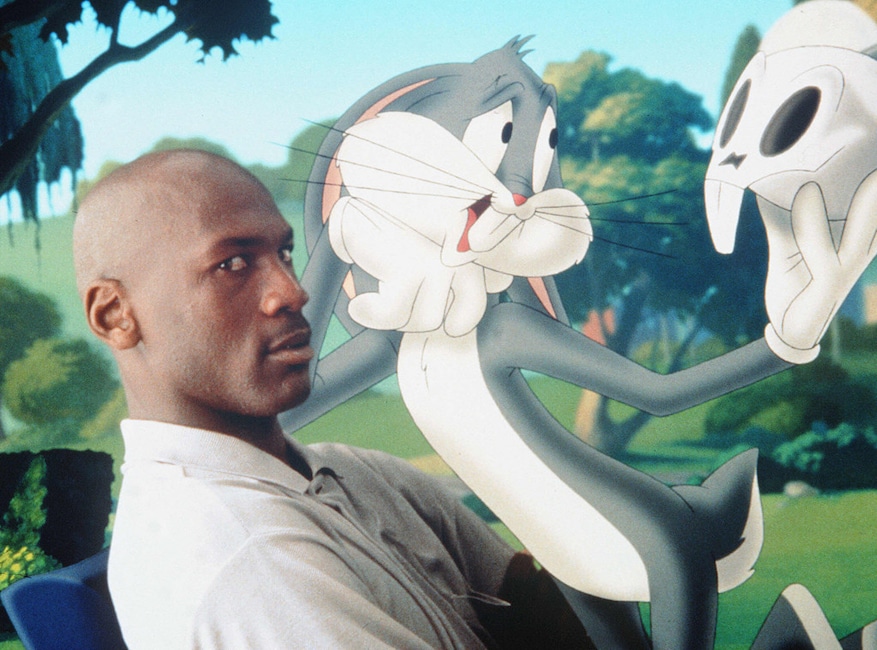 Warner Bros/Kobal/Shutterstock
Michael Jordan
After appearing in a Nike commercial during the 1992 Super Bowl, where he played basketball with Bugs Bunny, the NBA GOAT played himself in the unforgettable 1996 film Space Jam, which depicted a fictional account of what happened during his initial retirement from basketball in 1993 and his comeback in '95. According to the movie, he was enlisted by the Looney Tunes to help them beat a group of aliens known as the Monstars who wanted to enslave them at their theme park in a game of hoops. The film grossed over $230 million worldwide.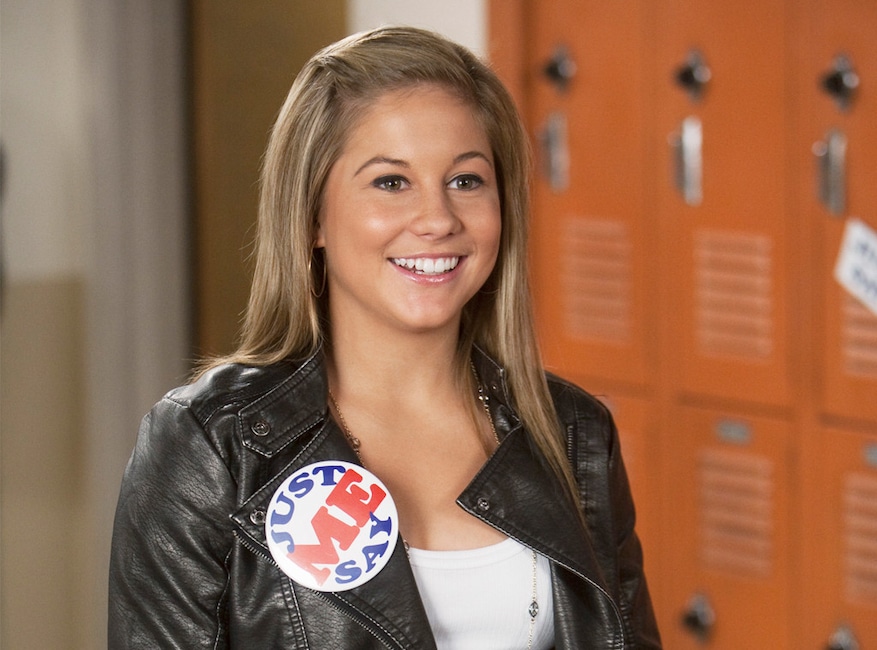 Randy Holmes/Walt Disney Television via Getty Images Family via Getty Images
Shawn Johnson
The Olympic gymnast made her scripted TV debut in 2008, the same year she took home gold at the summer games, with a cameo appearance in the first season of ABC Family's The Secret Life of the American Teenager. Playing herself, she returned for a second appearance during the show's second season in 2010.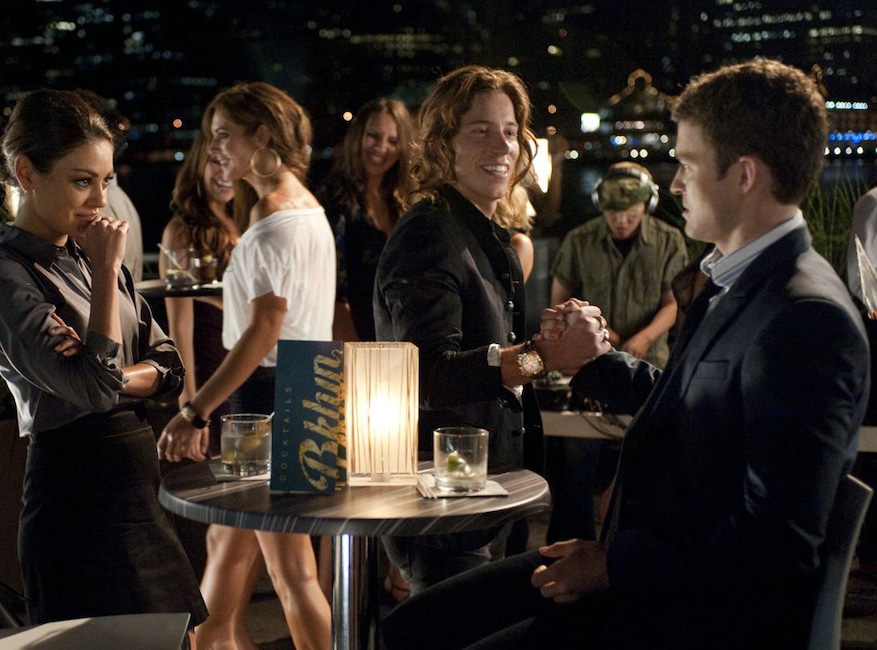 Castle Rock Entertainment
Shaun White
After taking home gold at both the 2006 and 2010 Winter Olympics, the snowboarder hit the big screen in 2011, playing a (hopefully fictional) version of himself in Friends With Benefits, starring Mila Kunis and Justin Timberlake.
Article continues below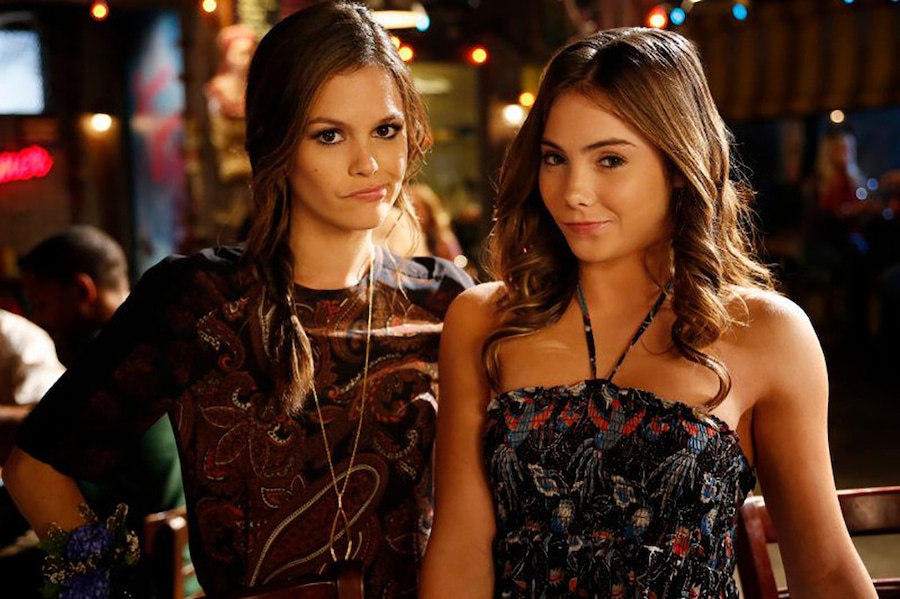 The WB
McKayla Maroney
After her very famous facial expressions at the 2012 Summer Olympics in London made this member of the U.S. women's gymnastics team a viral sensation, she made her way to Hollywood. She made her acting debut on the CW's Hart of Dixie in November of that year with a role saw her appear in six episodes during the show's run. In 2013, she also made an appearance on Bones, playing a suspect in the murder of a fellow gymnast.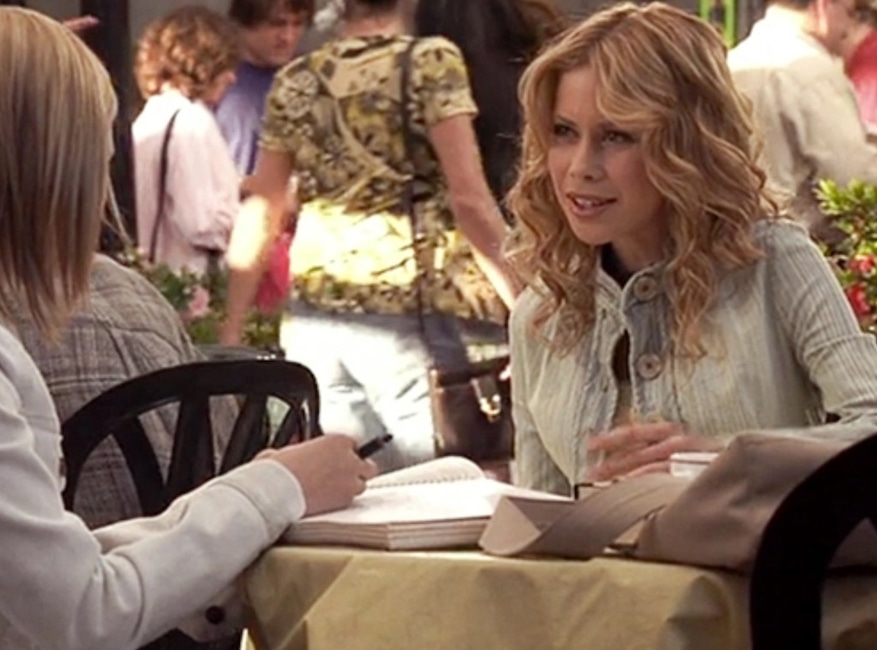 The WB
Tara Lipinski
The Olympic figure skater (who took home gold during the 1998 Winter Games) made her acting debut in a 1999 episode of Touched by an Angel. She followed that up with recurring roles on The Young and the Restless and 7th Heaven, as well as guest spots on Are You Afraid of the Dark?, Still Standing and Malcolm in the Middle. In recent years, she's appeared as herself on Superstore, Kidding and (in voice form only) Family Guy.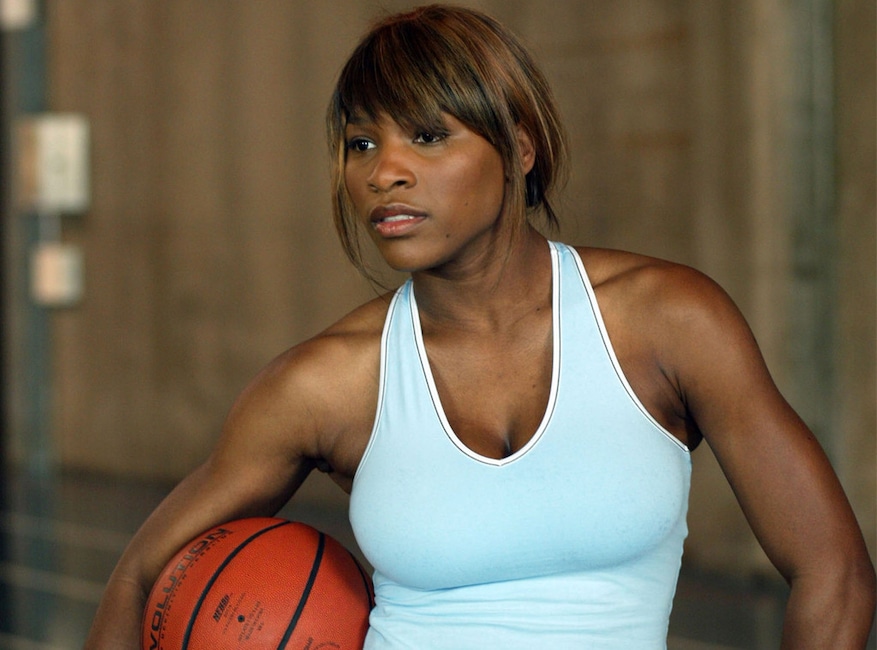 Will Hart/NBC/NBCU Photo Bank via Getty Images
Serena Williams
The tennis champ has a surprising number of film and TV credits to her name, beginning with a role in a 2002 episode of sitcom My Wife and Kids. She's appeared on shows like Law & Order: SVU, ER, and Drop Dead Diva, while also popping up with a bit role in the 2004 Mo'Nique film Hair Show.
Article continues below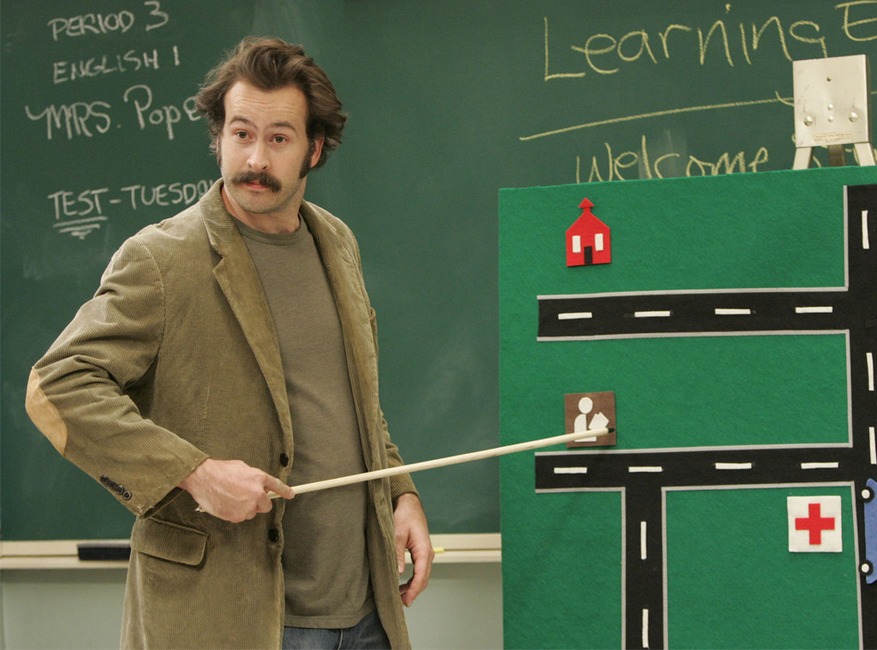 Nbc-Tv/Kobal/Shutterstock
Jason Lee
While it seems as though the My Name Is Earl star has only ever been an actor, he actually got his start as a professional skateboarder in the late '80s and early '90s before landing his first major movie role in Kevin Smith's 1995 film Mallrats and transitioning to acting full-time.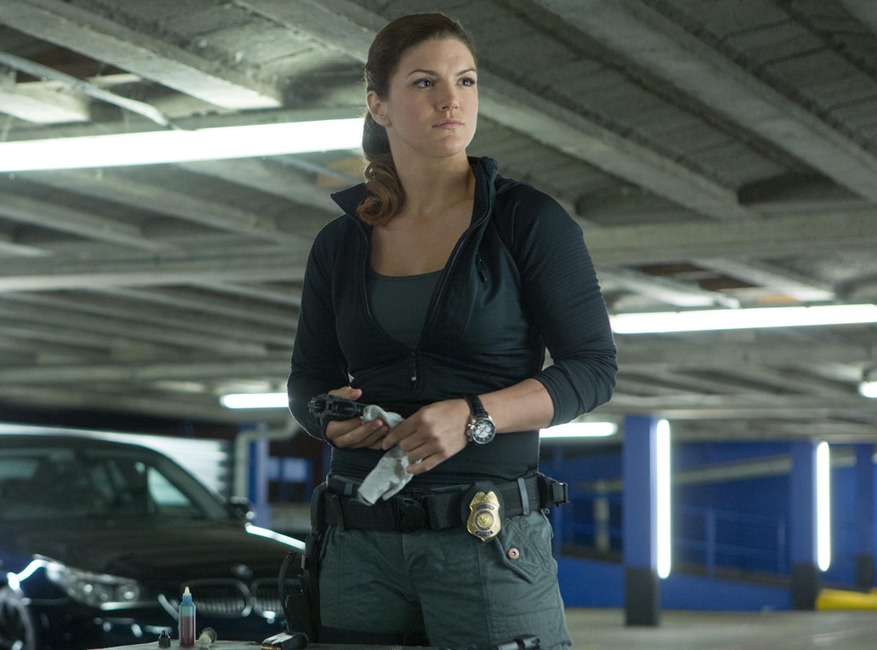 Universal/Kobal/Shutterstock
Gina Carano
After making a name for herself in Muay Thai before transitioning to competitive MMA, retirement saw Gina Carano pursue an acting career, making her film debut in the 2009 direct-to-DVD martial arts film Blood and Bone. Two years later, she landed the lead in Steven Soderbergh's action film Haywire. She followed that up with roles in Fast & Furious 6 and Deadpool before landing a lead role in the upcoming Disney+ Star Wars series, The Mandalorian, premiering on the new streaming service on November 12, 2019.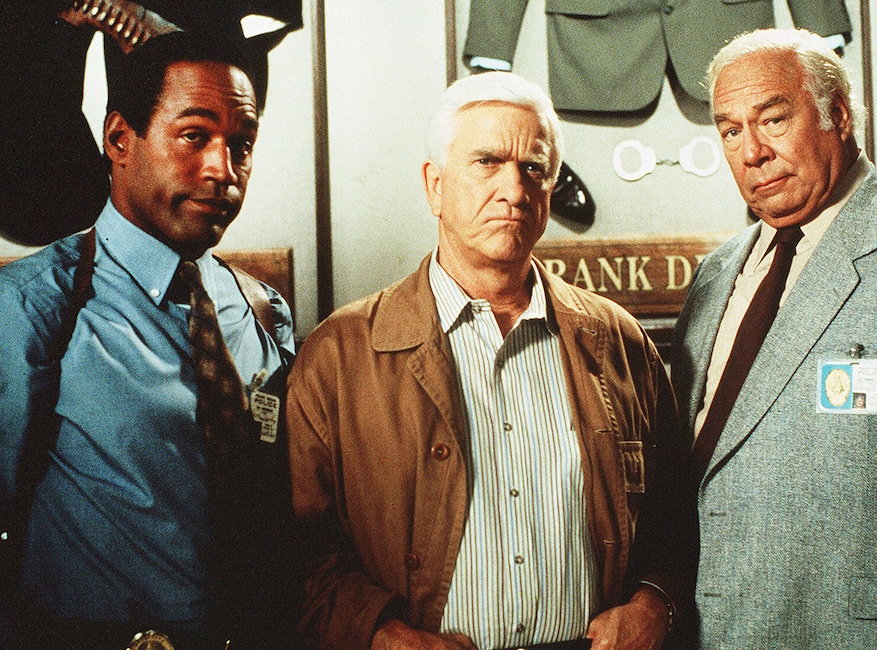 Paramount/Kobal/Shutterstock
O.J. Simpson
Before he retired from his career in the NFL, the running back began taking acting roles, appearing first in an episode of Medical Center in 1969. Over the years, he appeared in films as varied as The Towering Inferno, The Klansman, and The Naked Gun franchise, as well as the legendary TV mini-series Roots. Months before the double murder of ex-wife Nicole Brown Simpson and her friend Ron Goldman, he'd starred in the NBC pilot Frogmen. Naturally, his trial for the murders, of which he was eventually acquitted, derailed those plans.
Article continues below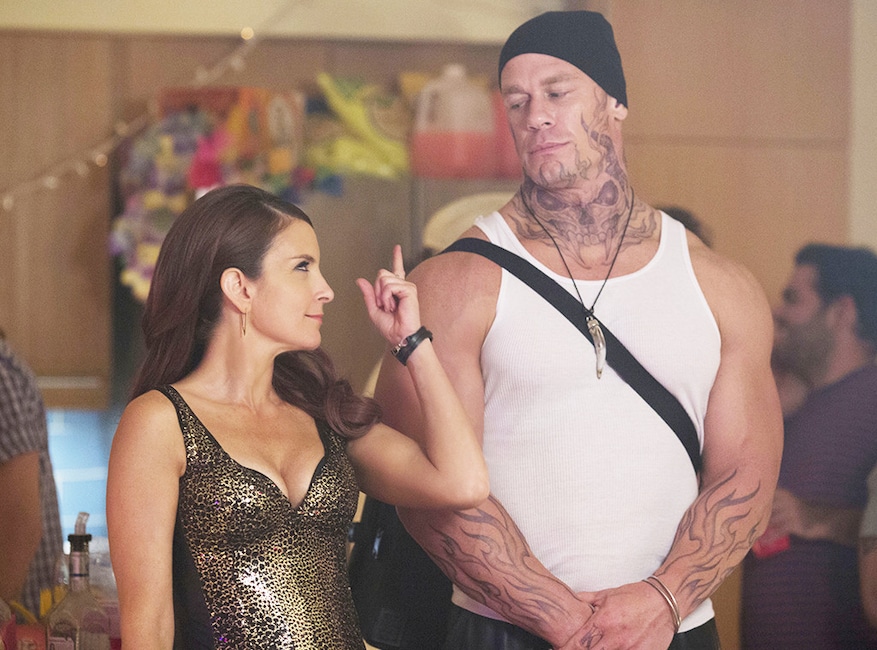 Little Stranger/Universal/Kobal/Shutterstock
John Cena
Like The Rock before him, John Cena has successfully made the transition from WWE wrestling to actor, appearing first in WWE Studios films like The Marine and 12 Rounds. In 2015, he got the chance to show his comedy chops with roles in Trainwreck, Sisters and Daddy's Home, paving the way for roles in films like last year's Blockers and Bumblebee. Currently hosting Are You Smarter than a 5th Grader? on Nickelodeon, he'll next be seen on the big screen in Playing with Fire, Fast & Furious 9 and The Suicide Squad.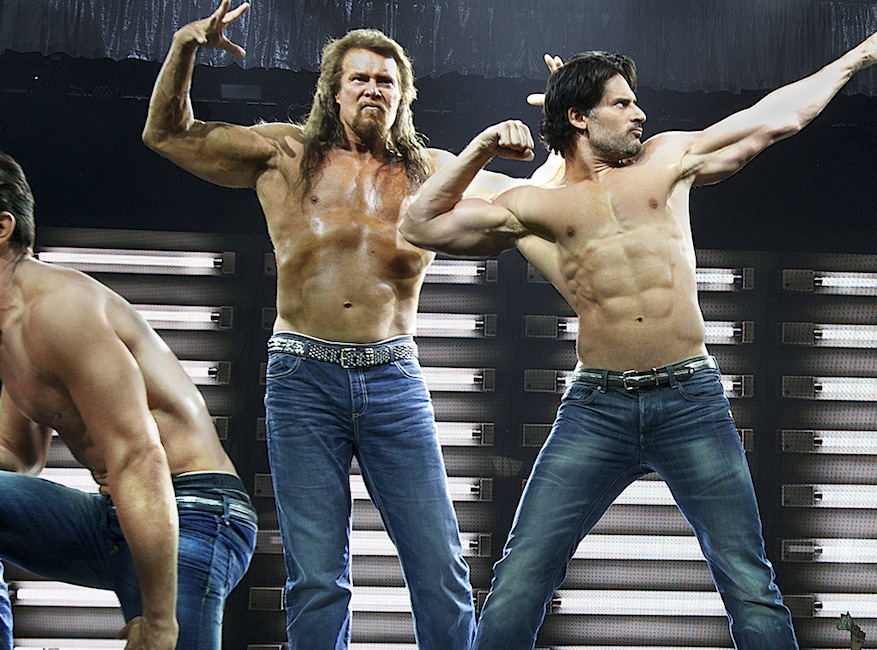 Claudette Barius/Warner Brothers/Kobal/Shutterstock
Kevin Nash
The WWE star made his film debut in 1991's Teenage Mutant Ninja Turtles II: The Secret of the Ooze, playing the genetically enhanced version of villain Shredder, called the Super Shredder. He's since starred in films like The Longest Yard, Rock of Ages, John Wick and, of course, the Magic Mike franchise.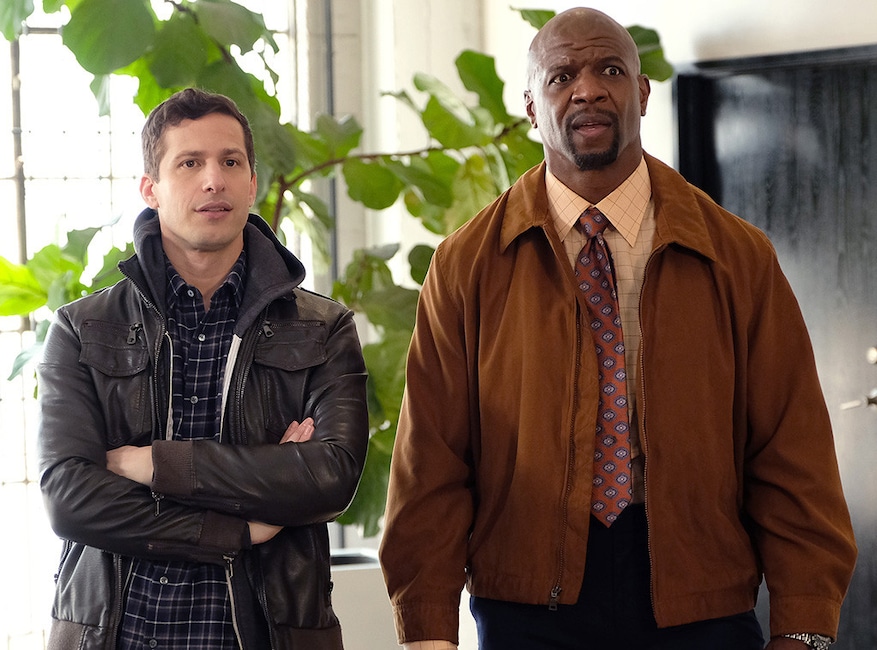 John P. Fleenor/NBC
Terry Crews
Before he was making us laugh in White Chicks, Everybody Hates Chris and, most recently, Brooklyn Nine-Nine, Terry Crews was a defensive end and linebacker in the NFL, getting drafted to the Los Angeles Rams in 1991. He went on to play for the San Diego Charges, the Washington Redskins and the Philadelphia Eagles before retiring in 1997.
Article continues below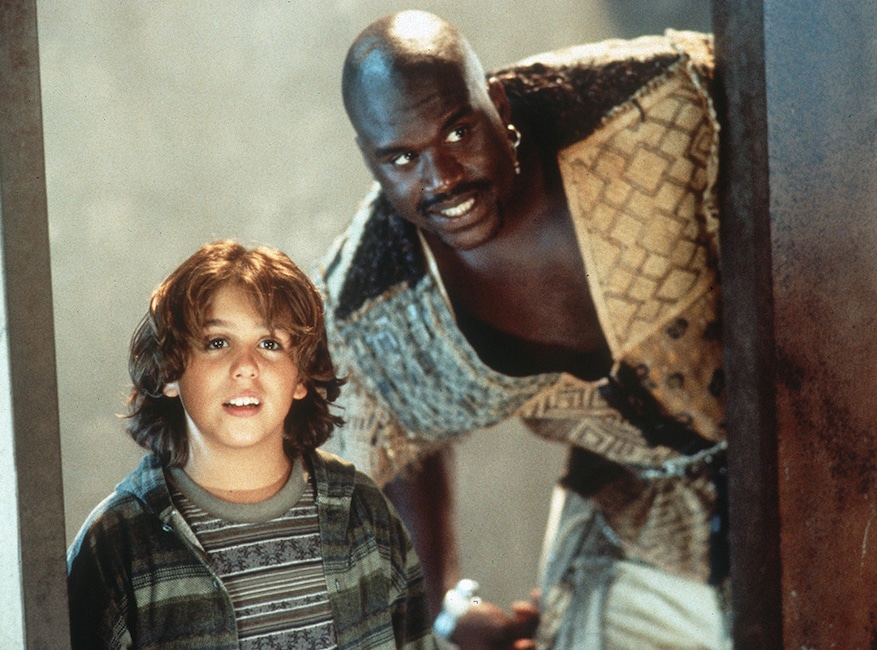 Ricco Torres/Touchstone/Interscope/Polygram/Kobal/Shutterstock
Shaquille O'Neal
Who could ever forget the NBA center's foray into acting? After appearing in the 1994 basketball drama Blue Chips, Shaq starred in the 1996 fantasy Kazaam, as the titular 5,000-year-old genie who appears out of a magic boombox, and the 1997 superhero movie Steel, based on a DC Comics character of the same name. That last one made him one of the first African Americans to portray a major comic cook character in a movie, preceded only by Michael Jai White, whose Spawn was released only two weeks prior.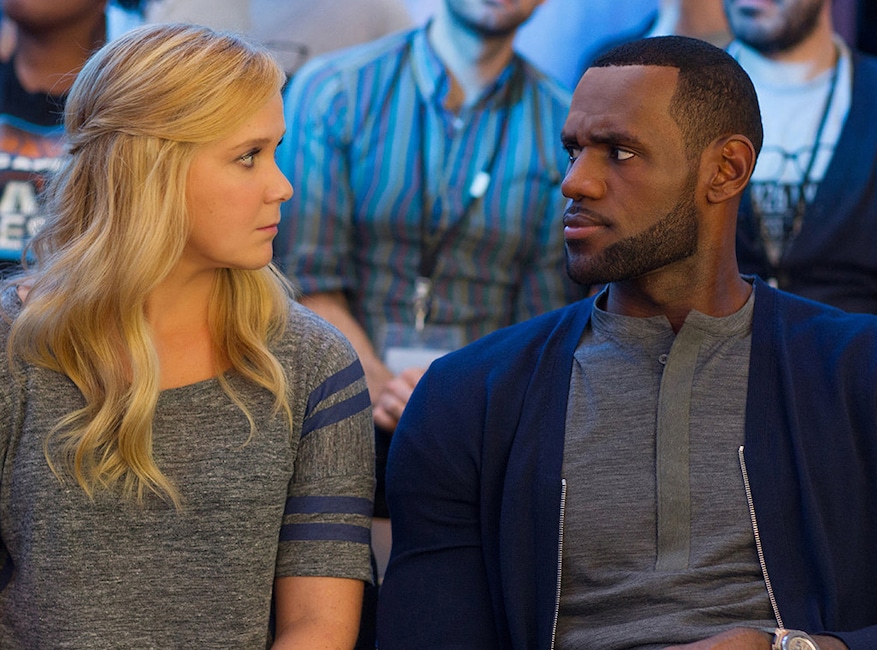 Moviestore/Shutterstock
LeBron James
The NBA power forward, currently playing for the Los Angeles Lakers, is following in Michael Jordan's footsteps—literally. After playing himself in a handful of scene-stealing scenes in 2015's Trainwreck, he'll star in the highly-anticipated Space Jam 2, due in theaters in 2021.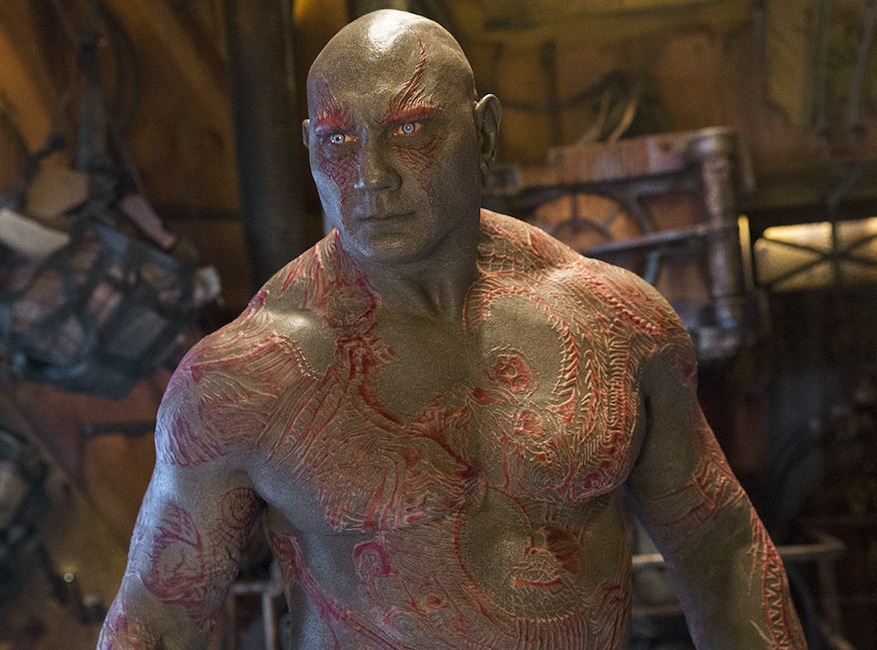 Marvel Studios/Kobal/Shutterstock
Dave Bautista
The retired pro wrestler made his acting debut in a 2006 episode of Smallville, playing an alien who sucked the bones out of people for nourishment. He made his feature film debut in the 2012 movie The Man with the Iron Fists and, since then, has gone on to join the Marvel Cinematic Universe (as Drax in the Guardians of the Galaxy franchise) , the 2015 James Bond franchise installment Spectre, Blade Runner 2049, and this year's Stuber. He'll be seen next in My Spy and Dune, both due in 2020.
Article continues below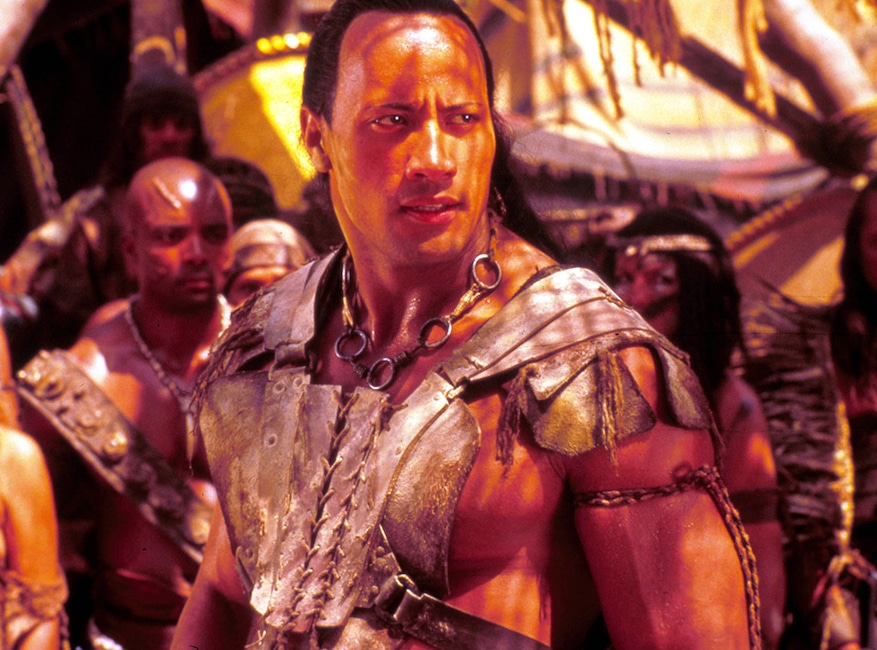 Moviestore Collection/Shutterstock
The Rock
After becoming one of the WWE's biggest stars ever, Dwayne Johnson made his segue into acting with an appearance as the Scorpion King in 2001's The Mummy Returns. After landing his first lead role in spin-off film The Scorpion King, he's gone on to become one of the most bankable actors working, joining the Fast and Furious franchise with 2011's Fast Five while also starring in films like The Game Plan, San Andreas, Central Intelligence, Moana, Jumanji: Welcome to the Jungle and Rampage. He's also been starring in HBO's Ballers since 2015.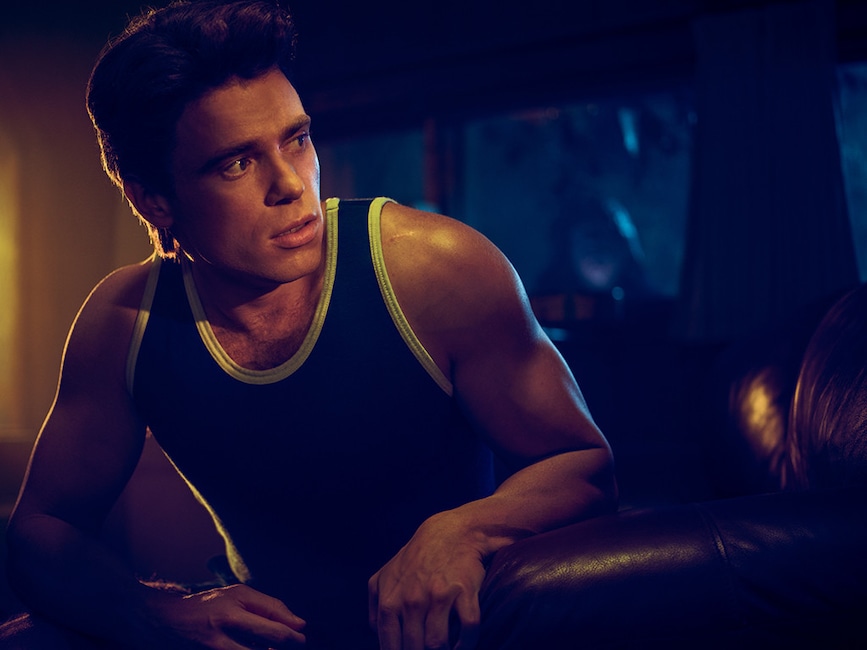 FX
Gus Kenworthy
The openly gay Olympic freestyle skier made his acting debut on Wednesday, Sept. 17 as a series regular on American Horror Story: 1984, the latest installment of Ryan Murphy's horror anthology on FX. He plays Camp Redwood counselor Chet Clancy.
American Horror Story: 1984 airs Wednesdays at 10 p.m. on FX.
Source: Read Full Article