How to Watch 'Batwoman' (In Case You Missed It Last Night)
If you're a functioning TV-binging woman, you've probably already heard about the CW's new series, Batwoman, starring none other than Orange Is the New Black's Ruby Rose, a badass queen here to revolutionize the superhero genre. Oh, and did we mention Batwoman is the first openly queer female superhero in the DC Universe? LOVE to see it.
So whether you're into Arrow, Supergirl, The Flash, and Legends of Tomorrow, or you're just here for your girl Ruby, here's everything you ned to know about the CW's latest addition to its Arrowverse lineup:
So, how does Batwoman play into the DC Universe?
Rose plays Kate Kane, Bruce Wayne's cousin, who takes over after Batman goes mysteriously missing from Gotham for three entire years. That's a lot of crime. Initially, the city of Gotham believes Kate is actually just Batman, returning to save the day.
Somehow, the people of Gotham are aware that 1) Batman has been missing for three years and 2) so has billionaire Bruce Wayne…but no one's the slightest bit curious. Do with that what you will—all I'm saying is we might need to check on these people.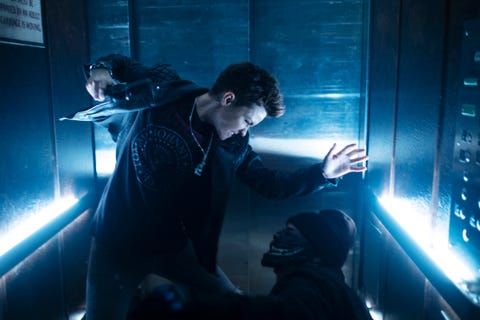 What's her story?
As a child, Kate was in a car accident caused by none other than the Joker, OFC. Batman saved Kate, but her mother and twin sister sadly didn't make it out before their car fell off a bridge.
Kate's father then founded the Crows, which is a private security company that Kate undergoes intense AF Navy Seal-style training to join.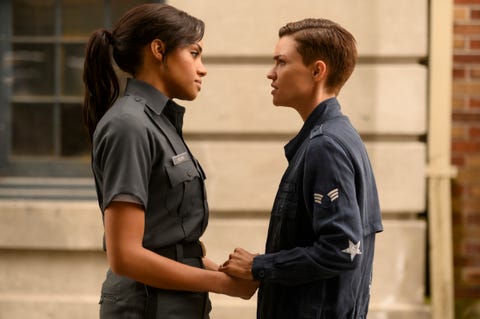 Crow's rules are f*cked up.
While at Crow Academy, Kate meets and falls in love with Sophie Moore (played by Meagan Tandy). But because same-sex relationships are banned at Crow, Kate is eventually exiled from the academy. Sophie signed a document renouncing her relationship with Kate, meaning she is allowed to stay. Sophie ends up graduating and marrying a man, but it kind of seems like the Kate/Sophie love story is not yet over. Stay tuned.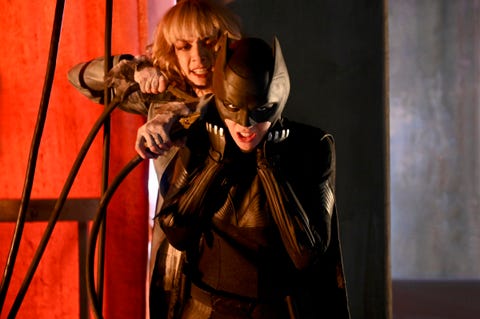 Who's the official Bad Guy?
Kate's archenemy is named Alice (played by Rachel Skarsten)—a crazy murderer who's obsessed with quoting Lewis Carroll in the absolute creepiest of ways. Alice, of course, goes after Sophie, causing Kate to take on her first mission as Batwoman.
OK I'm IN. How can I watch it?
If you can't tune in to the CW on Sunday nights at 8 p.m. you can buy each episode of first season on Amazon Prime Video the next day for $2.99 or the entire season for $29.99!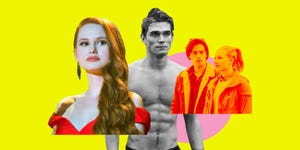 Source: Read Full Article