Kathy Griffin Was Diagnosed With Lung Cancer Weeks Ago – 'I'm Still a Little Bit in Shock'
Comedian Kathy Griffin will discuss her lung cancer diagnosis in an upcoming episode of ABC's Nightline, revealing that she was shocked about the diagnosis. Griffin announced on social media that she had lung cancer, adding that she had never smoked and that the cancer was contained to her left lung. She also shared that doctors are optimistic about her prognosis and she hopes to avoid chemotherapy and radiation.
Doctors diagnosed Kathy Griffin with stage 1 lung cancer only weeks ago
Griffin discussed her diagnosis with Nightline co-anchor Juju Chang. "Really just days ago, I think two weeks ago, I was diagnosed with cancer," Griffin revealed in an ABC News/Nightline preview clip. "So as a friend of mine said, how many kicks in the nuts can you take?"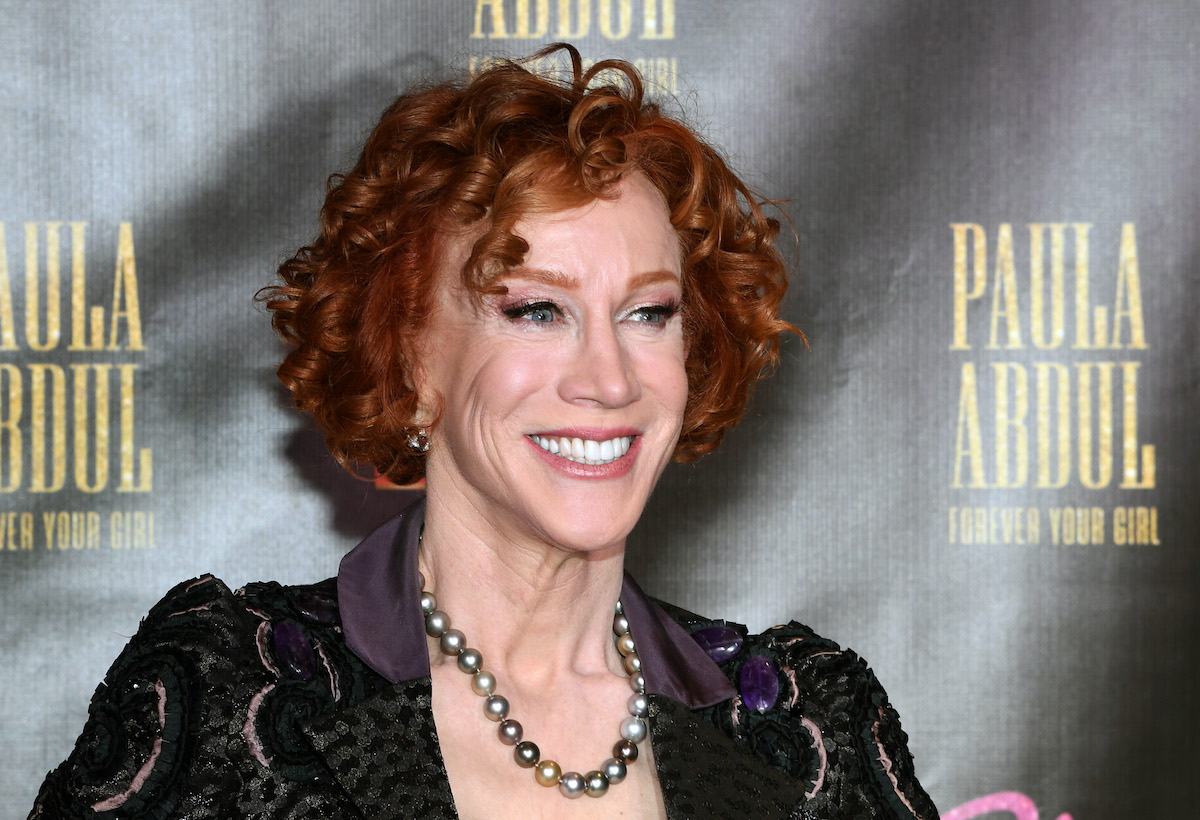 "And I'm like, my nuts are pretty strong, but it's a challenge," she continued. She reflected on being diagnosed with cancer, especially after the last year. "I was definitely in shock," she said. "I'm still a little bit in shock. Not denial. But I still like once a day I'll just turn to, like, nobody next to me go, 'Can you believe this sh–t? Is this a b–tch or what?'"
Kathy Griffin is optimistic she'll be back to work in a 'month or less'
Griffin's Instagram share about the diagnosis was positive and Griffin hopes to be back at work in a month or less. "The doctors are very optimistic as it is stage one and contained to my left lung," she wrote.
"I should be up and running around as usual in a month or less," she continued. "It's been a helluva 4 years, trying to get back to work, making you guys laugh, and entertaining you, but I'm gonna be just fine. Of course, I am fully vaccinated for Covid. The consequences for being unvaccinated would have been even more serious. Please stay up to date on your medicate cleck ups it'll save your life."
Fans and friends sent well wishes for a speedy recovery. "Praying for a speedy recovery," comedian Heather McDonald wrote. Michael Rapaport added, "SPEEDY RECOVERY." Friend and singer Carnie Wilson wrote, "All the best for your FULL RECOVERY!!!!!" 
Kathy Griffin thought she had coronavirus in March 2020
Griffin had a health scare in March 2020 when she thought she had contracted coronavirus (Covid-19). She discussed her frustration with the Los Angeles Times because doctors were unable to offer her a test. "The doctor was going through the boxes and going through the boxes (on a form) and she kept saying, like, 'Ugh, because of the lungs, the fever and the kind of cough… you don't meet the CDC requirements,'" she said.
"The realization when they told me the guidelines was, 'Wow … I now know not to come back unless my lungs are full with what feels like pieces of shattered mirror, unless I can't breathe and unless my fever is 103 …,'" she added. "They're not making the rules at all. That's a frightening feeling."
Griffin's Nightline episode airs at 12:35 am ET on ABC.
Source: Read Full Article