'KUWTK' Fans Are Convinced Kanye West Never Really Fit in the Kardashian Family
Rumors have been swirling that Kim Kardashian and Kanye West may be getting back together. But as far as anyone knows, the divorce papers are still filed at the LA courthouse. Until it's official, fans have to assume that the divorce is still on. Some of them are devastated to see Kimye split, but not all of them — in fact, some fans on Reddit think that West never really fit in with the Kardashian family.
Fans think 'KUWTK' got boring when Kanye West married Kim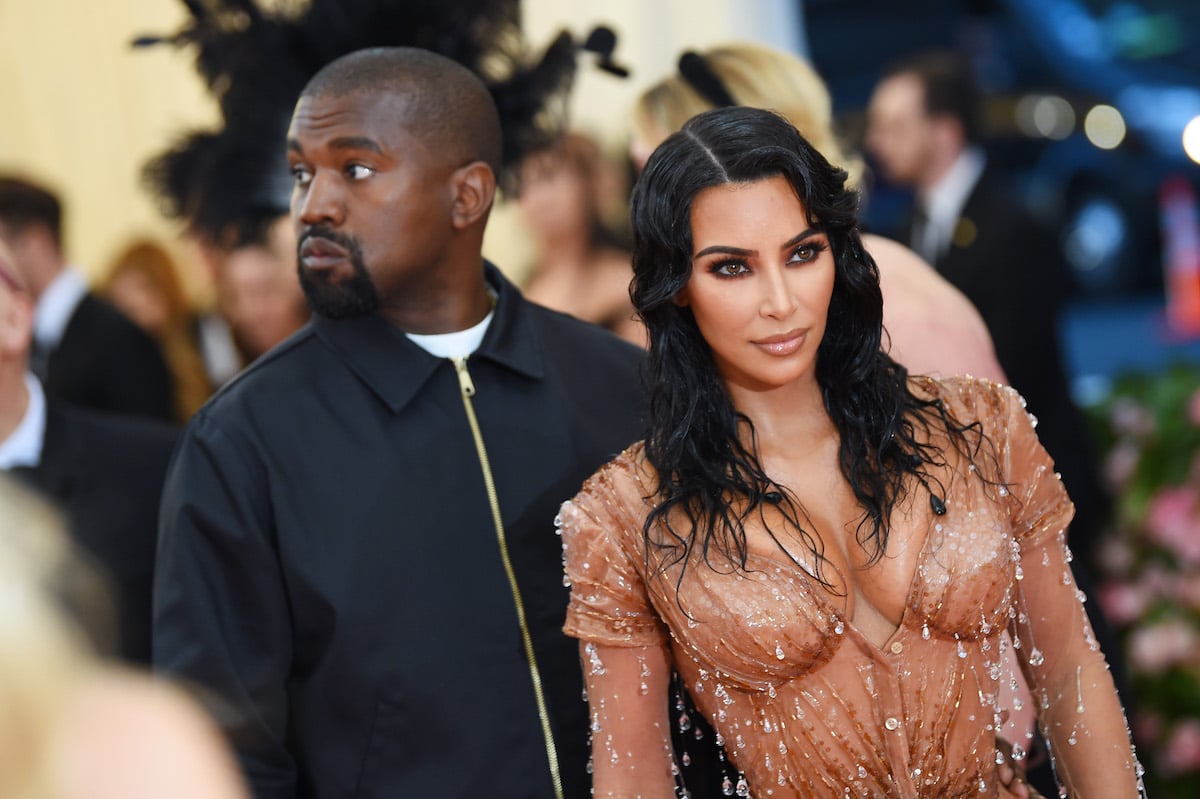 Keeping Up With the Kardashians ratings had been spiraling the last few years, and fans on Reddit dedicated to the show constantly complained about how the show is no longer interesting or relatable. In a recent post, one fan claimed they didn't think West fit in with the rest of the Kar-Jenner family. They also blamed him for the show going downhill. Other fans agreed. "I never put it together that it was, in fact, around the time Kanye appeared that the show got more boring and less relatable."
Fans seem to think that although West brought newfound fame to the family, he also changed them for the worse. According to one fan, he "took away their individuality and openness." West elevated the family, but they lost a lot of fans on their climb to the top. It may have even led to the downfall of Keeping Up With the Kardashians.
Kanye West definitely changed a lot about Kim Kardashian
It isn't wild to think that West may have influenced Keeping Up With the Kardashians. Kim has admitted that he completely changed her style when they got together. Apparently, West came over and basically threw out all her clothes. Kim was upset to see everything go, but she embraced his influence with open arms.
West's changing style may have influenced their divorce. While Kim was still embracing the high fashion looks he'd introduced her to, Kanye was having a religious enlightenment. The two fought over her 2019 Met Gala dress. The "Jesus Walks" rapper claimed the outfit was too sexy for a married mother of four. Kim told him that she only dressed that way thanks to his influence.
Although West wasn't that into the show, he may have influenced how Kim wielded her executive producer power. She may have changed the style of the show to be more in line with her husband's aesthetic. If that's the case, the new Hulu version of the Kardashian show may be a return to the old style.
Did Kanye West get along with the Kardashian family?
West didn't often appear on Keeping Up With the Kardashians. He seemed reluctant to do reality TV, even though he married a reality TV star. Some fans got the idea that West didn't really get along with the other two Kardashian sisters, Khloé and Kourtney Kardashian. He never confirmed or denied those rumors, and the Kardashian sisters always show public support for West.
However, during a twitter rant in 2020, West referred to his mother in law, Kris Jenner, as "Kris Jung-Un." Essentially, he was comparing his mother in law to the brutal North Korean dictator Kim Jung-Un. That seems to make his feelings about the KarJen matriarch clear. Although he might not be sour on Khloé , Kourtney, or the Jenner sisters, he seems to resent Kris. He's never apologized or explained his "Kris Jung Un" nickname, and Kim filed for divorced shortly after.
Source: Read Full Article