'KUWTK:' Will Rob Kardashian Ever Re-Join the Show?
Rob Kardashian was once one of Keeping Up With the Kardashians' most exciting cast members. He often created some of the show's funniest scenes alongside Scott Disick, who had been dating Kourtney Kardashian at the time. The two often got into fun trouble together, which gave viewers a laugh. But over time, Kardashian began to lose control of his weight, his relationships crumbled, and he receded from the spotlight. Will he ever rejoin the show?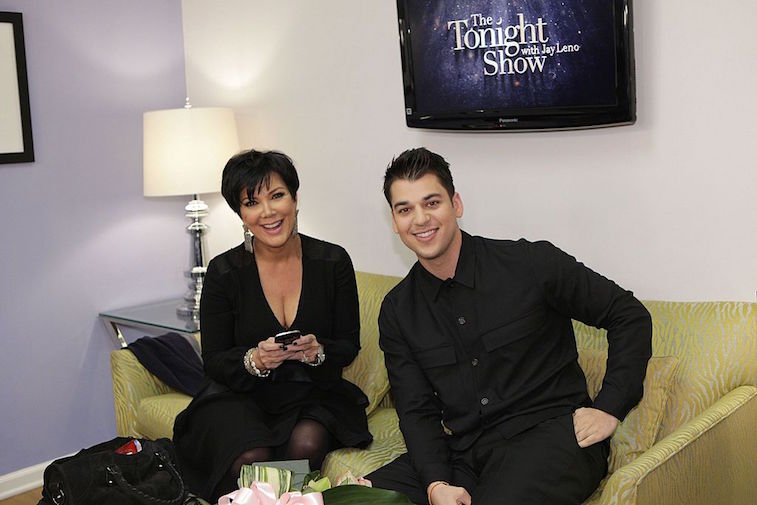 Kardashian was once a fan favorite on the show
When KUWTK first premiered, Kardashian was one of the show's main cast members. At the time, Kim, Kourtney, Khloe, and Rob Kardashian were the main characters, and Kendall and Kylie were still a bit too young to have a pivotal role. Kardashian and Disick, Kourtney Kardashian's then-boyfriend, often created fun — and sometimes not fun — storylines on the show. The two had a love-hate relationship. Who can forget the time they got into a fist fight in Las Vegas? But who can also forget the time they went baby shopping for Mason and tried to share a crib? They kept everyone laughing, but Kardashian didn't remain a part of the show for long.
Kardashian eventually put on a lot of weight and receded from the spotlight
While KUWTK was just getting started, Kardashian was starting to struggle with his personal life. He and longtime girlfriend Adrienne Bailon (you might know her from The Cheetah Girls) broke up, and Kardashian had a hard time dealing with the loss. That, plus a struggle with his mental health, contributed to Kardashian's life somewhat spiraling. His sock line also wasn't doing well, and he started to put on a lot of weight. Slowly, he began to retreat from the spotlight while his sisters were only shining more and more. Eventually, he stopped appearing on the show altogether.
Kardashian has been working on himself and spending more time at the gym
Though Kardashian has been out of the limelight for several years, his sister, Khloe Kardashian, recently said that he's been working hard on himself. Entertainment Tonight spoke with Khloe Kardashian and Disick about Rob Kardashian's life. "Rob is doing great, he really is," his sister said. "… He's worked out for like the past five days or so and he's kicking a–, and I just want Rob to do what's best for him and what makes him happy." Disick said that Kardashian has been going to his sister Kim's house to exercise and is finally starting to get back in shape.
It's possible he will make a comeback once he gets his physical and mental state where it needs to be
While there isn't currently any talk of Kardashian returningto the show, the news about him getting his life together makes fans hopefulthat he will one day become a cast member again. The most important thing isthat Kardashian gets to a place where he is physically and mentally healthy. Oncehe does that, he might be more willing to reappear on KUWTK. For now, we're only rooting for Kardashian's health, but ifa comeback comes after, we're totally here for it.
Source: Read Full Article