'Law & Order: SVU': Mariska Hargitay Shares Behind-The-Scenes Photos
Mariska Hargitay has played Lt. Olivia Benson on Law & Order: SVU since the show's very first episode. She is an integral part of the show, and fans can't get enough of Benson taking down the bad guys. Season 21 is right around the corner, but information is limited on the upcoming season. The actress continues to delight with behind-the-scenes photos from the much-anticipated season 21. Hopefully, they will be enough to hold fans over until the show premieres next month.
Mariska Hargitay shared behind-the-scenes images
Hargitay shared a few photos to tide fans over via her Instagram of her as Benson. "Sneak peak of a few #BTS @nbc #SVU #PublicityPhotos #MonitorShots @nbcsvu #Season21 #Benson #BensonsBack #Hargiposes #LightsCameraAction #SVU21 #AndItFeelsSoGood," she captioned one of her photos.
Another photo shows Hargitaywith her co-stars Ice-T, Peter Scanavino, and Kelli Giddish smiling for the camerawhile on set. "Back at it. #Season21 #Squad #LeightsBackOn #FinLiviaRolIsi,"Hargitay captioned the image.
Ariel Winter will appear in the upcoming season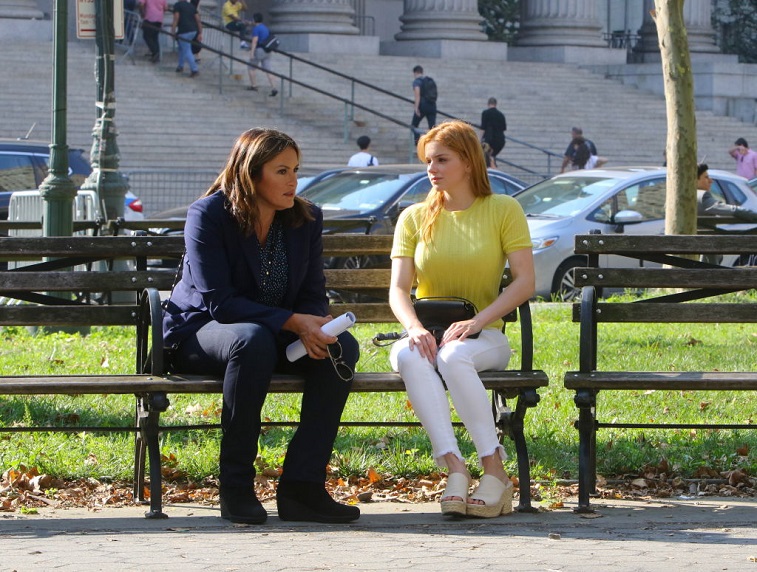 Ariel Winter will reportedly have a role in the upcoming seasonof Law & Order: SVU. She was spotted filming in New York City withHargitay. Winter had strawberry blonde hair and paired it with a short-sleevedtop and white pants. Hargitay was seen putting an arm aroundWinter.
Winter has already teased the work with a post on Instagramof her new hair. "Filming something new that I'm really excitedabout," she captionedthe image. Fans are excited for the episode to premiere and see how it will allplay out.
Mariska Hargitay and Ice-T were spotted filming in Manhattan
Hargitay and Ice-T were spotted last month filming scenesfor the upcoming season in Manhattan. Hargitay wore a trendy all black outfitcomplete with boots and a sleek jacket. Ice-Tsported a blue-button up with dark jeans and a navy jacket. The photos showedthe pair having fun on set while working at the same time.
The 21st season of 'SVU' sets a new record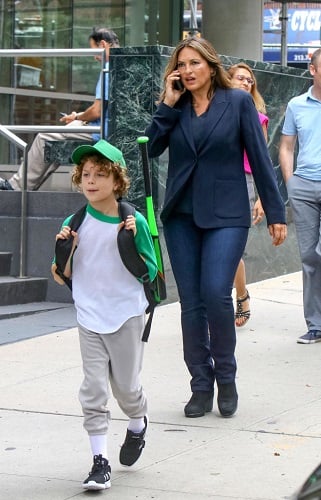 With the renewal of SVU came a new record for theshow. The 21st season makes the show the longest-running prime-time series todate. Those working on the show, including Hargitay, couldn't be prouder of thework they have accomplished over the years.
"I'm deeply proud to be a part of this groundbreaking show,and humbled to make television history today," said Hargitay."The longevity and continued success of SVU is a testament not only to theshow's powerful storytelling and ability to connect with viewers, but to itsnecessity. We have told important stories for 20 years, and we will continue totell them."
When will season 21 of 'Law & Order: SVU' premiere?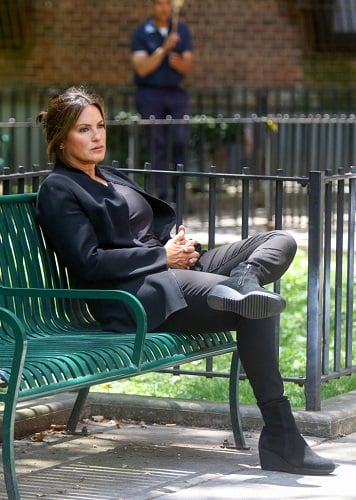 Law & Order: SVU premieres on September 26 onNBC. Fans can stream every episode of the series on Hulu with an active subscriptionin the meantime. All of our favorites will be returning for the new season, includingFin Tutuola (Ice-T), Amanda Rollins (Kelli Giddish), and Dominick "Sonny" CarisiJr. (Peter Scanavino) alongside Hargitay.Fans won't have to wait much longer to watch their favoritedetectives clean up the mean streets of New York City. Benson and the rest ofthe detectives will be back living their lives and helping others next month.
Source: Read Full Article