'NCIS': The One Character Fans Wouldn't Mind Leaving For Good
Poor Eleanor Bishop. She paves the way for fans' beloved Ziva to return to NCIS and she still can't catch a break. For that matter, Dr. Jack Sloane, despite being played by noted actress Maria Bello, doesn't get much love from viewers either.
Not everyone can be a Leroy Gibbs or a Ziva David, but no matter how long shows stay on the air, and no matter how talented the actors might be, some TV characters just never catch on.
Anybody remember Chuck from Happy Days, the other Cunningham son that wasn't Richie? No? Don't worry. Even the show itself forgot when it had its finale in 1984 after 10 years on the air.
NCIS still rolls along and is now entering its 17th season as fans breathlessly await more information on Ziva's return. Will this be the year that Eleanor and Jack catch on? Or will they still linger in the shadows?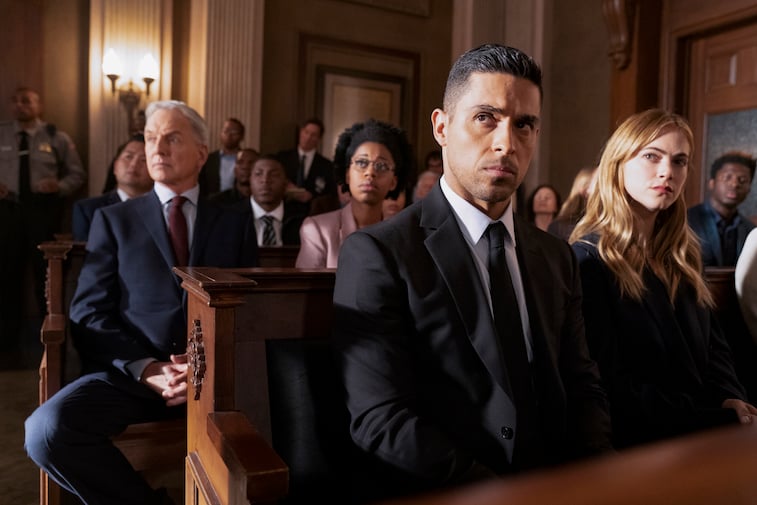 Fans can get enough of Eleanor Bishop
Ellie Bishop, played by Emily Wickersham, joined the show in Season 11 as an NSA analyst who is described as a "reclusive data freak." Is it that fans don't like math nerds?
To hear a fan group on Reddit talk, Ellie just isn't that interesting. One says she "is not an awful character, but also not a really interesting one. I always thought the only interesting thing about her is that she might get together with another NCIS agent (Torres) but her backstory is pretty lame."
Another said, "It's like they brought her on with these skills and backstory, then turned her into another neutral placeholder character."
Regardless, Wickersham still does well for herself, as any actress with a significant part on a long-running show usually does. She has an estimated net worth of $2 million in 2019. And at least Ellie did find Ziva's letter that proved she was still alive.
Jack Sloane isn't as exciting as Maria Bello
Bello made a name for herself in movies in the late '90s and early aughts with memorable roles in Permanent Midnight with Ben Stiller in 1998, the Mel Gibson movie Payback in 1999, the hit Coyote Ugly in 2000, The Cooler in 2003, and David Cronenberg's acclaimed A History of Violence in 2005. She scored Golden Globe nominations for those last two.
So the problem with Jack Sloane, an NCIS senior special agent and operational psychologist, shouldn't be Bello's talent. One of the Reddit posters who didn't like Ellie said of Jack, "I just think since she's often not that involved in cases she's not that interesting."
Interesting or not, Bello's contract has her staying with the show through at least 2020. However long she stays, she has a net worth of about $8 million.
The characters fans can't get enough of
Just to balance the scales and not harp on the negative, there are a number of characters NCIS fans do love. One of these is doubtlessly Ziva David (Cote de Pablo) who stunned and delighted many with her appearance in the finale after a six-year absence. And she will return for at least part of next season to elaborate on the reasons for her return.
It should come as no surprise that fans love Leroy Gibbs, not least because he's the lead and not least because he's played by a veteran like Mark Harmon. Harmon tried to take a vacation in Europe once, only to find that Gibbs is quite recognizable overseas as well.
Probably not far behind Gibbs is Timothy McGee, played by Sean Murray. He has longevity in his favor too, since Murray has been on the show almost as long as Harmon.
Source: Read Full Article