Netflix Just Dropped a New True Crime Docuseries Called 'Narcoworld: Dope Stories'
Oh, hello you little true crime aficionado. Let me guess: it's the weekend, which means you're lurking the web for a thrilling new documentary to watch while you snuggle up on the couch under your favorite floofy HomeGoods blanket. Well, Netflix just dropped a new docuseries, Narcoworld: Dope Stories and it's probably exactly what you're looking for.
As you can probably guess from the title, Narcoworld: Dope Stories is about drugs. Except, unlike most docs that focus on a single issue or location, this one is pretty global. Narcoworld takes a look at drug scenes all over the world, and tells the stories of drug dealers and users, as well as the authorities. It's equal parts dramatic and shocking. Seriously, even the trailer is able to pack a considerable amount of action into a minute and 18 seconds. (BTW, the trailer is in Portuguese, but just pop on some subtitles. Because the series covers locations across the world, there are tons of languages spoken throughout.)
Watch It Now
First thing's first: there are four episodes.
Listen, I know that "quality over quantity" is a thing for a reason, but everyone knows that one of the most important elements of bingeability is quantity. Narcoworld only has four episodes, and each one is about 40 minutes long. Obviously, this isn't ideal (10 episodes or bust, am I right?), but rest assured. This docuseries isn't going to leave you with crazy cliffhangers.
Each episode focuses on a different location.
Narcoworld starts out by investigating meth around the United States and Mexico border. Then, the second episode goes to Spain and France. Episode three is all about Brazil, and the last one heads to the U.K. to look at the use of drugs at music festivals.
Side note: I feel like I should warn you that if you feel any type of way about creepy masks…you should pass on this one. There are so many creepy masks. It's alarming.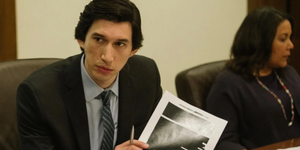 Source: Read Full Article