'Normal People': Paul Mescal Kept 1 of Connell's Most Talked About Accessories For an Adorable Reason
Paul Mescal — a 24-year-old Irish actor — burst onto the scene this past year in Hulu's Normal People. Based on the 2018 novel of the same name by Sally Rooney, Normal People follows the complex relationship of students Connell Waldron (Mescal) and Marianne Sheridan (Daisy Edgar-Jones).
Connell is a rich character full of contradictions on the Hulu series, so Mescal made sure not to miss any book detail that he could bring to the screen. In fact, he insisted that Connell have this one specific accessory. Then he kept it when filming wrapped for an adorable reason.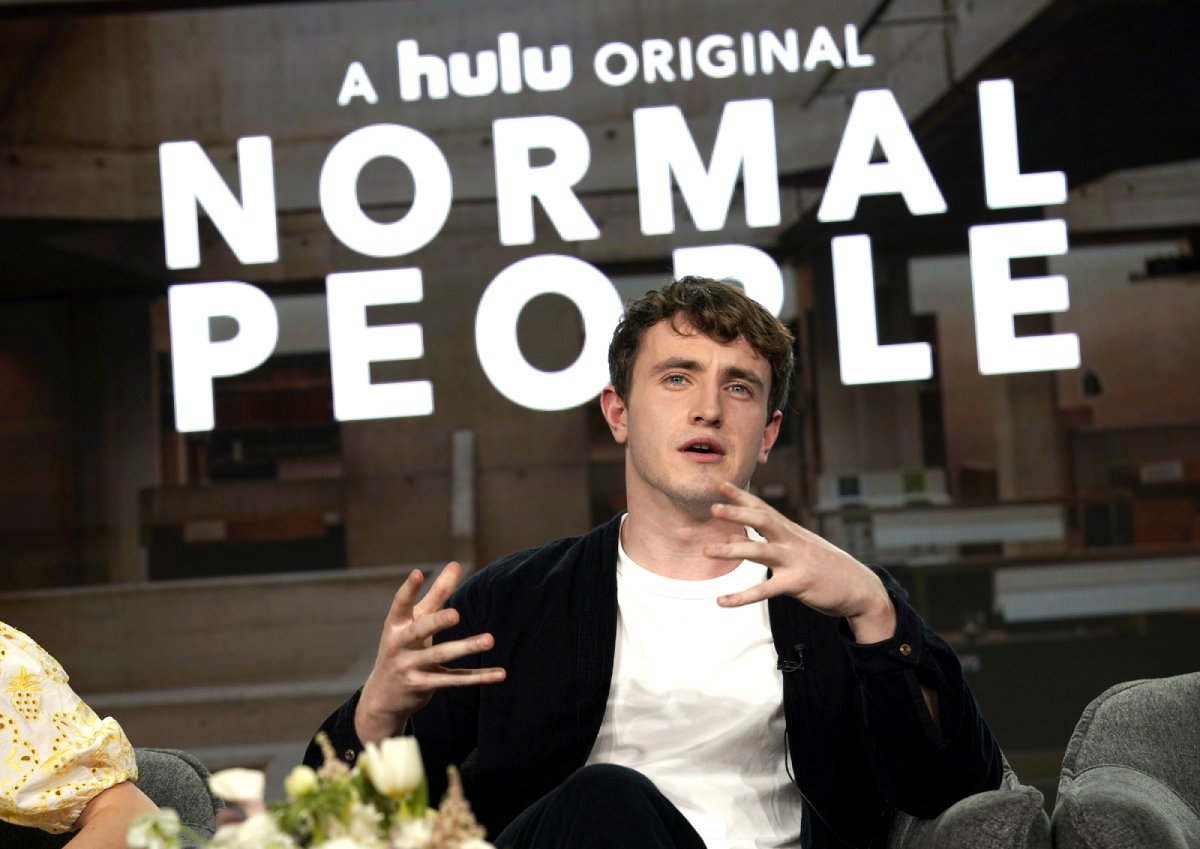 Paul Mescal says that part of his character's identity in 'Normal People' is a simple piece of jewelry
When fans meet Mescal's character in Normal People, the young Irishman is finishing up his time in secondary school before moving on to college. As The Cut notes, Connell is a "devastatingly sexy Irish hunk" who has zero ability to communicate. This is why he stays quiet when the oddball Marianne gets bullied.  But he definitely has his fair share of good qualities.
The tough and muscular Connell has swoon-worthy green eyes and a soft smile. He's athletic and popular. And he wears a thin, silver chain that's draped around his thick neck.
His appearance is full of paradoxes, with his tough exterior masking his true gentle and tender nature. And, that delicate piece of jewelry against his muscular physique has become a fan-favorite accessory. It's also part of the character's identity.
"It's absolutely part of Connell's identity. If another character wore one, it would be totally jarring. With Connell, it fits like a glove or something," Mescal said.
Paul Mescal insisted that his character wear the silver chain
In Rooney's book, the character of Connell wears a chain, which is why Mescal wears one on the show. The young actor insisted on this detail during costuming, and it ended up making him an accidental sex symbol.
Mescal recently addressed Connell's most talked-about accessory during an interview, and he says that he never intended for the piece of jewelry to become such a big part of his character. It just happened.
"It wasn't something that we put any focus on during filming. I think there has been a kind of leaning on the sexualizing of it, which has been a little bit difficult to adjust to." Mescal said, according to The Cut.
He admitted that he really didn't know what to say about the situation, except that "it's a chain, and it's a chain referenced in the book, and it's a chain Connell wears." He then added that "it's not something I lie in bed thinking about at night."
Paul Mescal kept the chain after filming and gifted it to his 'Normal People' co-star
Even though Mescal doesn't think much about his character's jewelry, the Normal People showrunners certainly did. They would deliberately show off the chain via camerawork. In the eighth episode, there was an entire scene that featured a close pan of Connell's "wee silver chain."
After they wrapped shooting on the series, Connell reportedly kept the popular accessory. He did this because he wanted to give it to his co-star as a gift.
However, Mescal revealed in a recent interview that Edgar-Jones "lost the f**king chain" after he gave it to her.
The entire series of Normal People — which features 12 episodes — is available exclusively on Hulu. Mescal will soon be making his feature film debut in The Lost Daughter, which will also mark the directorial debut for Maggie Gyllenhaal.
Source: Read Full Article