People Think The 'Masked Singer' Bulldog Is Michael B. Jordan and Why Does It Make Sense
If you've been dedicating your Wednesday evenings to something other than season 5 of The Masked Singer, then you've been missing out on a whole lot of weird. (Also, I don't mean to judge, but what TF else is there to do right now?) So far this season, FOX execs have stretched the definition of "celebrity" to its absolute limits while keeping Nick Cannon locked away somewhere, and fans have been introduced to even more furry freaks than in seasons past, thanks to the new wildcard round.
We've already met the Orca and the Crab, who have gone up against the remaining OG competitors—Piglet, Seashell, Robopine, Black Swan, Russian Dolls, and Chameleon—for the title of Masked Singer champion. Tonight we were introduced to the bedazzled Bulldog, who has a penchant for wearing gold lamé and is really freakin' tall. Who's the mutt behind the mask? Fans have just as many theories as Niecy Nash had dog puns, which is truly saying something.
The Clues
Here are the highlights from the clue package that could paw-sibly point to the D-list celeb in the doggie costume. (Sry, couldn't help myself.)
The Performance
For his big debut, the Bulldog went with "Candy Girl" by New Edition, and while the vocals weren't exactly wow-worthy, Fido def had moves.
The Theories
Andy Samberg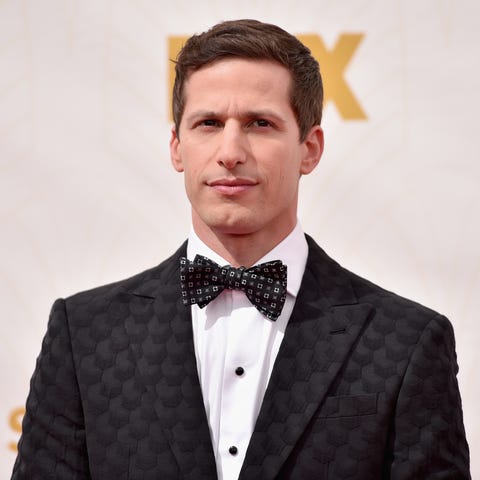 It's possible that "B99" dog collar could be a nod to Brooklyn 99 star Andy Samberg. The Bulldog also used the Saturday Night Live catchphrase as a clue, and Andy is an SNL alum. But personally, this theory gets a no for me, dawg.
Chris Rock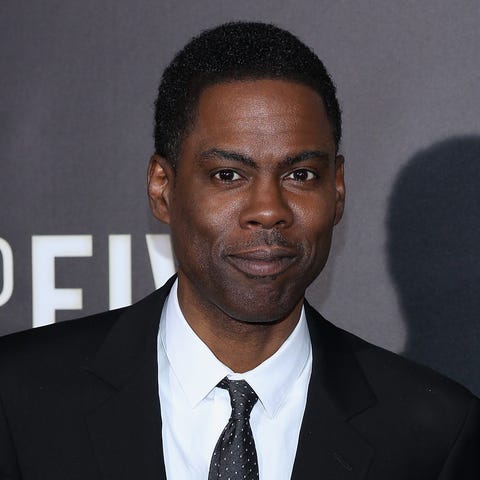 Another SNL alum who could possibly be behind the sparkly snout: Chris Rock. Chris starred in the football comedy The Longest Yard, which could explain all the football clues, as well as the '90s flick Dogma, which could account for the dog costume (because, ya know, dog? Dogma?). Yeah, I'm not convinced, either.
Eddie Murphy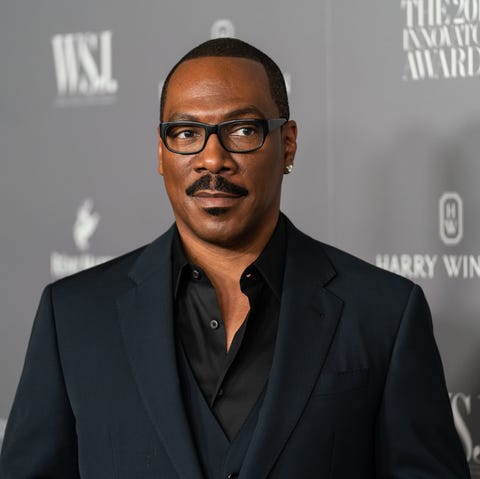 The metallic mutt could alsoooo be SNL alum Eddie Murphy, who—you might have forgotten—can actually sing. (Remember all the bangers Donkey performed in Shrek and its sequels?) But pls don't ask me how all those football clues fit in, because I don't have an answer.
Michael B. Jordan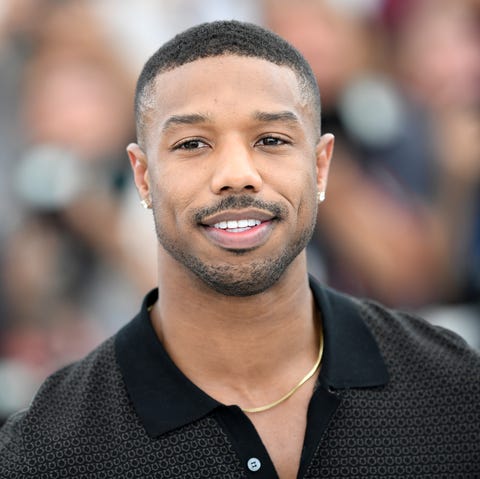 Kay, so full disclosure, I LOLed when Robin guessed MBJ, but I'll admit he could be on to something. On top of being crowned 2020's Sexiest Man Alive by People (well well welllllll deserved, IMO), he also played the Human Torch in 2015's Fantastic Four. And let's not forget that he starred in Black Panther (the Bulldog said he took on panthers) and he appeared in an Amazon "Alexa" commercial during the 2021 Super Bowl. Plus, MBJ kicked off his career on Friday Night Lights (well, after The Wire, that is). I know what you're thinking: Why would the sexiest man alive ever agree to bop around on TV dressed like an oversized French bulldog who moonlights as a mob boss? Your guess is as good as mine!
So in conclusion, the most convincing guess is also the least likely. Bye!!
Source: Read Full Article