'Power Book IV: Force': 50 Cent Says the Show Will 'Blow the Wheels off People'
The Power Universe would not be the same without Joseph Sikora portraying Tommy Egan. From the pilot episode of Power, Tommy made his presence known. The hot-headed best friend and business partner of James "Ghost" St. Patrick (Omari Hardwick), Tommy thrived in their drug organization. Tommy was fueled by his temper and power. Unlike Ghost, Tommy had no desire to live his life on the straight and narrow.
The third spinoff in the Power Universe is Power Book IV: Force. We're going to see Tommy branching out on his own in a brand new city. With Ghost's death and his business in shambles, Tommy's going to see if he can achieve things on his own.
Though Force hasn't debuted just yet, Power Universe executive producer, Curtis "50 Cent" Jackson says that fans are in for a wild ride.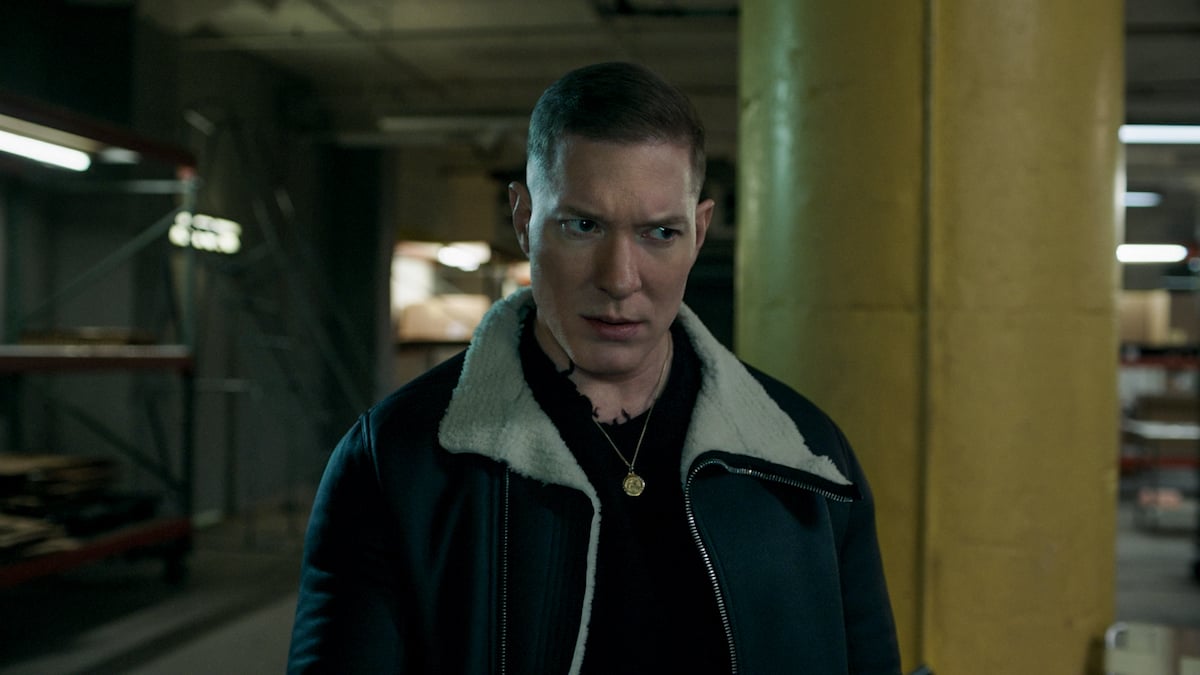 'Power Book IV: Force' will premiere in early 2022
With Power Book II: Ghost Season 2 on the way and the stunning conclusion of Power Book III: Raising Kanan Season 1, fans are anticipating Tommy's return. Though they have not given us an exact release date just yet, Starz has revealed that Power Book IV: Force will debut in early 2022.
"It definitely is in terms of its violence and sexuality very old school Power," Power Universe creator Courtney Kemp told Deadline. Sikora has how own opinions about his show. "It's really f—ing good," he told Entertainment Weekly. "People are going to love it. think that it's going to take all facets of Tommy that we've built up to until now to not only survive but to potentially thrive — and to potentially leave. You don't know if it's going to be one city and then another city and if he's going to keep bopping or what connections need to be made."
We've never quite seen Tommy out of his element before, but Chicago is a whole different beast than New York City.
50 Cent says 'Power Book IV: Force' will 'blow the wheels off people'
Power Book IV: Force recently wrapped filming its first season and 50 Cent is already hyping up the show, though the premiere is still months away. The executive producer shared a photo of himself with Sons of Anarchy alum, Tommy Flannagan, on Twitter captioning the photo, "POWER Book IV FORCE is wrapped, expect me to keep raising the bar. TOMMY! In Force, Flannagan stars as Walter Flynn, the head of the Irish crime family in Chicago.
Now, 50 Cent is giving fans even more details about the upcoming series. "Tommy's show is the true, organic spinoff," he told Express. "We'll see some interesting things from that, I expect that to blow the wheels off of people."
Sikora and Kemp have also hinted that the show could intersect with Power Book II: Ghost.
Joseph Sikora based Tommy Egan on 50 Cent
Sikora has always said that Tommy is the most honest person in the Power Universe which has aided in his survival. Interestingly enough, Sikora based the character on 50 Cent, specifically the rapper's "How To Rob" era. In an interview with Jalen Rose for the New York Post's Renaissance Man podcast he said that he watched and studied "dozens and dozens, maybe even hundreds of hours of 50 Cent interviews; that the cadence, word choice, the feeling, the vibe is a lot of it."
Source: Read Full Article