'Prodigal Son': When Does Season 2 Premiere on FOX?
Season 1 of Prodigal Son ended with a murderous finale that left viewers with plenty of burning questions. Here's what we know about season 2 of the FOX series, including the premiere date, potential storyline, and cast additions.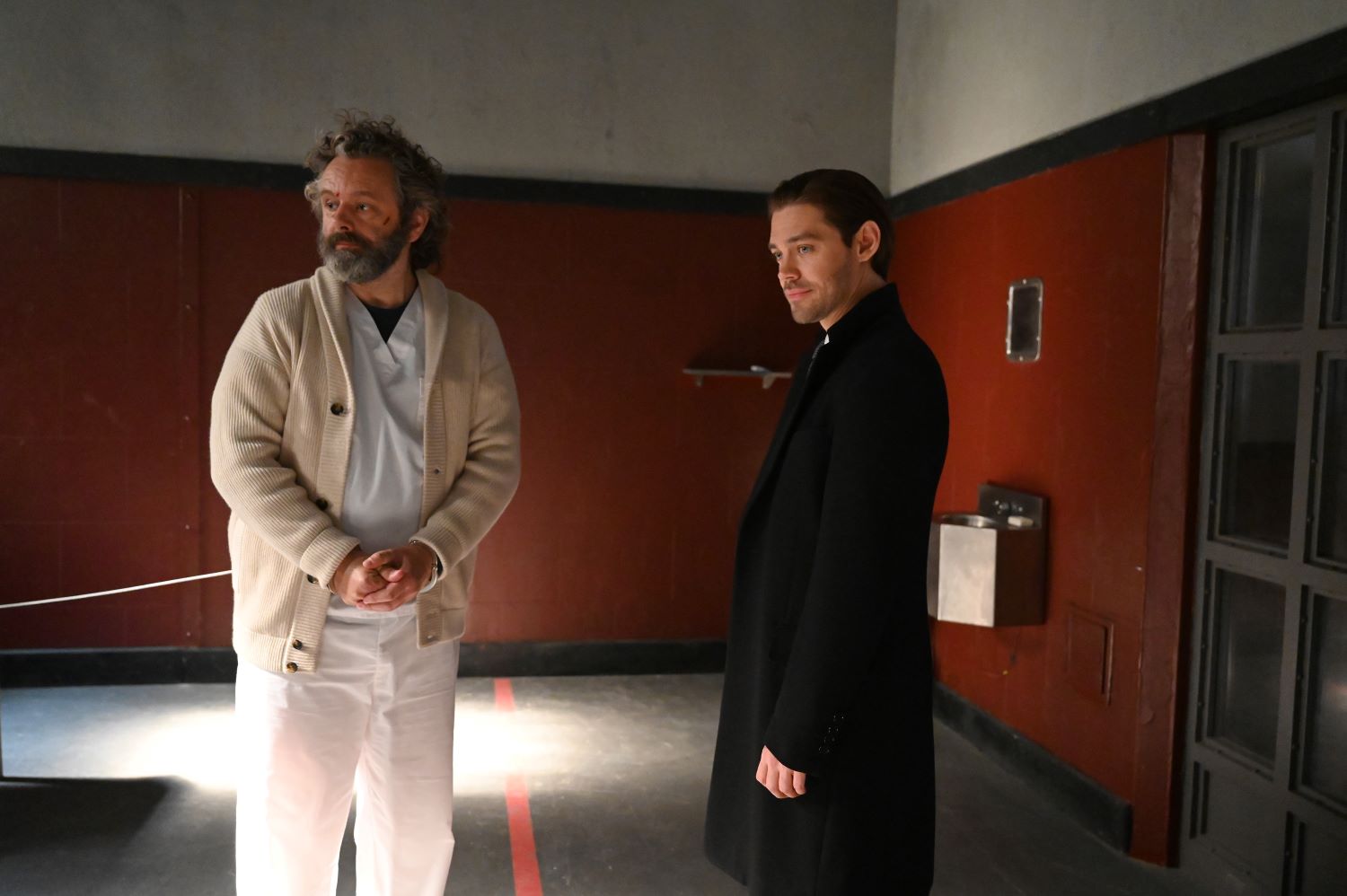 'Prodigal Son' returns to FOX in January
The first season of Prodigal Son premiered in September 2019 and ran until April 2020. If things had gone according to schedule, the new season would have dropped sometime this past fall.
But due to the COVID-19 pandemic, TV productions all around the world were forced to shut down. And many shows didn't resume filming until the summer of 2020.
It's been over a year since Prodigal Son first debuted, But luckily, fans won't have to wait much longer to dive back into the Whitly family drama. Season 3 premieres on Tuesday, Jan. 12, at 9 p.m. EST on FOX. New episodes will air weekly on Tuesdays and will be available to stream on the FOX app and website the following day. 
Where did season 1 leave off?
Season 1 of Prodigal Son allowed viewers to dive into the mind of serial killer Dr. Martin Whitly (Michael Sheen) and his investigator son, Malcolm Bright (Tom Payne). Still burdened by the disturbing events of his childhood, Malcolm was finally able to piece together the mystery of the woman in the box in the season finale.
But, as it turned out, Dr. Whitly wasn't the villain Malcolm was looking for. His mom's friend, Nicholas Endicott (Dermot Mulroney), was the real killer. And Malcolm's sister, Ainsley (Halston Sage), ended up killing Endicott to save him.
Catherine Zeta-Jones joins the cast of 'Prodigal Son' for season 2 
Academy Award-winning actor Catherine Zeta-Jones will face Michael Sheen's serial killer character when Prodigal Son returns for season 2. She will play Dr. Vivian Capshaw, a psychiatric doctor charged with supervising Dr. Whitly.
As reported by EW, Dr. Whitly will leave his cozy hospital room and be placed on infirmary duty. Dr. Capshaw will oversee his daily responsibilities while assigning him menial chores. But when she sees his medical prowess, the psychiatrist will develop a newfound respect for the killer surgeon.
"An extraordinary talent, Catherine Zeta-Jones, is the perfect foil for the brilliant Michael Sheen," FOX Entertainment President Martin Thorn suggested. "I can't wait to see these two greats go head-to-head in a season that is bound to raise the bar set by an outstanding season one."
True Detective star Michael Potts will join the cast as Dr. Whitly's new therapist, Dr. Brandon Marsh. And Tony Award winner Christian Borle will take on the role of Friar Pete, an extremist friar-turned-serial killer who Malcolm consults for one of his cases.
"Season Two picks up with Bright's personal life in disarray after his sister Ainsley's shocking actions in the Season One finale," the Fox synopsis for season 2 reads. "Now, he must 'take care' of her and protect his mother, Jessica Whitly (Bellamy Young), from a secret that could tear the family apart all over again! Further complicating matters, Martin seeks to deepen his relationship with Bright, his prodigal son, but forging this bond leads to shocking twists and revelations."
Source: Read Full Article