'RHUGT': Michael Burchill Sets the Record Straight About His Marriage and the Shot He Did With Luann de Lesseps
Triton Villa concierge, Michael Burchill became the breakout star of The Real Housewives Ultimate Girls Trip, especially after he had Luann de Lesseps do a shot he held in his mouth.
Burchill quickly became an object of (everyone's) affection on RHUGT as the single women on the trip flirted with him. At one point, de Lesseps felt pretty confident that he was flirting back – but they quickly learned that Burchill was married. In fact, he's happily married and recently opened up about the sudden fame and reaction to the shot with de Lesseps.
Michael Burchill from 'RHUGT' blasts inaccurate reports about his marriage
Burchill shared a video on Instagram, revealing that inaccurate and wild depictions of his marriage are being published. His wife, Kate sat nearby but off-camera.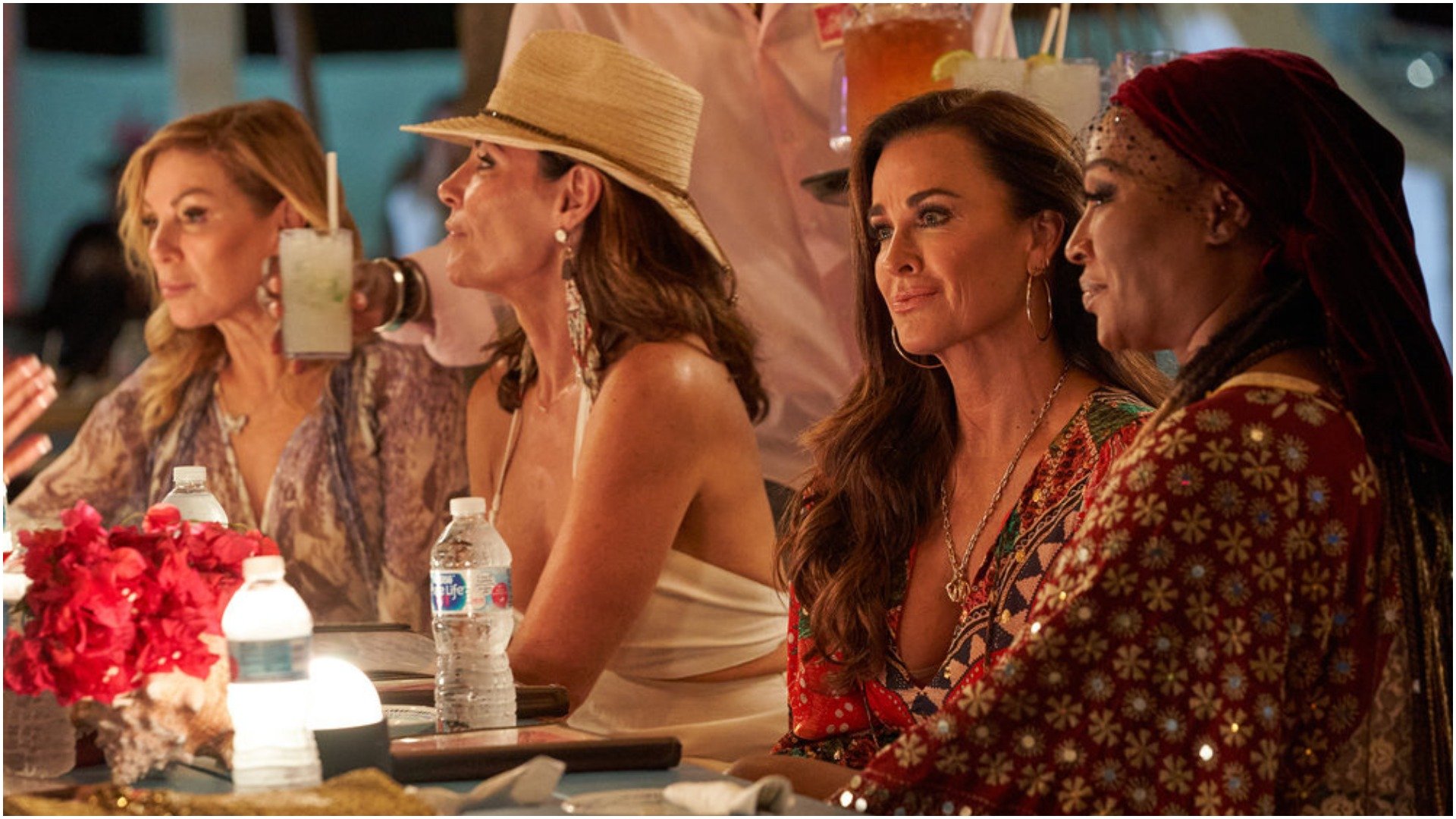 "She doesn't want to be on screen, which is cool, and I respect that because that's just not really her thing," Burchill said in the video. But trust me, this isn't like one of those, 'I have a Canadian girlfriend' situations like she's really my wife and she's right next to me, right? Yes. OK, cool. But that article, because there was just like a really crazy article online, right?"
Michael Burchill wants to keep some of his private life, private
Burchill revealed that an article explored his life and it was filled with gross inaccuracies. "And like this, they spoke about a bunch of things about us and it was crazy," he continued. "Like the sh*t that they came up with was just like they went so deep into everything, like into my life, my upbringing, my family. Like, it was f**king crazy. Anyway, um, so much of it was totally like, totally wrong. Like total bullsh*t. You need to do a better job. I actually don't you guys are fine."
"Um, what was it?" he added. "So like one of the things it was like we met in 2009. That's not true. That's not true. We met in 1999, and it's actually a really good story that when we were 12 years old, so do the math on how old I am because you got my age wrong. So we met in 1999. We were 12 and it was in school and we kind of like, were sweethearts then? Yeah, yeah, we were like 12. So Kate and I are going to make a pact. She doesn't want to be on screen."
The couple is working through the shot with Luann de Lesseps on 'RHUGT'
Another fan asked, "Is Kate pissed after watching you with Luann? Did you watch episode 4?" Burchill said the couple is working through seeing the moment on the show. "No we haven't seen it yet. I was totally open with Kate while filming. The attention has put us in a bit of a spin. We're working through it."
He later shared another video where he is jewelry shopping for his wife. A fan commented, "Hmmm guess ur wife seen the episodes huh."
Source: Read Full Article