'Selling Sunset' Season 5: Jason Oppenheim and Chrishell Stause Aren't the Only Couple That Didn't Last
Selling Sunset Season 5 showcases the highs and lows of real estate couple Jason Oppenheim and Chrishell Stause's relationship, including their December 2021 breakup. However, they're not the only Oppenheim Group couple whose relationship didn't last through the season. Find out which other relationship ended shortly after Jason and Chrishell's. 
Chrishell Stause and Jason Oppenheim's relationship is a focus in 'Selling Sunset' Season 5
The fifth season of Selling Sunset reveals the beginning of the couple's relationship on their trip to Greece. The couple was all anyone could talk about at the office. This includes Christine Quinn, who said:
"I was wondering why I wasn't getting listings. Then I was like, 'Oh yeah, 'cause I'm not f***ing my boss." 
Throughout the season, Chrishell and Jason discuss the prospect of having children. Jason seems open to the idea, but can't picture balancing having a child with running The Oppenheim Group. 
By the end of season 5, Jason and Chrishell are no longer together. The couple ended their relationship in December 2021. According to social media, their breakup was a result of the conversation they'd been having about children. 
"While Chrishell and I are no longer together, we remain best friends we will always love and support one another," Jason wrote on his Instagram Stories. "She was the most amazing girlfriend I've ever had, and it was the happiest and most fulfilling relationship of my life."
Brett Oppenheim and Tina Louise also announced their breakup in December 2021
Brett Oppenheim was also in a relationship while filming season 5 of Selling Sunset. Australian model and Sugar Taco restaurant owner Tina Louise appears in a few episodes throughout season 5. She was also on the trip to Greece with Mary Fitzgerald, Romain Bonnet, Jason, and Chrishell. Tina is also present at a dinner with Brett, Jason, and Chrishell, and later at Heather Rae El Moussa's bridal shower. 
The couple made their relationship public on Instagram in April 2021. In December 2021, Tina shared news of their breakup with her followers.
"Brett is my ex, but we remain very good friends," she said in her Instagram Stories (via Us Magazine). As Tina explained to TMZ, she wanted to take the next step in their relationship, but Brett "wasn't quite there yet."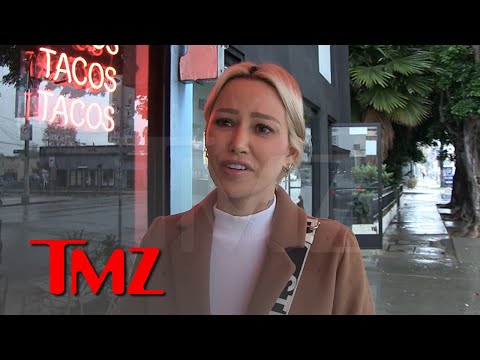 Like Jason, Tina said Brett doesn't want kids. "The relationship with Chrishell and Jason … prompted me to sort of ask similar questions with Brett," Tina told the outlet. "And then that sort of ended the relationship." 
One 'Selling Sunset' couple got engaged after filming season 5
Vanessa Villela, who joined The Oppenheim Group in Selling Sunset Season 4, introduces her colleagues and fans like to her boyfriend Nick Hardy in season 5. In the episode "She's Your Problem Too," Nick stops by the office before leaving for a work trip. 
There, he presents Vanessa with a promise ring in a moment of pure confusion — everyone at the office thought he was proposing at first. "This represents my promise to you," Nick told Vanessa. "I love you so much." Nick officially proposed to Vanessa on the steps of the Griffith Observatory in January 2021.
Tune in to the first-ever Selling Sunset reunion episode to hear even more about these couples from season 5, coming exclusively to Netflix on May 6. 
Source: Read Full Article