Stranger Things Season 4: Everything We Know
Stranger Things 3 has left some big questions unanswered. Luckily for fans, a fourth season is underway and already in production. Netflix has already released a teaser for it, too. The details remain slim for now, but we've gathered everything we know about Stranger Things 4 so far.
Stranger Things 4 premieres in 2022.
In a new sneak peek, Netflix shared that the long-awaited fourth season of Stranger Things will arrive in 2022. (The exact date is still unknown.) The footage teases new scenes from the next installment, including Eleven—with bangs!—and the gang in some tense situations.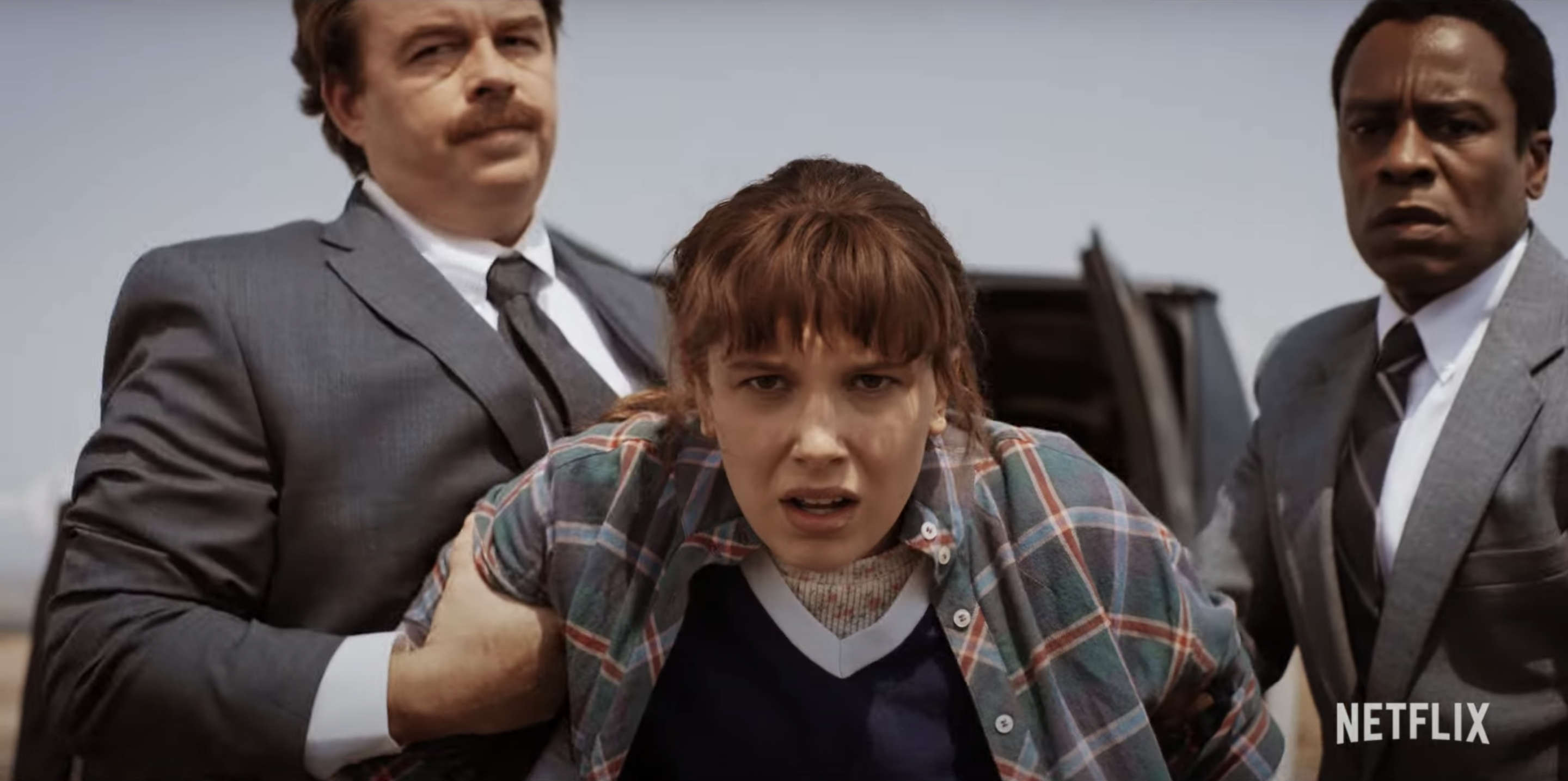 Netflix confirmed the fourth season back in 2019.

After months of speculation, the streaming giant confirmed Stranger Things 4 in September 2019 with a teaser that shows the number four in the series' iconic neon lettering, placed somewhere in the Upside Down.
Millie Bobby Brown (Eleven) said while sharing the clip in an Instagram post, "We're not in Hawkins anymore," referencing the small Indiana town where the events in Stranger Things take place. The series seems to move beyond Hawkins's borders, especially since Season 3 ended with Eleven and the Byers family moving out of town, followed by a post-credits scene in Russia, according to Entertainment Weekly. Showrunner Matt Duffer had also told the outlet he wanted to "open up" the story "into areas outside of Hawkins."
In the past few years, the Stranger Things creative team has dropped hints that the series would continue for more than three seasons. Shawn Levy conclusively told Collider in April 2018, "I mean I will say we have a good sense of stuff that happens in Season 4. Season 4 is definitely happening." However, those storylines have not yet been revealed.
As of right now, no premiere date has been announced, but we do know that Hopper is back. (Keep scrolling.)
Stranger Things 4 is not the last season.
Though Netflix has yet to confirm that Stranger Things will return for a fifth season, the showrunners and executive producers Matt and Ross Duffer have opened up about the series' future. Speaking with The Hollywood Reporter in August, the duo were asked if Season 4 would be the end of Stranger Things. Ross Duffer replied, "Season four won't be the end. We know what the end is, and we know when it is. [The pandemic] has given us time to look ahead, figure out what is best for the show. Starting to fill that out gave us a better idea of how long we need to tell that story." Incredible news for fans. So bring on Season 5!
Levy had previously told Entertainment Weekly in 2017, "The truth is we're definitely going four seasons and there's very much the possibility of a fifth. Beyond that, it becomes I think very unlikely."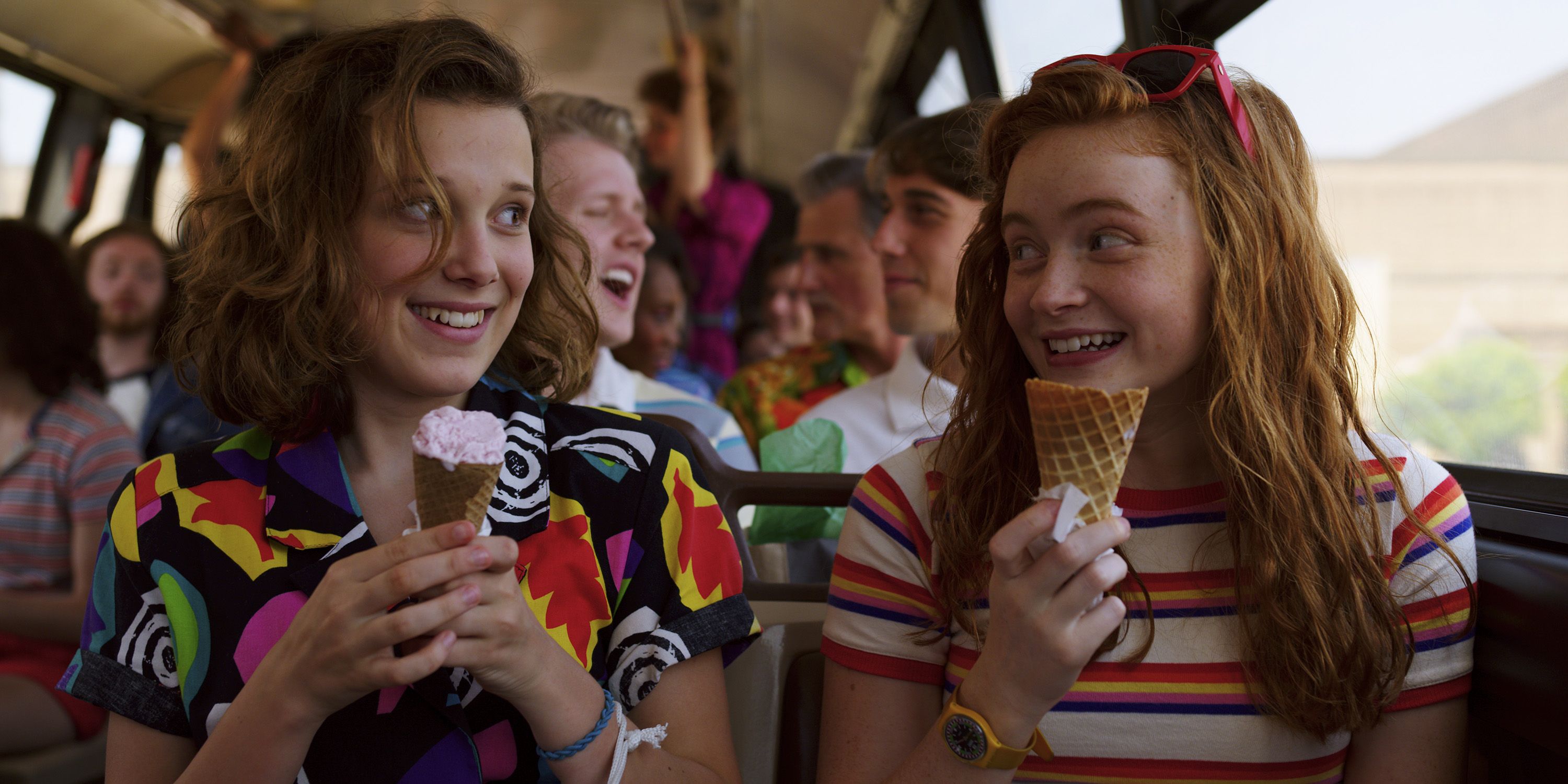 The Duffer brothers are still on board.
In February 2018, rumors circulated that the Duffers would no longer be involved in Stranger Things "in a showrunner capacity" after Season 3, but Netflix quickly shut that gossip down.
"Don't drop your Eggos. Rumors that the Duffer Bros are leaving Stranger Things after Season 3 are false," the company tweeted.
Source: Read Full Article